Among its core objectives, the EU cohesion policy has set as a first priority to create a more competitive and smarter Europe. But what does it mean to take the leap towards the digital transition? And is your city ready for it? Join our webinar on the 9 March from 10.00 to 11.30 CET to find out!
Organiser
URBACT Programme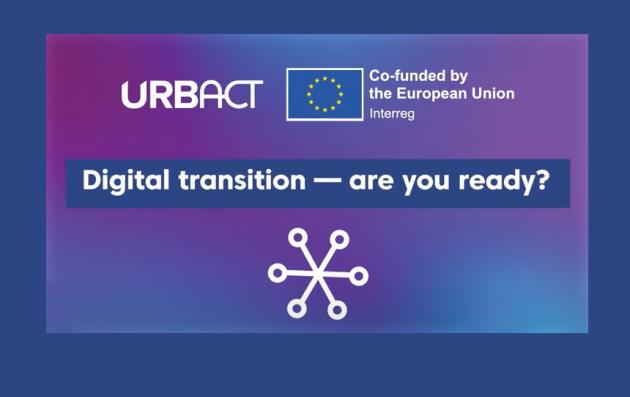 Digital solutions and ideas are coming at us thick and fast, and it can be hard for city staff and politicians to keep up. It's therefore important for cities to be able to navigate around this universe and take advantage of its full potential. City administrations and municipalities have a vital role to play in the digital transition, alongside the private sector. From green matters to participative governance, from education to economy, digital solutions can help urban practitioners to deliver better and more integrated approaches at local level. 
In the context of the open call for Action Planning Networks, this webinar will give you a snapshot of what URBACT means when it states that the digital transition is a crosscutting priority. Find out why – and how – cities can make the most of different digital solutions to face the most diverse urban challenges. In an hour and a half, this interactive session will introduce you to a new set of resources and material that can help you with your network application, future journey and beyond. 
Have you missed this webinar? You can watch the recording from the session here.