Thriving regions, stronger Europe
REGISTRATIONS ARE OPEN!
Location
Brussels , Belgium
Calender
9-12 October 2023
Organiser
European Commission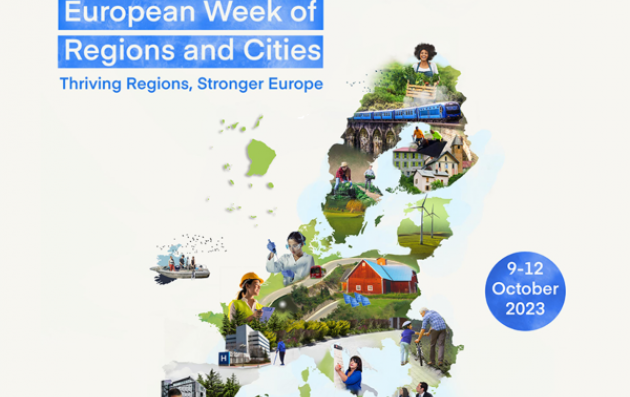 The 21st edition of the European Week of Regions and Cities (#EURegionsWeek) takes place on 9-12 October 2023. This year, the agenda features 200+ sessions. All activities will happen in person in Brussels. This edition will focus on six topics:
- Regions in post-industrial transition
- Retaining talent for regional growth
- Small and mid-size urban centres driving growth
- Breaking barriers to cross-border cooperation
- Local energy shift for security and sustainability
- Promoting social innovation
URBACT's sessions at the #EURegionsWeek
How can regions and cities drive a just energy transition with and for their citizens?
10 October, 9.30 - 11.00 (CET)
Use technology to accelerate the green transition in your region or city!
10 October, 11.30 - 13.00 (CET)
Get ready for the next URBACT call for Innovation Transfer Networks
11 October, 11.30 - 12.30 (CET)
Breaking Barriers Using Innovation Procurement as a Strategic Tool
11 October, 16.30 - 17.30 (CET)