Join [u]s for the last URBACT online info session dedicated to the call for Action Planning Networks 2023! This time the whole session will be devoted to your questions, so you can successfully finalise or refine your application.
Organiser
URBACT Programme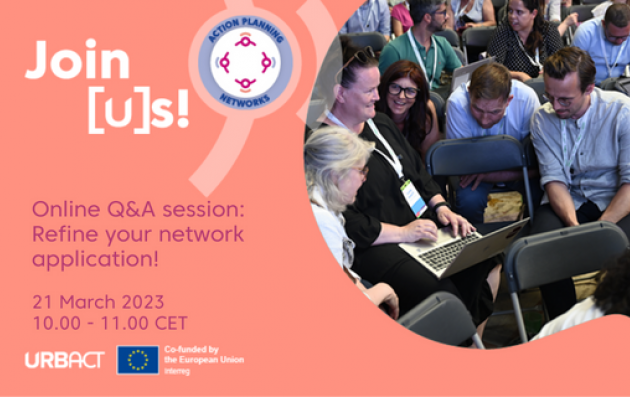 The deadline for submitting your Action Planning Network application is around the corner! Do you have some last questions to resolve?
Come to our online Question & Answer session that will be solely devoted to answering your questions on the call and your application submission. Make sure you prepare your questions in advance - you can submit them at the registration or during the session itself.
This session will take place on Zoom on 21 March from 10.00 CET to 11.00 CET.
Register to the session here and see you soon!
The URBACT programme is accepting proposals for the new call for Action Planning Networks between 9 January and 31 March 2023 at 15:00 CEST. In this context, the URBACT Secretariat is organising a series of webinars to present the different aspects of the call and provide the space for questions and exchange for potential beneficiaries. Find out more about the call for Action Planning Networks here: https://urbact.eu/get-involved