Gender is a vital consideration in creating thriving cities, which encompasses many more topics than one might expect. Whether it's levelling the playing field in public procurement, reducing disparities in public transportation accessibility, or promoting better gender parity in fields such as STEM or care work, cities have an important role to play both in their own policies and those to support the private and third sectors.
URBACT's latest Gender Equal Cities report, released at the 2022 URBACT City Festival, will inspire local authorities across the EU to make better use of funding, and build policies that consider the ways women and men travel, work, play and live in urban environments. Here's an update from Mary Dellenbaugh-Losse, URBACT Expert on social inclusion, public participation and gender, who managed the report's production along with Bianca Dreyer, URBACT Expert for gender and sustainability.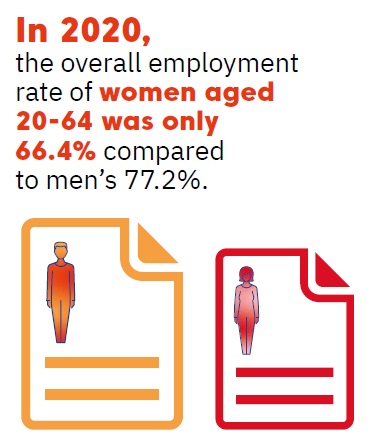 It's a cool spring afternoon in Vienna. Several gender experts are gathered around a flipchart page laid on a table with the question "What opportunities do you see for accelerating progress on gender equality in European cities?" written across the top. A long list of keywords documenting the fruitful session fills the page: improving knowledge among decision-makers, learning from good practices, developing action plans, and addressing the gender gaps in leadership, representation and participation, are some of the highlights.
Information sharing, capacity building, peer learning, participation – all of these aspects underpin the URBACT programme. URBACT networks such as GenderedLandscape are tackling many of these topics with regard to gender already, paving the way for other towns and cities to adapt and adopt their methods. On a programme level, URBACT has been focusing on these topics since 2018, when the first round of gender equality experts met in Vienna.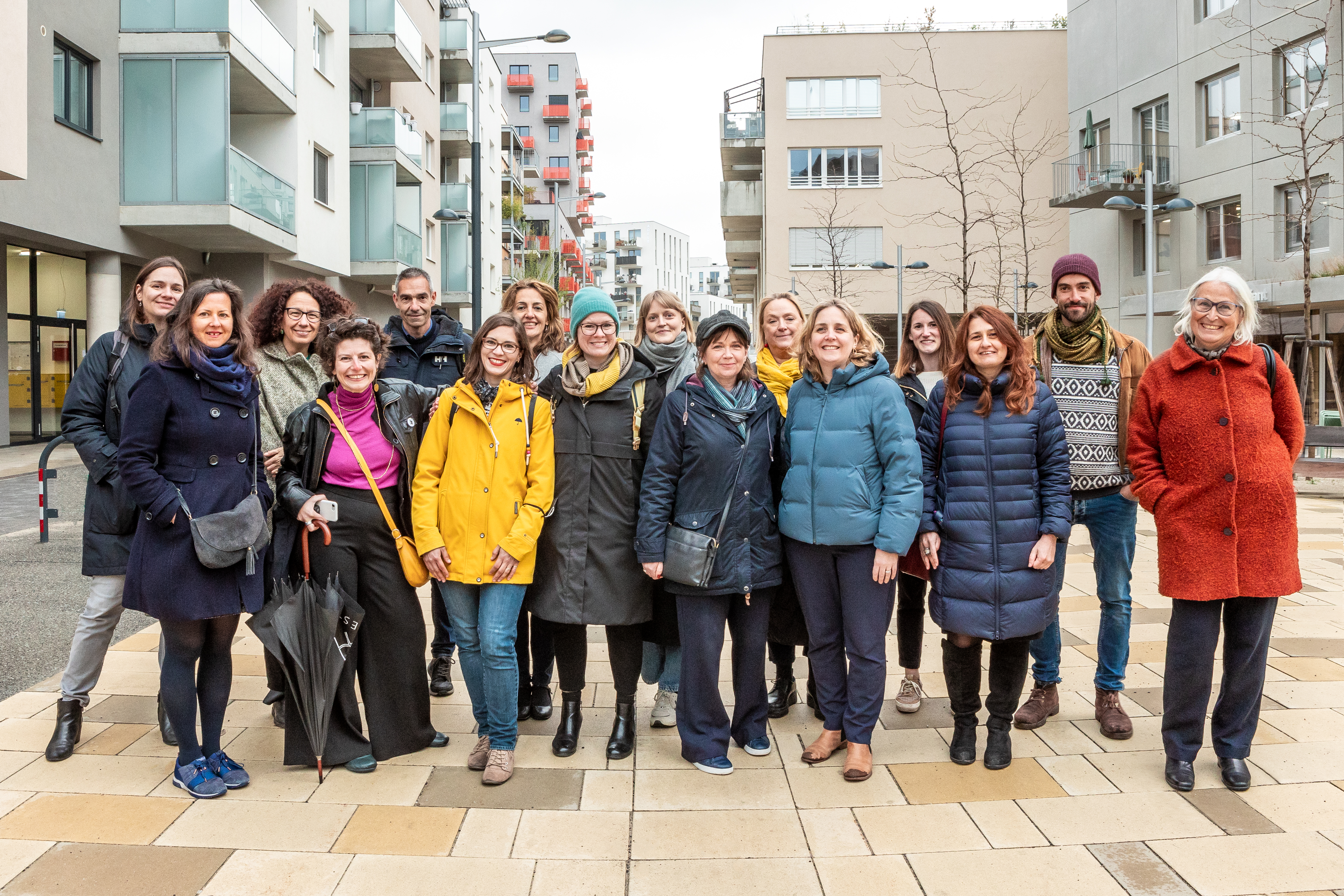 Gender Equal Cities meeting in Vienna, 2022
The first Gender Equal Cities report resulted from that meeting, as well as months of research and interviews with more than 15 municipalities in Europe tackling gender in new, surprising and innovative ways. The first of its kind, the 2019 Gender Equal Cities report documented good practices in a wide range of sectors and topics from cities across Europe that are integrating gender equality into their municipal policies. The 2022 Gender Equal Cities report, released this week at the URBACT City Festival, expands on this work with new case studies, new chapters, and new topics. And to give cities even more to work with, the new report also includes plenty of links, methods and clear calls to action.
"Too often gender is seen as something 'extra,' something to be done separate from other topics and after the 'important' topics have been tackled. What we're trying to impress on readers is that gender equality is not an add on, but rather a significant driver of change on its own," said Bianca Dreyer. This is particularly the case for emerging, future-oriented topics such as sustainability, emergency management, and smart cities, topics for which gender mainstreaming holds significant potential and has been underleveraged to date.
New gender equality challenges in the 2022 report
When asked "what are the most important future-oriented topics in gender equality?", the experts gathered in Vienna listed many of the new topics in the 2022 report – involving men and boys, climate and sustainability, digital transitions and data – as well as topics already documented in the 2019 report – women's political representation, integration of refugees, and income equality.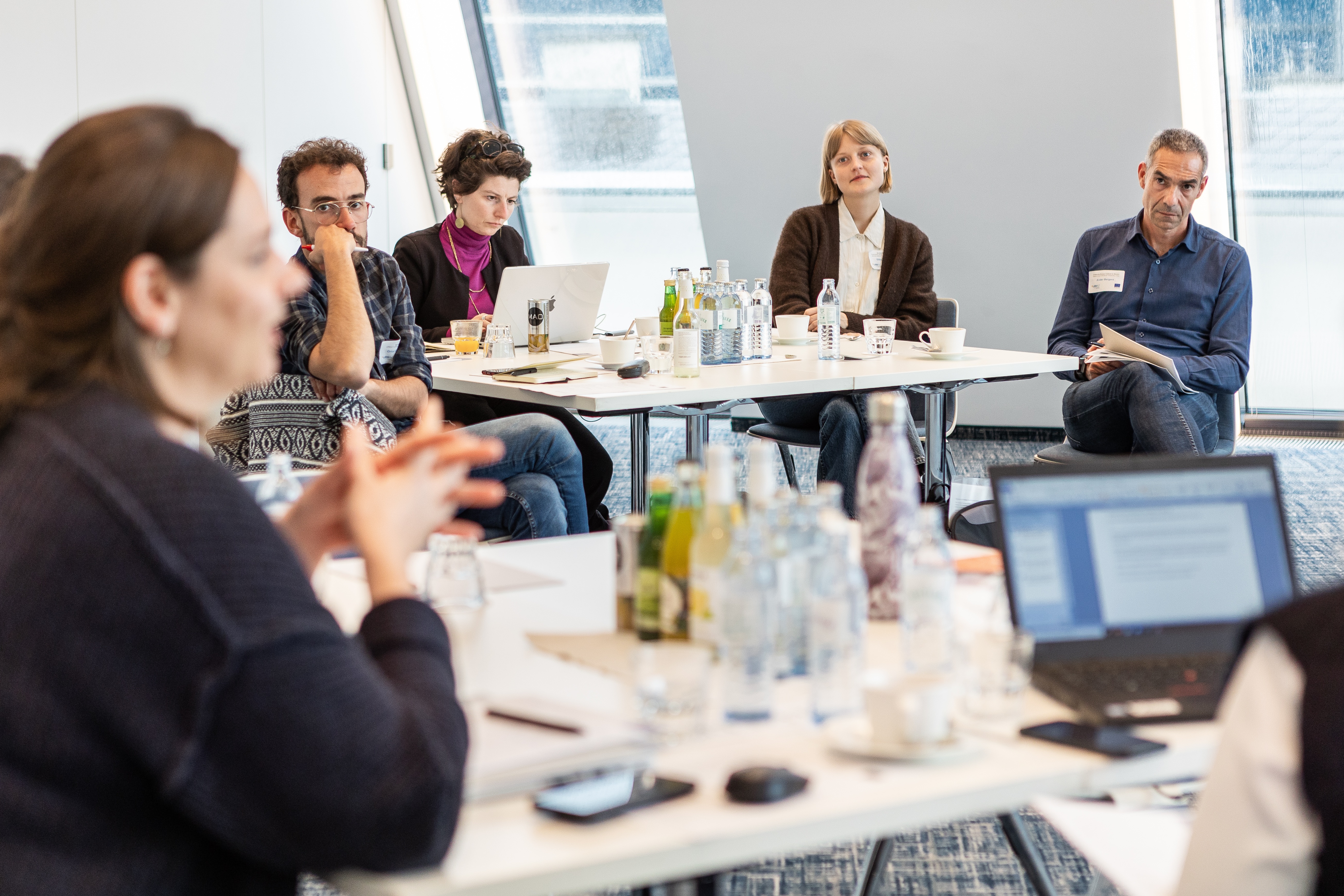 Gender Equal Cities meeting in Vienna, 2022
The discussions made clear that there is still much to be done to move gender equality forward in municipal policies. The European Institute of Gender Equality's (EIGE) European gender equality index 2021 showed only marginal improvements in gender equality markers for the EU as a whole compared to the 2019 index, and a number of EU countries' scores actually decreased in this timeframe.
Bonus for cities that factor in gender
However, considering gender can lead to significant and unexpected synergistic benefits for cities. For example, Umeå, Sweden, has calculated that if men used public transport as often as women, the city would achieve more significant CO2 reductions than by converting an entire fleet into electric buses. And EIGE estimates that incorporating a gendered perspective into budgets and analysing public spending for unintentional inequality could lead to an increase in GDP per capita in the European Union of 6.1% to 9.6%, or 1.95 to 3.15 trillion euros, by 2050.
URBACT is proud to be supporting this progress, both through the updated report and through the development of capacity building for URBACT cities on how to include gender as a key consideration in their integrated action plans and participative processes. Methods from this new curriculum will be available in the URBACT Toolbox in time for the upcoming launch of URBACT IV.  They will also support the programme's work on gender equality, a central theme in the next round of funding.
Find out more about URBACT and Gender Equal Cities
Follow our work in the Gender Equal Cities LinkedIn group and our tweets with the #GenderEqualCities hashtag.
Watch 'How gender equality creates sustainable cities', one of the top three panel sessions at #URBACTfest, at 17:15 CET on Wednesday 15 June 2022 – available via livestream in English and French.