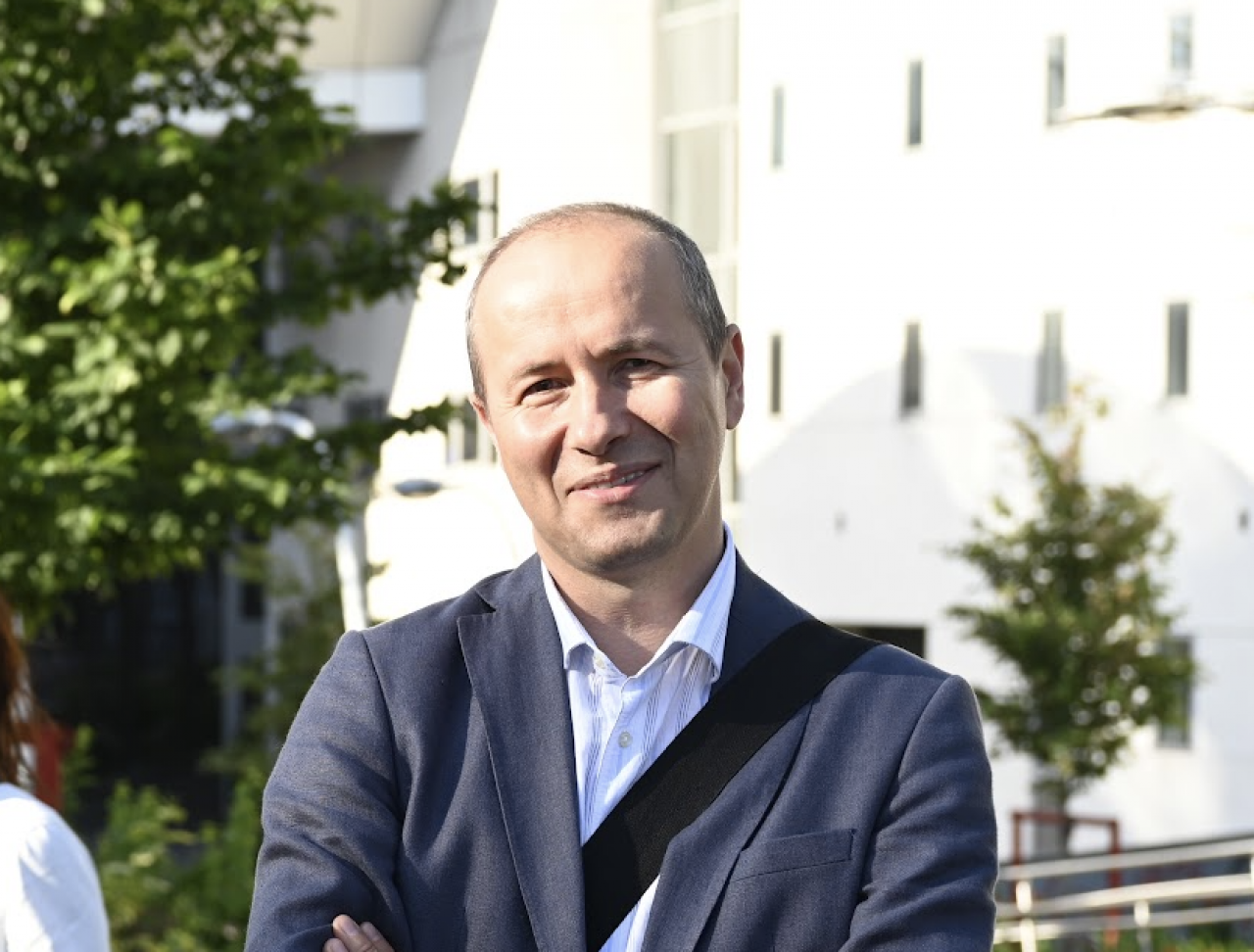 With 17 years experience in EU-funded projects, programme management and policy-making, Teofil Gherca has officially taken over the role of the Director of the URBACT Secretariat.
Get to know him a little bit better and find out about his vision for the future!
With an educational background in political science and in public administration, Teofil worked during 11 years for the Romanian Government in the Ministry of Transports and Ministry of Regional Development. In the ministry, he was a manager for nine years, leading the work done for spatial planning, territorial and urban policies and territorial cooperation. More recently, he worked as Head of Unit for Administration and Management at ESPON EGTC – the single beneficiary of the ESPON programme. For six years he was responsible for the management of the budget, public procurement, reporting and administration activities.
We had the chance to have a chat with Teofil, read on below!
How do you think URBACT stands out in the EU urban landscape? 
For the last years, urban development has been a hot topic in EU and national agendas, in this regard, URBACT has built a solid reputation as an EU programme, bringing benefits to cities since 2002. Stakeholders at EU, national and local level are confident about the capacity of the programme to ensure relevant support when facing the different challenges in cities.
When tackling these challenges, a bottom up approach is key to ensure the possibility for cities to cooperate on whichever topics they consider the most relevant. That's why the URBACT Method – meaning participative and integrated approach together with action-oriented exchange and learning –  has proved to be an efficient way for cities to strengthen their knowledge and skills to act.
Furthermore, the tailored-made support that is ensured by the URBACT Secretariat trough capacity building and knowledge activities to all partners of approved networks, it's a particularity of the programme and also a big reason for its success!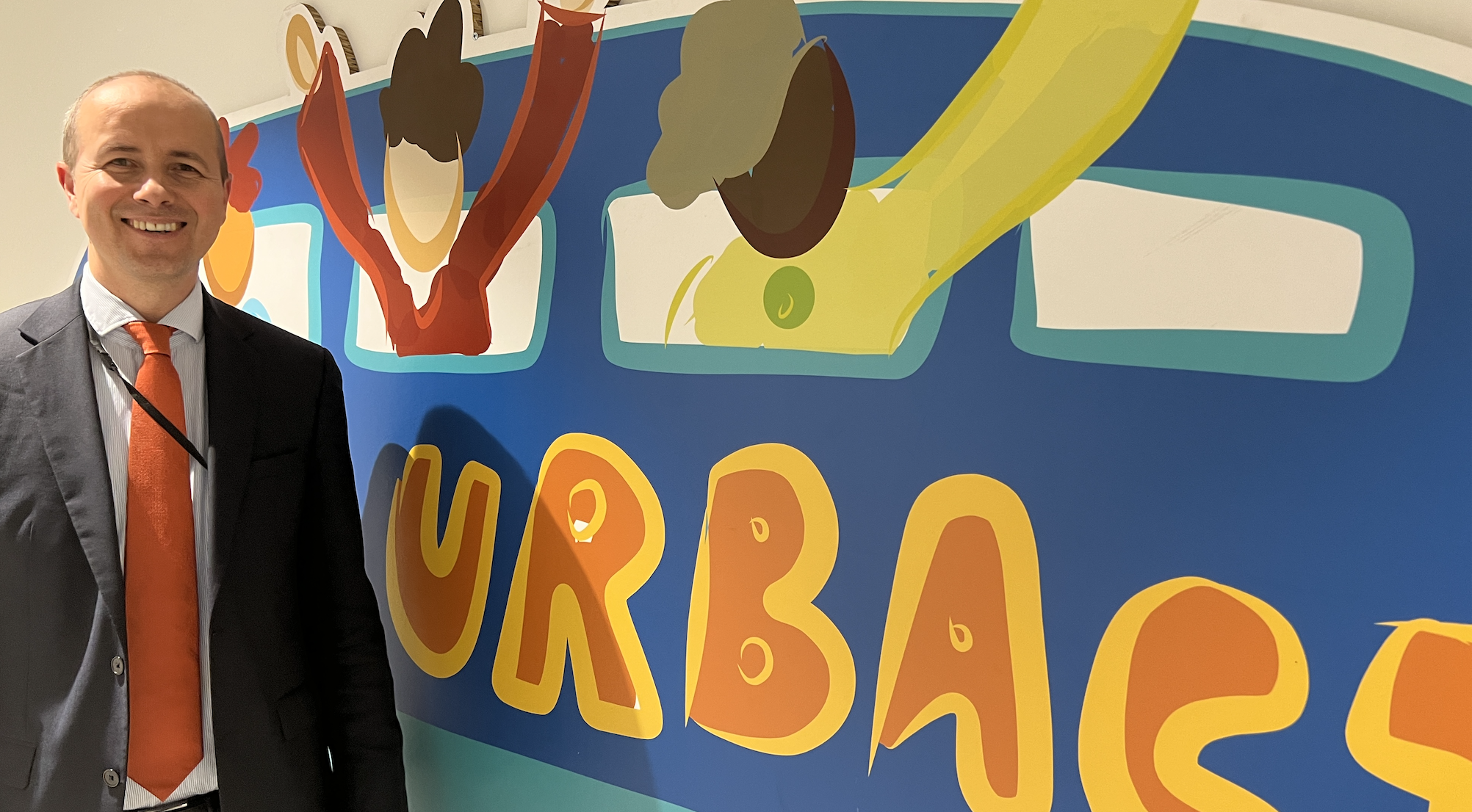 Within the next programming period, what are the key topics and instruments URBACT should look out to?
We intend to capitalise on what made URBACT a successful programme in the first place. Reason why we say that the new programme is an evolution and not a revolution, while still including some novelties. We aim to better anchor URBACT in the overall offer of EU support to sustainable urban development. The pillars of the new programme are the same as in the previous programme: cooperation trough networking of cities, capacity building and knowledge sharing. Naturally, we remain a bottom up programme, listening and responding to the needs that are identified by our main beneficiaries –  meaning cities of all sizes.
Among the novelties, we have the objective to streamline three cross cutting principles: gender, green and digital. All projects should embrace, in an adapted manner, those principles and we will provide methodological guidelines and customised support to the networks to achieve this. We also look out to enhance our cooperation and synergies with the European Urban Initiative, as relates to the capacity building and knowledge development activities. The conjunction of the National URBACT Points and European Urban Initiative National Contact Points is essential to ensure that potential beneficiaries receive a clear image about the EU broad offer related to support for sustainable urban development and specificities of different instruments and programmes.
Furthermore, for the first time we will be able to integrate formally in URBACT cities from five pre-accession countries. We look forward to cooperate with the national governments, cities and other relevant stakeholders from these countries, so we can put in place the most appropriate support that URBACT can offer for integrated development in new cities.
What's your vision for URBACT's future?
Personally, I do hope that URBACT will continue to offer, for a long period, the customised support it has provided so well in the past years. Interested cities should find the best solution for their urban challenges, benefiting from the programme trough cooperation with peers, improvement of capacities and mutual learning. URBACT should be as agile and innovative as our cities are, providing them with the opportunity to experiment and try out actions.
For the future, we should be able also to find the best means to ensure a concrete support for the follow-up of finalised networks. So, URBACT cities can get more integrated action plans turned into concrete activities and investments. Furthermore, we need to open even more the programme to more cities of all sizes and to other stakeholders who are actors of change – as NGO, universities, entrepreneurs and youth.
What's your message for cities that consider applying to the next URBACT call?
We encourage all cities to put forward their priorities and build up partnership with committed people. As in the past, URBACT will accompany the selected networks on their journey to ensure that the experience brings an added value to all citizens and territories that are involved in funded projects.
---
Get ready for the next URBACT call for Action Planning Networks in early 2023! You can already start to sharing ideas and looking for partners using our Partner Search Tool!