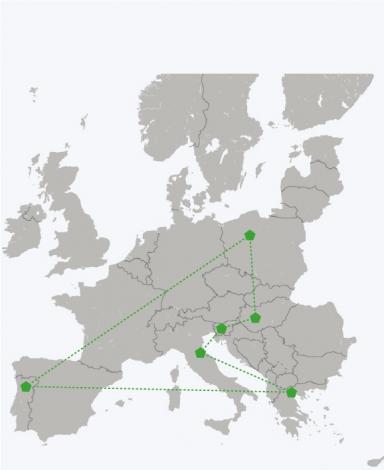 Facebook: https://www.facebook.com/BeePathNet Tweeter: https://twitter.com/BeePathNet YouTube: https://www.youtube.com/channel/UCwBIk4oboXFYKsrM5Tnq42g
Timeline
Phase I: Kick off meeting: Cesena (IT), Transnational Conference: Ljubljana (SI)
Phase II: Kick off meeting: 12th district of Budapest (HU) | Phase II: BEE PATH good practice study tour with training for Transfer city ULG members: Ljubljana (SI) | Phase II: Thematic transfer meetings: Back2Back meeting Budapest (HU), Bydgoszcz (PL)
Phase II: Thematic transfer meeting in Cesena (IT) | Phase II: Thematic transfer meeting in Nea Propontida (GR) | Phase II: Thematic transfer meeting in Amarante (PT)
Phase II: Midterm reflection meeting in Ljubljana (SI) | Phase II: Thematic transfer meeting in Cesena (IT) | Phase II: Final Conference: Ljubljana (SI) | Phase II: Final Meeting Nea Propontida (GR)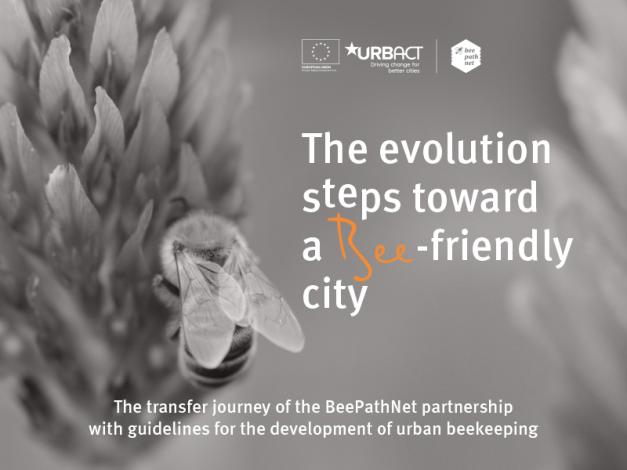 For any enquires into Tech Revolution, email: DMC@Barnsley.gov.uk

Keep following our social media channels as we develop Tech Revolution 2.0 as part of the second wave of URBACT ||| Programme. 
Follow our Twitter: @Tech_RevEu
Follow our Linkedin: https://www.linkedin.com/company/urbact-techrevolution/
Coordinator
ADDRESS
Av. Movimento das Forças Armadas
2700-595 Amadora
Portugal 
TELEPHONE
+351 21 436 9000
Ext. 1801
City of Rome
tamara.lucarelli@comune.roma.it
Câmara Municipal de Lisboa
Departamento de Desenvolvimento Local
Edifício Municipal, Campo Grande nº25, 6ºE | 1749 -099 Lisboa
BEE PATH Good Practice logic is very simple - bees are the best indicator of healthy environment! BeePathNet Transfer network aims to up-grade and transfer BEE PATH concept, solutions and results from Ljubljana to 5 other EU Cities. It will address urban environmental, biodiversity and food self-sufficiency challenges linked to urban beekeeping through integrated and participative approaches, build key stakeholders' capacity to influence relevant policies, develop and implement efficient solutions.
Enriching the Urban Jungle with Bees