Share on Facebook
Share on Twitter
Share on LinkedIn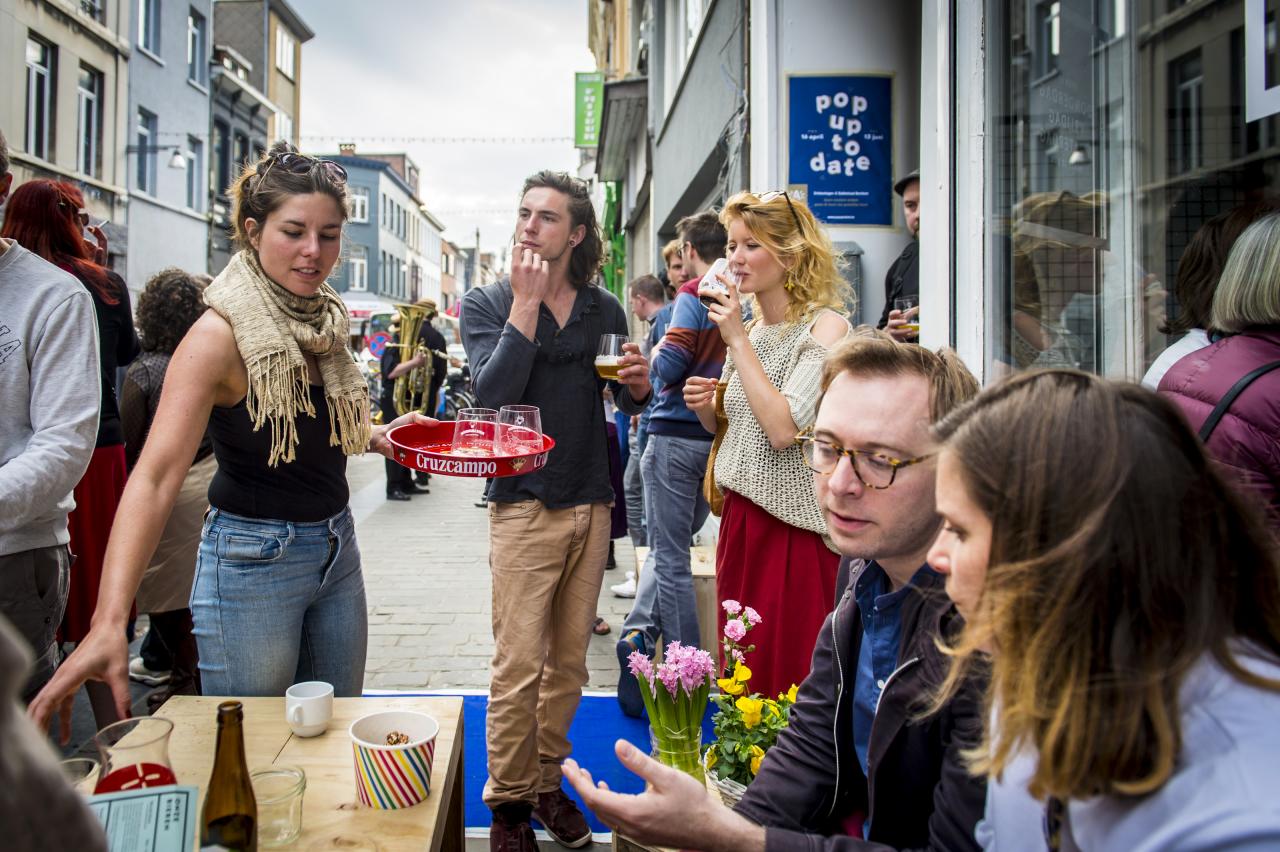 15/11/2022
How can cities improve their plans for integrated urban development?
By recognising its complexity and breaking it down into its component concepts cities can better manage integrated urban development. One of the findings of the recent study of URBACT cities' Integrated Action Plans (IAP Study) was that cities need to fully understand, but also break down, the complexity of 'integrated urban development' in order to better take on the challenge of systematically improving their approaches.
Integrated Urban Development: a challenging concept
Previous efforts by URBACT to communicate what 'integrated urban development' means have typically focused on the ideas of 'horizontal' and 'vertical' integration. These are useful concepts for enabling a general understanding of the topic, but the IAP Study found that practical efforts to both improve and assess the integration of an urban action plan require more detailed definitions.
'Horizontal integration' potentially incorporates: diverse policy areas/sectors; different locations and spatial relationships; the diversity of local stakeholder groups; and the balancing of economic, social and environmental objectives. Thus, the apparently simple question "is this action plan horizontally integrated?" becomes extremely difficult and complex to answer in practice. The various dimensions mean that a simple 'yes' or 'no' is not enough.
Meanwhile, 'vertical integration' between levels of governance can refer variously to the engagement of decision-makers and stakeholders, the alignment of strategies and the mobilisation of funds from different levels. Once again, the question of whether an action plan is vertically integrated or not becomes complex and nuanced and does not lend itself to a simple answer.
In this context, it is perhaps unsurprising that the IAP Study found that cities were often struggling to process and communicate the complexity they were dealing with in trying to deliver integrated approaches to urban development.
The Integrated Action Plan of Medina del Campo (ES) from the CityCentreDoctor network describes the revitalisation of the city centre "as an integrated process. Integrated because it includes social, economic, environmental, cultural and institutional areas." This definition does not really do justice to the level of integration demonstrated. In fact, the IAP shows coordination between sectors, across locations and spatial relationships, between levels of governance and with stakeholder groups, as well as between economic, social and environmental aspects.
The need for a clear and detailed definition
For some IAPs then, the lack of a clear and detailed definition of 'integration' affected their ability to fully communicate the complexity of their plans. However, for many, the lack of such a definition also increased the risks that certain aspects of integration would be missed.
In conducting its analysis, the IAP Study found that the picture was extremely varied across and within the IAPs. Sometimes aspects of integration were clearly addressed. Sometimes they were addressed, but not clearly or not fully. Sometimes they did not seem to be addressed at all. And when they were missing, it was not clear if this was an oversight or an intentional decision not to focus on an aspect not considered to be of importance.
For example, we can consider the IAP of Södertälje (SE) from the AGRI-URBAN network. This is generally an excellent example of an integrated action plan, which is presented extremely clearly and demonstrates various aspects of integration as well as good practice in stakeholder engagement and transnational exchange. However, unlike some other IAPs, it does not mention cooperation with neighbouring municipalities in developing actions. It is not totally clear if this potential aspect of a fully integrated approach to food policy was not considered or not deemed relevant.
Meanwhile, the IAP of Strasbourg (FR) from the BoostINNO network does not set out actions that are integrated across sectors or that address different locations or spatial relationships within the city. This might seem like a major omission. However, given that its whole approach is to foster social innovation across all aspects of work and across the whole of the city, it is perhaps both understandable and legitimate that its actions are focused on governance aspects that lack sectorial and spatial dimensions.
What these two examples show is that it is not enough to simply observe the presence or omission of one of the aspects of integration in order to assess the quality of the integration. It is important to also have an understanding of whether this aspect of integration is relevant and/or a priority in the specific case being addressed. Integrated action plans should ideally explain their choices clearly.
Six aspects of integrated urban development
The IAP Study strongly advocates that cities carry out a more systematic approach to developing their approaches to integrated urban development. This will not only enable cities to build a fuller picture of the complexity of integrated urban development, but also to do so in a way that is manageable in practice – by dealing with each of its component parts in turn.
The IAP Study identified six aspects of 'integrated urban development' that all towns and cities should consider when working to improve the integration of their approaches in practice. These six aspects were mainly identified by separating out the various dimensions of horizontal and vertical integration demonstrated by cities. They also include the overarching elements of: the need for sustainable approaches and the involvement of stakeholders in implementation (in addition to consultation in the planning).
Six aspects of integrated urban development
Sustainable urban development - actions address all three pillars of sustainable development in terms of economic, social and environmental objectives
Sectorial integration – addressing the full range of policies/sectors of activity, including infrastructure, transport, employment, education, green spaces, housing, culture…
Local spatial integration – coherence of actions in different locations within the city and considering overall spatial coherence within and across locations and neighbourhoods
Territorial integration – coherence and complementarity of actions and policies implemented by neighbouring municipalities
Multi-level governance – actions are planned coherently at different levels of governance, covering local (district, city), regional and national levels
Stakeholder involvement in implementation - the full range of relevant stakeholders are engaged in the implementation of planned actions
Systematically addressing this list can help ensure that cities do not forget to give environment and social objectives equal billing in their plans and to demonstrate this clearly. It can encourage them to think about spatial dimensions within their city and integration beyond the scope of their municipality – whether with neighbouring municipalities or different levels of governance. The list can also ensure that cities do not forget to include stakeholders in the implementation of their plans – beyond a simply consultative role.
Practical differences in applying integrated approaches
Working systematically through the aspects of integrated urban development does not mean that each city has to plan actions on each or become somehow formulaic in its response. The systematic approach means only that cities need to consider improving their integration in each aspect and make a conscious decision on how to address it. This is why a quality planning process is such a crucial pre-requisite to effective integrated urban development and also why no two integrated action plans will ever be the same.
For example, in the IAP of Szombathely (HU) from the MAPS network, the actions show a good level of integration of sectorial and spatial dimensions focused within the city limits, principally on the site of the former military barracks that is targeted. The plan balances economic, social and environmental aspects and engages stakeholders well. However, the study found no evidence of coordination with neighbouring municipalities and little evidence of multi-level governance. This might be justifiable, but the plan might be stronger if it explicitly addressed such potential.
A very different example is provided by the IAP of Cluj (RO) from the REFILL network. The focus of the network on vacant spaces leads the city to prioritise governance aspects that will facilitate temporary use. This focus on governance rather than physical interventions leads to very different strategic choices in developing its integrated action plan. For example, there is no particular sectorial dimension to the actions planned – rather, such aspects will need to be considered in the actual implementation of temporary use that the action plan seeks to facilitate.
A final example here is the IAP of Antwerp (BE) from the sub>urban network. The plan presents actions across multiple relevant sectors, with a strong spatial dimension and specific actions to collaborate with neighbouring municipalities. This fits quite logically with the focus of the network on the urban fringe. However, the IAP is less clear about its specific approach to multi-level governance and what potential this might have to improve the approaches developed.
What seems clear from the IAP Study is that there are no objectively right or wrong answers when it comes to developing more integrated approaches. The topic addressed has a major impact on the aspects of integration that cities need to prioritise, with the strongest difference being between topics that are focused on a specific physical space (e.g. revitalisation of a city centre or former military site) and topics that address a way of working (e.g. supporting social innovation or promoting temporary use). However, a more systematic approach to addressing each aspect of integration can ensure that no dimensions are missed and that cities are able to show and justify their strategic choices.
Focusing on the journey towards more integrated approaches
A concluding message for cities and those that work with them is that this approach to integrated urban development is relevant and can be applied to all cities, no matter their starting point and previous experience with integrated approaches.
When addressing any topic or challenge, every city can reflect on the six aspects of integrated urban development and ask itself where it can improve the integration of its approach and add value. For cities that are new to integrated approaches or new to a topic, this might mean choosing some limited priority areas of action rather than attempting to do everything at once.
The IAP of Klaipeda (LT) from the Gen-Y City network shows an approach where such clear strategic choices were made. It states that "ULG Group members decided to narrow the initial version of the Integrated Action Plan and to focus on the main objective and related measures for attracting and retaining talents in Klaipeda". The strong focus of its actions on supporting freelancers aims to fill a particular gap identified in the existing service provision. The ongoing challenge for the city will be to add additional dimensions to make the approach ever more integrated over time.
More experienced cities can still look at their existing approaches and identify areas where the integration can be improved. Maybe they have missed one dimension in their plans so far. Maybe some aspects could be dealt with in more depth, integrating yet more stakeholders or additional sectors or improving the multi-level governance. Most action plans could improve the rigour with which they show the balance between economic, social and environmental objectives.
There is no such thing as a perfectly integrated action plan. The important thing, wherever a city is on its own pathway, is to be constantly seeking improvement and reflecting with stakeholders on where it can still further improve the integration of its approaches, using the six aspects of integrated urban development as a guide.
***
For more information on cities' differing approaches to integrated urban development in practice, see the 7 illustrative case studies of URBACT cities' Integrated Action Plans, along with the full IAP Study report, findings and recommendations.