The URBACT Summer University returned this August, taking place in the Malmö Arena, Sweden between the 28th and 30th. Attended by almost 500 participants, Malmö offered a beautiful backdrop to this exciting capacity building event, demonstrating the City's beauty, hospitality, and its commitment to sustainable development.
Among those in attendance at the University were 11 Irish participants from the six new Action Planning Networks (APN) which began in June: Clare (Ennis); Fingal (Balbriggan); Limerick (2), Longford, and Sligo. Joining the six was Meath who have become Ireland's seventh APN, joining the network In4Green. We are delighted to have Meath on board!
The agenda for the three-day event was packed with learning and insights, including moments-in plenary, a site visit, and most crucially, opportunities for our Irish colleagues to engage with European partners from their new APNs during "networks at work", and mixing more widely with similar networks during thematic hub sessions, during lunch and coffee breaks and during a marketplace towards the end of the event. A central feature of the University was the immersion of participants in the innovation of the URBACT toolbox.
Below are some photos of the Irish contingent during the national lunch!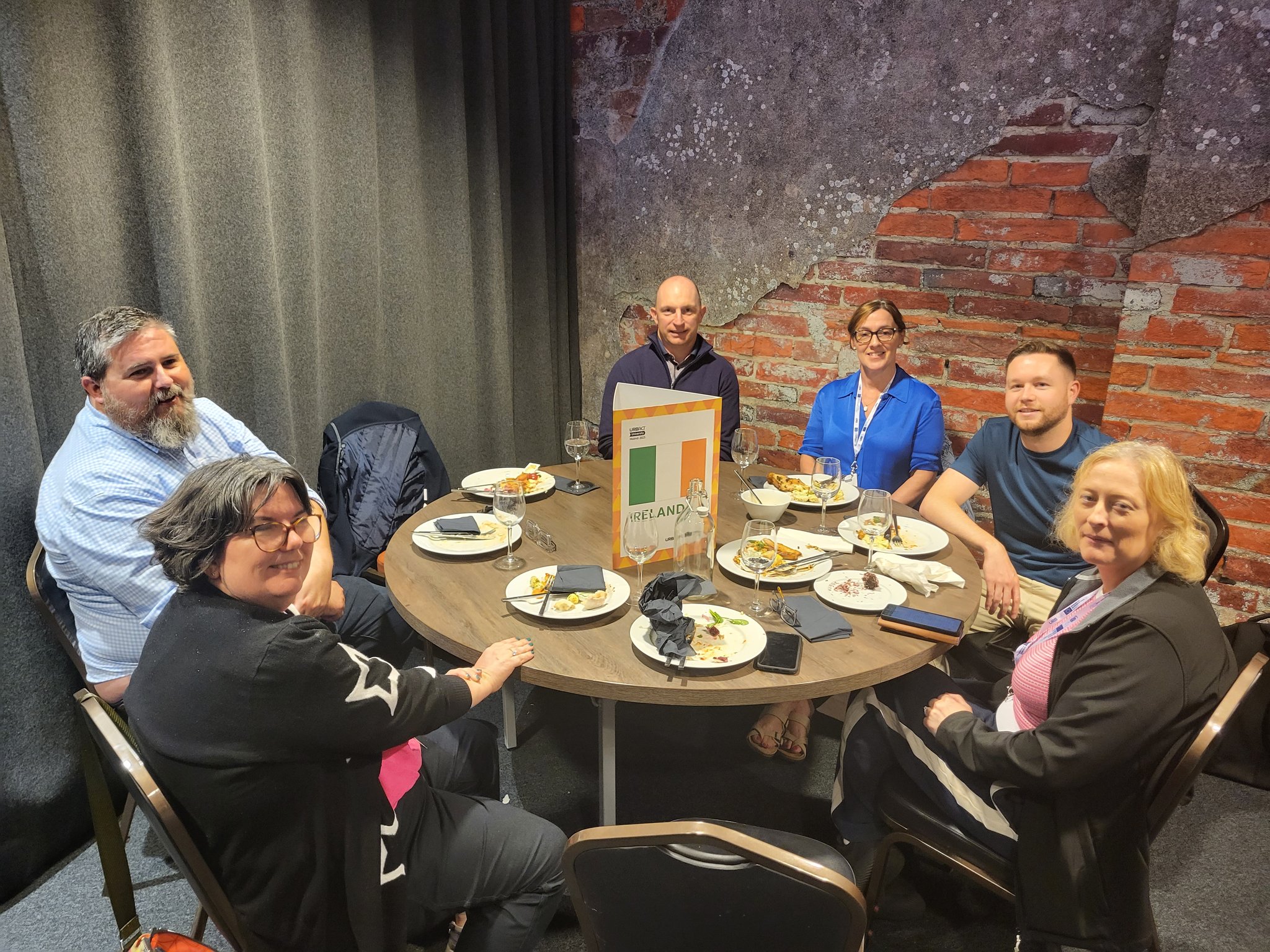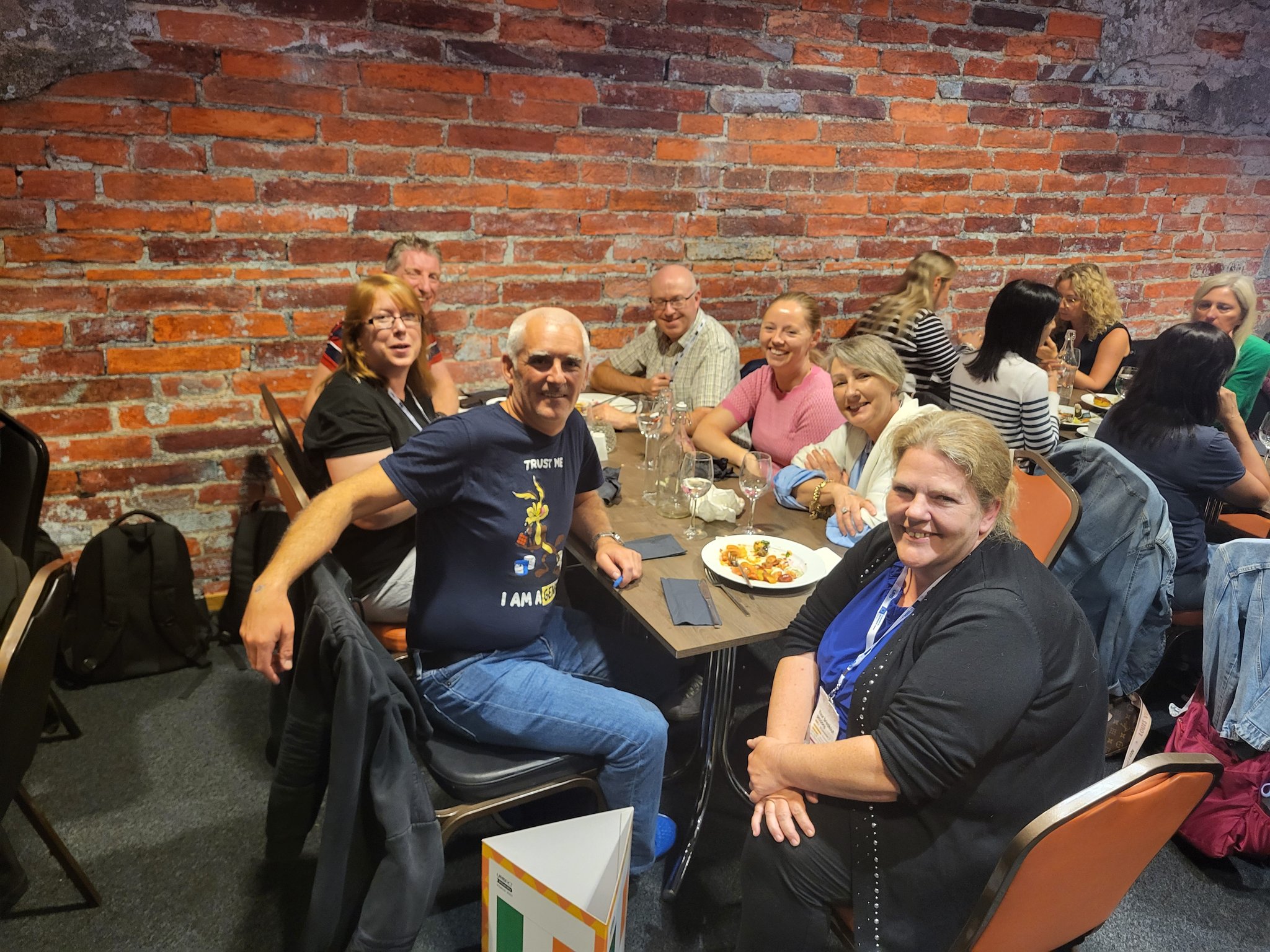 The Toolbox is something that anybody can use at anytime to effect change in their urban localities! It provides a catalogue of guidance, prompts and explainers among other resources which will support users in tackling their urban challenges. The box is sorted into the various stages of an action planning cycle, namely: analysis, planning, resourcing, implementing, and measuring. As well as this, supports on engaging stakeholders and sharing knowledge can also be found there. The page is regularly updated with new tools so keep an eye on it!
The Contact Points also participated in the thematic hubs and engaged with the toolbox, best enabling them to be most helpful to their towns and cities in pursuing sustainable urban development that is both integrated and participatory.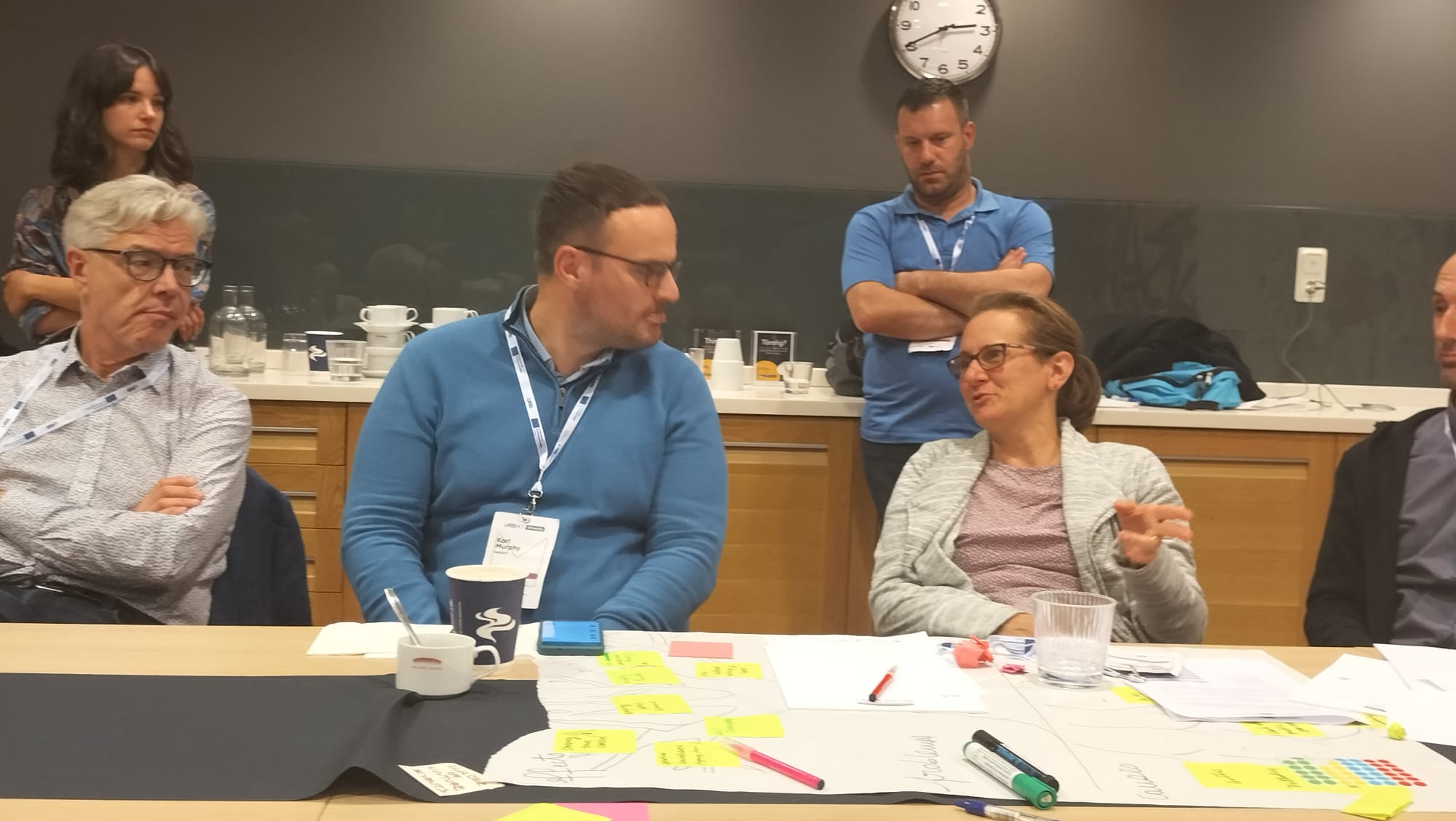 If you would like your town or city to be involved in future URBACT calls, reach out to the Contact Point for Ireland: Karl Murphy at kmurphy@emra.ie today to arrange a consultation and discuss your idea. We are looking forward to continuing to grow URBACT's influence throughout the Republic of Ireland.