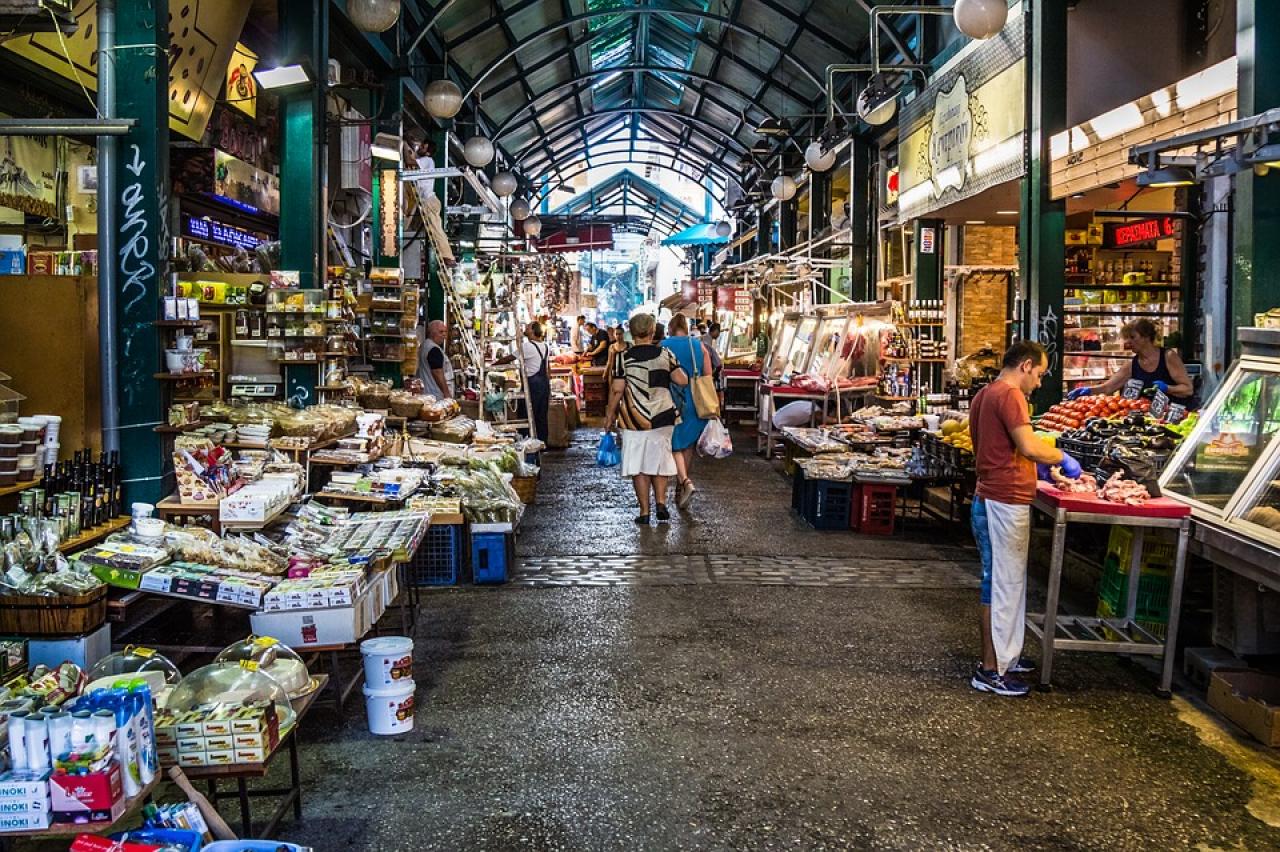 Thessaloniki has been at the forefront of the management crisis of refugee flows. The city launched its emergency response in 2015, just before the closure of the Balkan Route and the EU-Turkey common statement of March 2016. In 2016, three times more people applied for asylum in Greece than the year before, with 51,092 asylum applications, compared with 13,195 in 2015. And as the 'temporariness' of the transit refugee population has evolved to become semi-temporary to potentially permanent, a strategic urban response has been all the more essential. With this in mind, the Municipality of Thessaloniki, with support from the URBACT network Arrival Cities, is drafting an Integrated Action Plan (IAP) to provide a holistic inclusion and integration strategy coordinating key state and non-state actors. As a partner in Arrival Cities, Thessaloniki formed an URBACT Local Group, which helped to create a multi-stakeholder consortium for the REACT programme. This type of consortium for managing refugee integration is a first in Greece, and has been considered as best practice by the UN refugee agency UNHCR.
REACT programme and the role of the URBACT local group
A good number of registered refugees in north and northwest Greece (Eastern Macedonia and Thrace, Central Macedonia, Western Macedonia, Epirus) now reside in apartments in urban and semi-urban areas rather than in refugee camps (data2.unhcr.org). Urban accommodation for refugees is a more dignified living solution because of increased access to employment, services, learning opportunities, local markets, social and cultural spaces, and more favourable conditions for joining community networks.

Reacting to this gradual movement of the refugee population from refugee camps to urban areas, in May 2016 the Municipality of Thessaloniki launched an ambitious integrated housing programme called REACT, which stands for Refugee Assistance Collaboration Thessaloniki (react-thess.gr). Thessaloniki runs the scheme in partnership with the UNHCR, and with funding from the EU, collaborating with local NGOs and the municipalities of Kalamaria and Neapoli-Sikies.
The design and structure of Thessaloniki's multi-stakeholder consortium is a direct result of the work of the URBACT Local Group and a clear outcome of a series of consultations it conducted.
The programme responds to the immediate needs of refugees, while also organising the integration process, both for the current host and destination country. REACT identifies and establishes a target 888 temporary
accommodation places in private apartments or collective centres and host families, and provides basic support services to the accommodated asylum seekers and relocation or family reunification candidates. The programme also provides social integration support.

The programme's "Persons of Concern" (PoC) are the asylum seekers who are eligible for relocation and/or family reunification (with priority given to vulnerable groups) and especially those who have applied, or will apply, for asylum in Greece and/or decide to settle in the city of Thessaloniki after they submit their asylum applications.
REACT innovates in three major areas namely:
The adjustment of the accommodation criteria according to the real estate market characteristics of Thessaloniki (e.g. assist home-owners with their financial difficulties, lowering the demands in terms of apartment square meters)
 
The carefully planned distribution of the refugee population in city areas that are not overly-populated by refugees but are strategically located in areas with easy access to services and facilities.
 
The introduction of a fast-track alternative application procedure called "Pre-approval Application of Appropriateness" and the support of the pertinent Municipal Department and the "Committee for the Appropriateness of Accommodation" in order to facilitate home-owners' need to estimate their property's monthly rent value before investing in the renovation of their apartments (i.e. painting, installing air-conditioning, restoring damages, etc.) and in the full application process and costly certificates.
Currently the REACT programme employs 50 people from all nine partners of the consortium. Each family is allocated a social worker, each of whom is responsible for about 10 families.
According to latest data (16/6/2017 Source: REACT programme) the current accommodation places and number of PoCs are as follows:
Age group
 Male
Female
Total
 
  In numbers
In %
In numbers
In %
In numbers
In %
0 to 5
 37
10,4
22
6.2
60
16,8
6 to 17
59
16,6
51
14,3
110
30,9
18 to 59
 98
27,5
83
23,3
181
50,8
60+
3
0,8
2
0,6
5
1,4
 
356
| | | |
| --- | --- | --- |
| Country of origin | No. | In % |
| Syrian Arab Republic | 309 | 86,8 |
| Afghanistan | 8 | 2,2 |
| Iraq | 12 | 11,7 |
| Palestine | 10 | 2,8 |
| Lebanon | 1 | 0,3 |
| Kuwait | 3 | 0,8 |
| DRC | 2 | 0,5 |
| Kuwait | 3 | 0,8 |
| Algeria | 8 | 2.2 |
Integration through housing
The REACT programme does not purely provide housing, it also integrates basic and essential services for refugees (to find out more see links below). As there are varying needs among a highly diverse and vulnerable target group, common standards in delivery of services and response to emergencies has been necessary. For this purpose REACT established, with assistance from the UNHCR, a set of SoPs (Standard Operating Procedures) which ensures that clear, efficient and rights-based procedures are followed on a range of issues from referrals to emergency response. This also enables REACT workers to act as facilitator and mediators of potential controversies.

There are often cases of neighbours complaining, either before arrival of the actual persons to be hosted, or afterwards. In these cases the Municipality appoints a three-person committee for conflict management and processing of complaints. In addition the staff undertake preventive measures such as prior consultations and post-arrival meetings with the host population in the neighbourhood. As the project is implemented by the Municipality and the Municipal Council is accountable to its citizens, there is a clear link between what happens at the community level and the programme.
A case of five young refugees placed in one of the hosting apartments sparked furious negative responses among future neighbours before their arrival. Through REACTs community-level work, not only did the neighbours withdraw their complaint, but they actually developed exemplary neighbourly relations with the newcomers.
In another case, one of the REACT social workers observed that a woman from Syria was heavily bruised, perhaps from domestic violence. There are clear SoPs for dealing with Sexual and Gender-based Violence (SGBV). In this case, the social worker met with the woman privately several times, with referrals to psychologists and a lawyer. Finally after weeks of support the woman moved out to live on her own in another apartment assigned through the REACT accommodation programme.
A clear advantage of REACT has been the technical know-how and flexibility that the partnership scheme provides on different issues. The URBACT Local Group includes nine specialised partners, namely Municipalities of Neapoli-Sikies, Municipality of Kalamaria, ARSIS, PRAKSIS, GCR, HLHR, and the YMCA.
In addition, the Municipality is responsible for implementation. It is the first municipality in Greece to implement such a programme – other municipalities have chosen to implement similar programmes through their Development Management Agencies. The UNHCR has noted that future programmes will have to be implemented through similar consortia under the leadership of local authorities. Similarly, the strong official involvement of the Municipality allows for sound financial management as well as bolstering accountability to citizens and donors. It also provides quality assurance as the Municipality is bound by its control mechanisms and operational systems in line with EU regulations.
Challenges
The sponsored accommodation programmes provide mostly temporary accommodation and the aim is to promote self-reliance among refugees. However the most important challenge is to be able to have bottom-up impact on housing policies at the national and local levels to facilitate access to affordable housing for all.
Furthermore, it would be crucial to consider:
Creating a flexible mechanism which can address the changing needs to the refugee population (for instance in the past months there has been an increase in the number of asylum seekers from Afghanistan and the African continent which has drastically shifted the language and interpretation needs);
Coordinating and setting up systems for efficient and effective implementation of the programme, despite strong commitment from all actors involved. For example, 20% of the population is extremely vulnerable and needs daily assistance, which strains the resources of the programme, both HR and in terms of dedicated budget lines;
Creating mechanisms which can allow such services to be independent or semi-independent from external funding cycles;
Integrating more tailored services – in addition to basic services – to programmes that can assist refugees in their endeavours to be more self-reliant;
Ensuring community engagement is an integral aspect of local integration (both targeting the host community and the refugee community), including combatting xenophobia.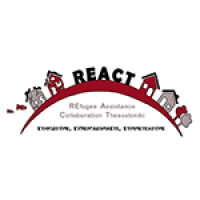 The REACT programme primarily hosts refugees of temporary character – i.e. candidates for relocation and family reunification – but is widening to include asylum seekers in Greece as well. The experience, innovative approaches and standards attained through the REACT programme will provide a sound basis for future accommodation programmes. As the housing initiatives will increasingly be dealing with potentially permanent refugee populations, the challenge will be to provide genuine and long-term strategic response to refugee integration. Through REACT, the Municipality of Thessaloniki, with support from URBACT, is adopting a multi-stakeholder approach, tapping in national policy processes while harnessing the dynamism and potential at local level.
 
About the partners in REACT's local group
ARSIS provides direct psycho-social support, interpretation services, individual/group meetings with psychologists and/or social workers concerning the difficulties and problems faced by refugees in their everyday life, during their accommodation & counseling in case of personal or family problems, in order to address complaints, trauma, and tackle with issues of abuse, violence, racism, discrimination, etc., support for refugees' access to education and children enrollment in schools and direct assistance to PWSN, SGBV survivors and other persons with vulnerability and/or referrals to existing specialized services.
HLHR and GCR provide legal information, interpretation services and counseling to individuals/ groups on: a) Asylum issues, i.e. access to the asylum process, rights and obligations of asylum seekers, migration, family reunification, Dublin Regulation, etc.) b) Legal issues relating to their personal situation and the exercise of their rights. Also provide mediation between relevant bodies/authorities PoC, e.g. w/ Municipalities, Asylum Services, Police, Social Services, etc. & direct assistance to PWSN, SGBV survivors and other persons with vulnerability and/or referrals to existing specialized services and support for refugees' access to education and children enrollment in schools.
Praxis offer health management services in terms of personal hygiene and health prevention based on PoC medical history and medical exams (e.g. HIV diagnostic tests, HEP B, C, etc. when required). Detailed information sessions are provided, as well as interpretation services, referrals to primary health facilities, provision of medication/ prescriptions through Municipal social pharmacies, Polyclinics of Praxis, etc.
YMCA organise creative and athletic activity classes within the premises of YMCA & other buildings in the neighborhood Municipalities, for children aged 4-16 years old, targeting the development of social skills, such as interaction and cooperation, cultural skills, communication skills, emotional intelligence, etc. through experiential learning, i.e. games, sports and the arts. A range of social services, including accommodation provided by Filokseio.
Author: Meric Ozgunes, Local Coordinator for the URBACT network Arrival Cities
With editing from: Laura Colini, URBACT Programme Expert