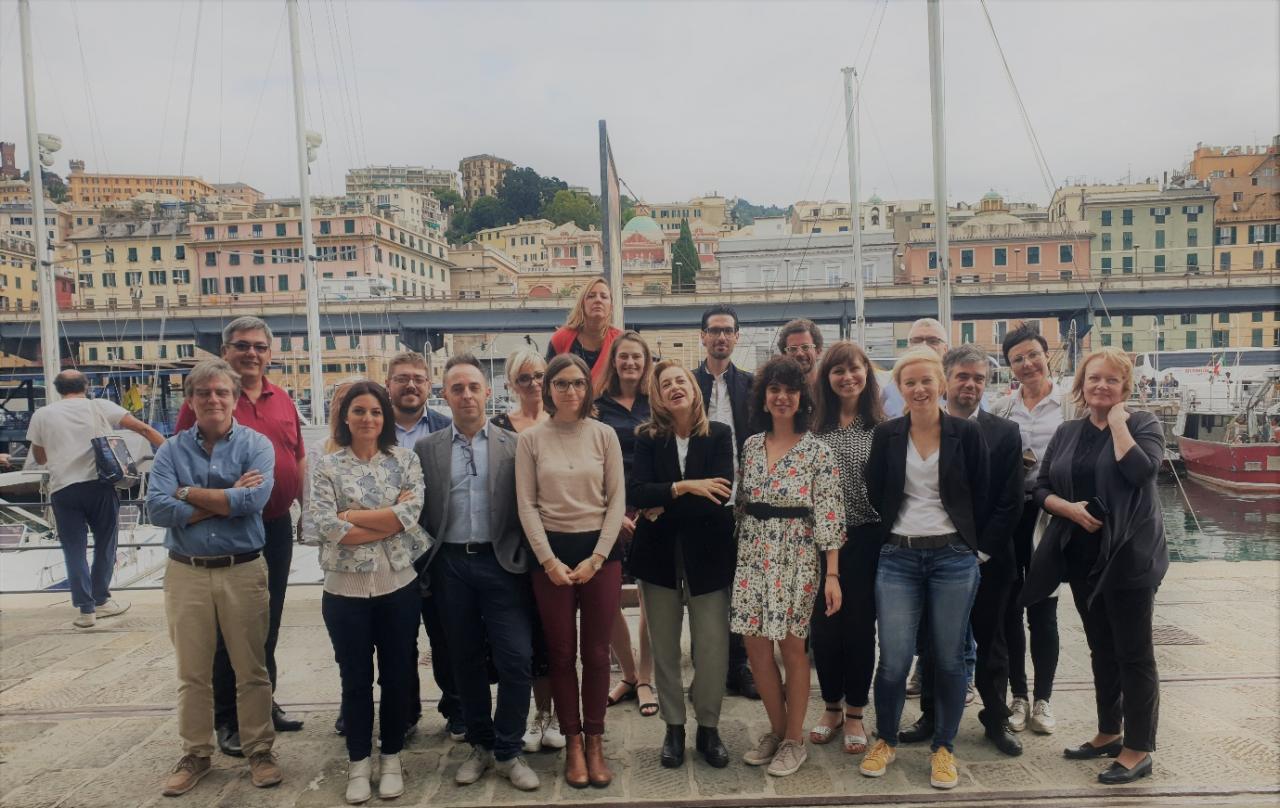 "I welcome in my restaurant voyagers, not tourists. People who are curious and respectful of the local lifestyle, who appreciate that the daily menu depends of the fresh and locally available products and who do some research before visiting".
Fausto Cavanna, owner, La Taverna di Colombo, Genoa (Italy)
Ten cities have embarked on a new journey to work together on promoting a sustainable impact of tourism into integrated urban development in the URBACT Tourism-friendly cities Action Planning Network. Championing one of the world's most hot topics, the city of Genoa (IT) has the challenging role of leading this new URBACT network that seeks to harmonize the realities experienced by residents, local authorities, tourism industry and tourists. The ten partners – Genoa (lead partner), Braga (PT), Caceres (ES), Druskininkai (LT), Dubrovnik Development Agency (HR), Dun Laoghaire Rathdown County Council (IE), Krakow (PL), Rovaniemi (FI), Utrecht (NL) and Venice (IT) – will explore innovative governance and action models to capture the social, environmental and economic dimensions of tourism.
Fausto Cavanna, the owner of the restaurant La Taverna di Colombo in Genoa (Italy) explaining to the Tourism-friendly cities network his aspirations for sustainable tourism. 
Why tourism?
Tourism industry is one of the most important of our era. Tourism, travels and related sectors account for 10,3% of GDP in EU and 11,7% of total employment: at global level, Europe has been hit by the second biggest increase, with 671.1 million international arrivals last year (51% the number of international tourist arrivals at global level), an eight per cent increase year-on-year. A long-term study by the World Tourism Organisation (UNWTO) forecasts a growth in European tourism, to an estimated 744 million tourists (+1.8%), or 41.1% of the global market, over the period to 2030.
However, this economic outlook does not capture the complexity of the effects that the tourism production system imposes to city life. Rising housing prices, congestion, little regulation power over tech-enabled companies and platforms active at global level on sectors as hospitality and transport, are just some of the consequences that are currently changing neighbourhood life (and city finances) in urban areas all around Europe.
And while the devil is in the details, so is also the solution. Balancing the importance of tourism for local economies with temporary and permanent residents wellbeing, harmonizing present needs with future environmental concerns, adjusting the outdated instruments of local administrations with fast changing business models, requires collective answers and actions.
To do this, the network will employ the URBACT method, taking an integrated and participative approach to urban challenges with a focus on transnational exchange and learning. Peer exchange and co-learning on the network level will be translated into integrated action plans on the local level and contribute to capacity building of key local stakeholders.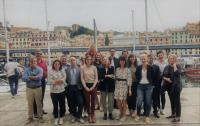 The URBACT Tourism-friendly cities Network kick off meeting on 26 & 27 September 2019 in Genoa, Italy.
What exactly is a tourism-friendly city?
Was the question the lead partner Genoa debated with the prospective network partners when they were preparing the application for the last open call of URBACT's Action Planning Networks. The answer is in the line that local community and tourists should work together for urban sustainability. The city is not something to be taken for granted, a service that somebody is entitled to for paying taxes or a visiting fee. It is a fragile ecosystem, where each stakeholder needs to become aware to the effects' of each other actions. This is why, while the network is recognizing the key economic importance of tourism, but it is also exploring key questions of the kind of growth that each city aspires to. Rather than pointing a finger on the negative consequences of tourism, the network wants to make the industry and tourists part of the co-design of solutions, alongside residents and local authorities.
Meeting Fairbnb representatives on September 30th 2019 in Venice, as part of mapping effort of new stakeholders that propose alternative models supporting sustainable tourism.
A sense of urgency to act
One key takeaway from the network's kick-off meeting in Genoa on 26 & 27 September 2019 was the urgency experienced by each city partner to find a way forward to steward sustainable tourism development at local level. There was also a common aspiration that this current URBACT project could serve as the beginning of a new way of working together at local level, perhaps with the URBACT Local Groups (ULG) becoming a local observatory for monitoring progress on the future actions plans and global practices.
The first step in this process was to analyse what each partner city defined as its most pressing challenge related to sustainable tourism. During the kick-off meeting, the partners used a pitching arena designed for the event to start reflecting on existing implementations plans, lessons learned, aspirations, political commitment and available local resources related to their local realities.  All these elements will be explored in more detail during the partner visits over the coming five months.
We are looking forward to our journey ahead! You can keep up with our network's and URBACT's work on sustainable tourism by following the hashtags #sustainabletourism and #tfcities and by subscribing to URBACT's newsletter.