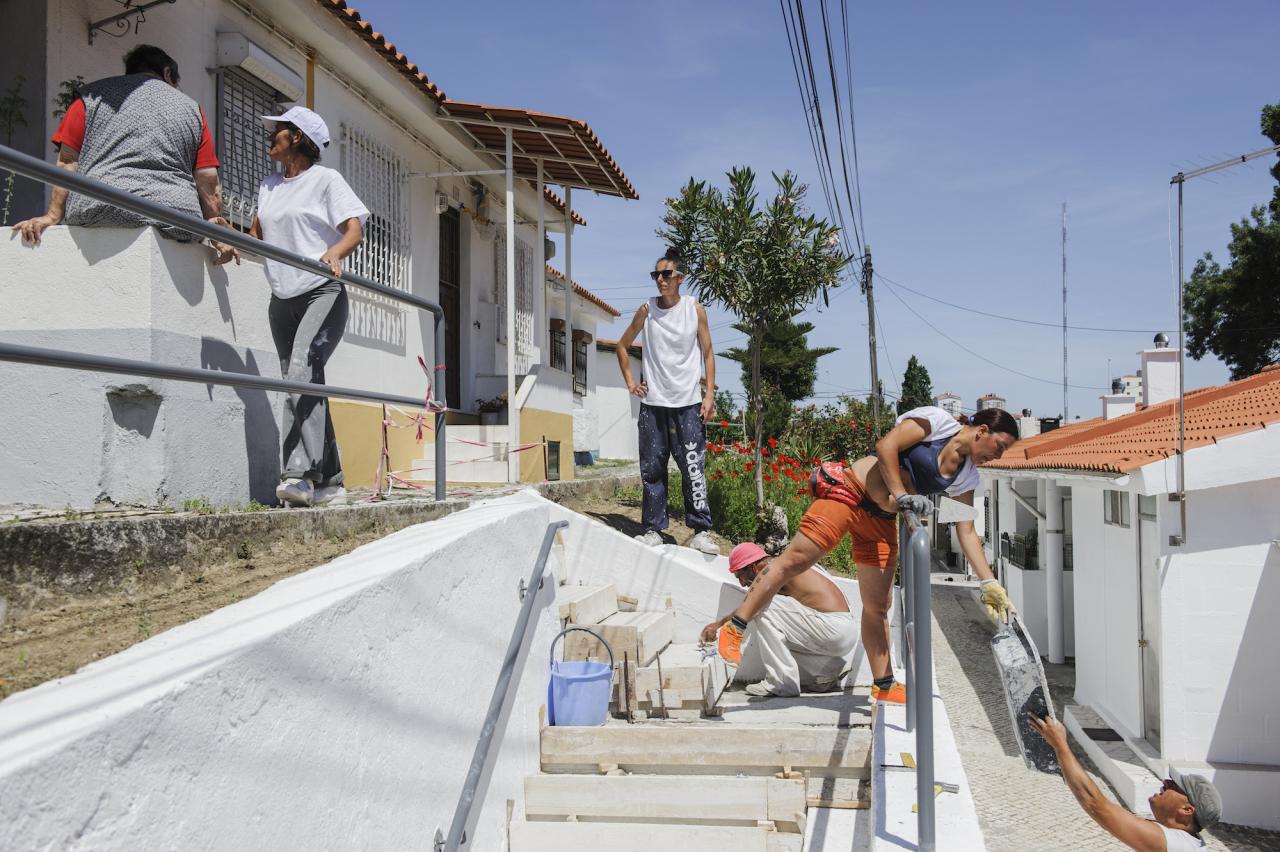 Daniela Patti showcases examples of sustainable urban development in disadvantaged neighbourhoods in Lisbon (PT) and explain how Lisbon's experience of Community Led Local development inspires other European Cities, which join the Com.Unity.Lab Transfer Network.
Imagine the scene: in a colourful favela with upbeat music, youngsters are dancing to the rapper's lyrics: it's the glamourizing of poverty on television. Legends about poor charming neighbourhoods and success stories thanks to talent are a common romantic narrative simply hiding the sad truth: poverty follows self-generating mechanisms. Children growing up in deprived neighbourhoods are likely to maintain a low level of education, have difficulties in finding employment and ultimately be more exposed to risks of delinquency and drug addiction. But the good news is that nobody is doomed, and with an investment of finances, education, psychological support and professional training a strong positive impact can be achieved.
A European level effort to fight urban poverty and deprivation
Such policies are not new to our social welfare tradition, but as a result of public investment cuts and the economic crisis of the past decade, in many cities across Europe and beyond poverty has increased. Effort is being made at European level with the EU Urban Agenda partnership focusing on Urban Poverty, but also related topics such as Affordable Housing and the Inclusion of Migrants and Refugees. Furthermore, European Social Funds and European Regional Development Fund structural investments are greatly supporting projects addressing the inclusion of deprived populations and building socio-cultural infrastructures in targeted neighbourhoods. With Europe as well as many national programs addressing poverty issues, much of it is concentrated in cities where it also fosters many of the conflicts we are nowadays familiar with. For this reason, city administrations play a key role in developing local strategies to address such problems. 
Promoting sustainable urban development at a local level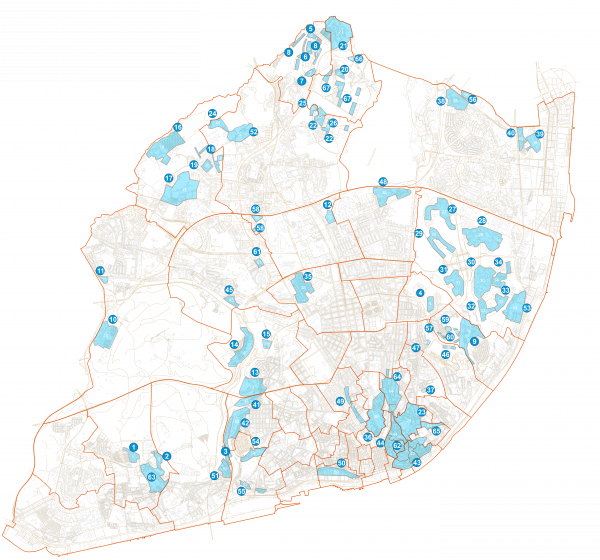 This map identifies an area of the city, with approximately 6% of the city surface but one third of Lisbon's population, who lives in disadvantaged conditions. The second tool is the grant scheme, which ignites local community projects aimed at responding to local needs, promoting local organisations partnerships and empowering population for sustainable urban development. Each grant has up to EUR 50.000 for a project where at least 2 local organisations must apply. Up until today over 150 projects have been funded through more than 500 entities developing more than 1.500 activities.
Your next stay in Lisbon can support social inclusion
One of the supported projects is Largo Residências, a hostel, hotel, artist-in-residence and café in the Intendente neighbourhood. Largo is run by a cooperative that develops projects to support the cultural and social inclusion of the neighbourhood's precarious inhabitants. The establishment of Largo was assisted by the Lisbon Municipality's BIP/ZIP program in 2011 and still employs 15 people today who would struggle in getting employed elsewhere. We suggest you book your room for your next holiday in Lisbon here!
Eat affordable meals and fight long term unemployment
Another project supported by Bip/Zip is the Cozinha Popular da Mouraria (Mouraria Soup Kitchen) where local inhabitants can gather and visitors can join to eat an affordable meal cooked by the local employees, that come from a past of long term unemployment, and in some cases drug addiction problems. The kitchen is a lively place that triggers a series of new collaborations and projects, such as Muita Fruta (a lot of fruit) that makes jam with fruit collected from the trees in the neighbourhood.
Discover the co-governance local offices: the Gabip
The so-called Gabip, are local offices that develop a co-governance framework involving the Municipality, Local Boroughs and all relevant stakeholders and citizens' organisations in any given area. They promote an articulated response among the political, administrative and technical dimensions with local organisations and community. Currently there are six Gabip active in the city, they are unofficial structures appointed by the Vice-Mayor to solve local problems that require the collaboration amongst institutions and civic organisations, such as in projects for the regeneration of housing estates. One of the Gabip was established within the USER project funded by URBACT II, which was an important opportunity to accompany the legalisation of many informal housing areas.
The success of Community Led Local Development in Lisbon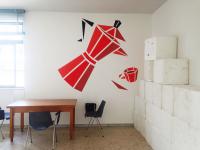 Finally, the Community-Led Local Development (CLLD) is supported by the European Union through one of the established instruments in the 2014-2020 funding period. It is a bottom-up co-governance network that develops a global strategy to BIP/ZIP territories and promotes experience, sharing to enhance local partners' skills. The CLLD aims at increasing employment levels and stimulation of local economic fabrics, supporting higher levels of school qualification and reducing generational poverty. Today there are 173 organisations, these being local associations (51%), parish councils (10%), national organisations (24%), foundations (6%), and higher education or research entities mainly Universities (6%). This CLLD association is run by the Municipality of Lisbon, with a Board elected by members. Together, they manage EUR 3 million to develop local projects related to employment and have EUR 5 million as management costs.
Com.Unity.Lab transfer network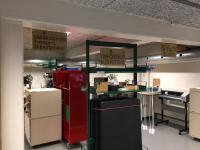 The original partnership within Phase 1 was composed by the City of Lisbon, Lead Partner, Bari (IT) and Aalborg (DK).

These two transfer cities, withholding an URBACT good practice related to participatory development and social inclusion, have been very active in the development of the Phase 1 and the partnership enlargement. The new partner cities are: Ostrava (CZ), Lublin (PL), Sofia (BG), Lille MEL (FR) and Den Haag (NL).
These cities all have relevant former experience in addressing urban poverty with tools that are, to some extent, comparable with the Lisbon ones but not necessarily embedded within a comprehensive strategy as the Bip/Zip, which is considered an important condition for transferability regardless of these cities having different transfer conditions.
***
Visit the network's page: com.unity.lab