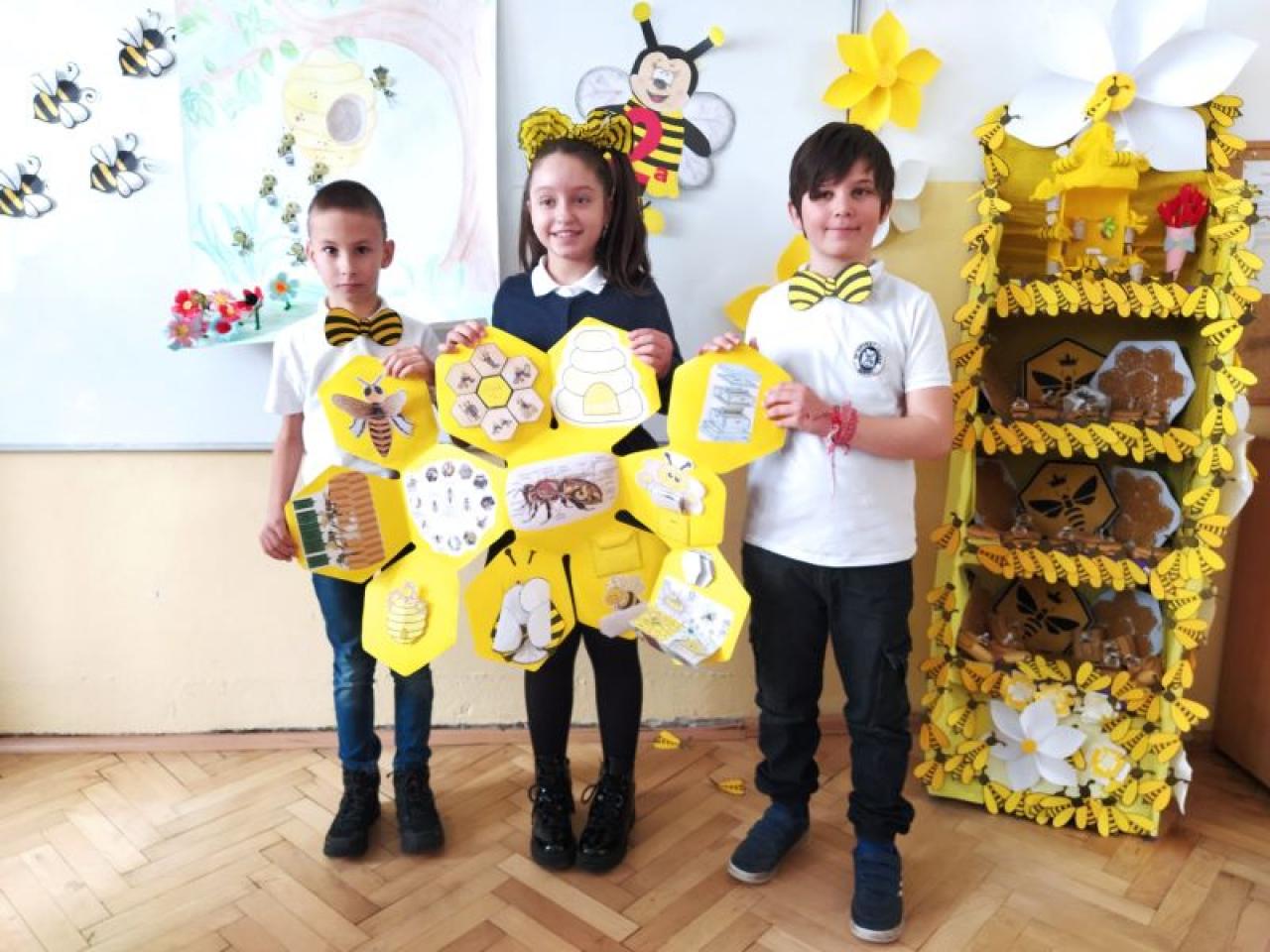 To act in an environment friendly manner is a key goal of modern cities. In order to instil ecological awareness in the mindset of each resident, it is a long and dynamic process. The first step is to follow the principle of "Primum non nocere" (First, to do no harm). For example, kindergartens, schools, NGOs, etc. use different teaching methods, such as workshops, trips, field games and more to achieve this goal. Cross-generational training is the most effective strategy to involve all parts of society in ecological awareness and education. The city of Bydgoszcz from Poland has developed several good practices in this field.

Article in 6 languages:

It is a long and dynamic process to develop ecological awareness, and understanding of the importance of nature, for human beings. The process changes in line with the development of man and is dependent on the current individual characteristics, interests, as well as social factors. This is why it is very important to shape environmental awareness and sensitivity in children as early as possible, while their minds are not yet limited by social and cultural conditioning. The crucial moment for making citizens knowledgeable about the environment is in their early youth. Specifically, by teaching them a universal and appropriate behavioural mode towards nature. The next step in the development of ecological awareness is based on specific information concerning nature gained through teaching.
The basic goal of ecological education should focus on instilling the principle of "Primum non nocere" ("First, to do no harm"). The basis of this principle pertains with how to preserve and protect the richness of nature in our closest vicinity, especially in the areas with increased vulnerability due to human impact. The big question is how to achieve this goal?
Unfortunately, in most cases, the core school and kindergarten curricula devote little attention to these issues, i.e. the unique role of pollinators and their meaning in our lives. That is why teachers' eco-initiatives are pivotal and the role of non-governmental organizations, botanical and zoological gardens, cultural centres and municipalities in the progressive approach to nature preservation is crucial.
There are several ways that you can address different groups. Workshops are one of the most valuable and effective teaching methods. Furthermore, there are class trips and field games, as well as different celebrations of 'bee day', bee-watching, establishment of school gardens …
Summarised from article of Justyna Olszewska, The City of Bydgoszcz, Poland
Knowledge hub: Education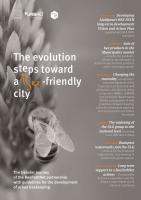 Guidelines: The evolution steps toward a Bee friendly city - The transfer journey Find out more how to develop educational programmes for kindergarten and primary school children with the intention of increasing the level of knowledge about bees and awareness of their importance among the younger residents of cities in the BeePathNet partnership with guidelines for the development of urban beekeeping.
Read chapter 6 Education – Investing into our future. There you will find how Ljubljana did it and some of its good practices such as cooperation with the University Botanic Gardens Ljubljana, Biotechnical Educational Centre Ljubljana, Institute for the Development of Empathy and Creativity Eneja, and the Urban Beekeepers Association.
There is also a case study from Nea Propontida, Greece and Bydgoszcz, Poland, the BeePathNet partner cities.
BeePathNet newsletters library - visit the thematic newsletters archive and find inspiring urban stories, ideas for small scale activities with a big impact, involvement of different stakeholders etc… To get closer to citizens, we translated them in several languages.
For more info visit our BeePathNet Reloaded webpage and follow us on Facebook or Twitter.
Some good practices for inspiration
Just for a first inspiration, we present some of our Bee-friendly cities good practices.
BeePathNet Reloaded partner – the city of Bansko, Bulgaria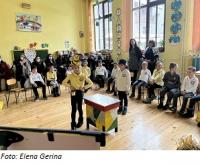 Learning about pollinators in schools
The Bansko schools - Secondary school Neofit Rilski and Primary School Paisiy Hilendarski implemented pollinator related topics in the teaching programme and in clubs.  Children learn about bees and the importance of pollinators through lectures, exploration, cultural heritage related to honey… and the youngest ones also through stories and dance. All based on the enthusiasm of devoted teachers and mentors as well as headmasters. In addition to the changed attitude towards environment and biodiversity it brings satisfaction and pride to schoolchildren of all ages.
BeePathNet lead partner – the city of Ljubljana, Slovenia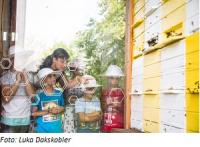 Educational programme for Kindergarten and Primary School Children
Institute for the Development of Empathy and Creativity Eneja with the financial support of the City of Ljubljana designed a comprehensive programme for Kindergarten and Primary School Children. Detailed description of modules, didactic recommendations, working methods and teaching materials is described in Guidelines (page 74) and all materials are available online. More about Eneja institute HERE.
BeePathNet partner – the city of Nea Propontida, Greece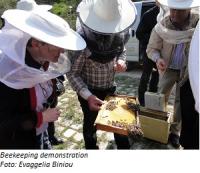 Educational Seminars for Teachers
Given that the Arnea Environmental Educational Centre is the coordinating body of the Bee's Work, Human Goods Network, it organises a three-day seminar for teachers on a subject in relation to bees. This is organised every spring in collaboration with the Directorates of Primary and Secondary Education of the region, and it also enjoys some financial support from the European Union.