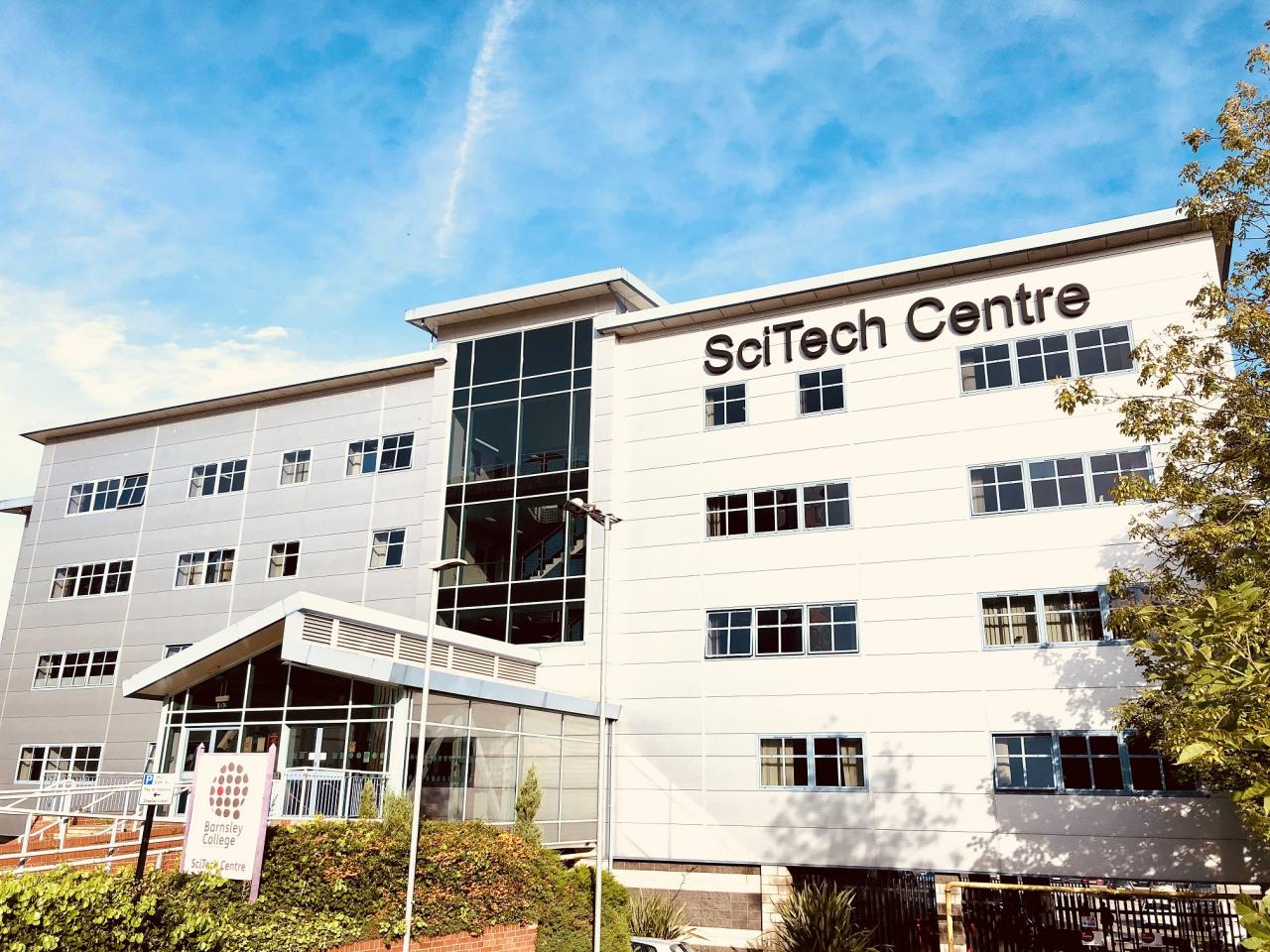 Barnsley College students have been learning about careers across the digital spectrum from industry professionals.
A dedicated Digital Industry Week saw over 40 online sessions give a flavour of life in the fast-moving digital world to Computing and IT, Film and TV, Games Design and Media students.
Kate O'Hara of Duck Soup Films set the scene inside the film industry including how to develop films from books, magazines and real-life events and the importance of networking.
Stuart Richards, Course Leader for Digital Forensics at the University of Gloucester, explained his work for organisations such as Gwent Police and routes into digital forensics roles.
Representatives of games development studio Hutch provided an in-depth look into creating games from the viewpoint of a Games Designer, Vision Creator and Project Manager.
Radio presenter and media expert John Foster passed on over 30 years of experience in a session on broadcasting careers and a practical vocal training workshop, while Shaun Bennett spoke about his role as director of community radio station Rockingham Radio.
Emotional health practitioner Jo Morton-Brown described how she uses YouTube as a platform to deliver mental health and wellbeing videos for children and teenagers.
Other sessions focused on subjects including creating a digital portfolio, sales, working as a voice over artist, creating a digital business and careers in IT.
Jessica Lee-Henderson, the College's Programme Manager for Digital Industries, said: "Industry experts' talks inspire and motivate our students as they get a first-hand opportunity to find out what knowledge and skills they need to secure their dream career."
The week included sessions organised by the College's Enterprise Team. Jess Widdowson, Enterprise Team Leader, added: "Our Digital Industry Week welcomed people from across the UK to speak about their careers within the digital sector. It was exciting to hear from so many specialists, many of whom are partners in our Talent United initiative. These sessions are invaluable to our students and gave an excellent insight into the vast variety of potential career pathways.
"We would like to thank all our partners for supporting this week and providing students with a real opportunity to develop their skills and knowledge, to allow them to make an informed decision about their future."
Barnsley College is addressing the digital skills gap and digital poverty and has invested in superb facilities in our SciTech Digital Innovation Hub, which opened in September 2020. Our digital offer includes courses in Computing and IT, Games Design, Media and Photography, visit www.barnsley.ac.uk for more information on our courses.