By Eileen Crowley, Lead Expert of Resourceful Cities
It was great to catch up with all our wonderful partners during the 5th transnational meeting of our Resourceful Cities network which took place online,  on 28th & 29th June. This meeting focussed on the topics of funding & resourcing our Integrated Action Plans (IAP) and on developing a monitoring and risk assessment framework.
Session 1:
The opening session of the meeting saw Lead Expert, Eileen Crowley introduce an overview of the various funding and resourcing options which can and should be considered by cities to implement their circular actions,  from grants, to philanthropic donations to private investments sources. She also talked about the importance of ensuring effective participation and integration during the action planning process in order to optimise opportunities for successfully funding the proposed actions.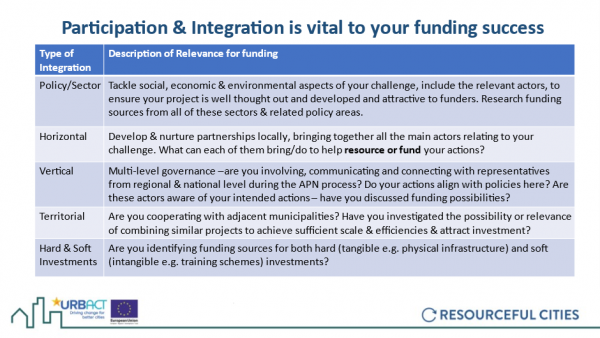 Photo 1: A slide from Eileen's presentation focussing on the importance of participation and integration in ensuring funding success.
This was followed by a presentation from Mr. Jonas Byström from the European Investment Bank (EIB) showcasing the various ways in which the EIB can support circular cities. The bank not only provides loans but a suite of other dedicated support services including extensive and dedicated advisory services, a knowledge sharing hub and a dedicated circular city funding guide. He encouraged cities who wished to explore funding options to reach out and get in touch with the bank to explore and discuss possible options.
Closing out this first session was a fascinating presentation from Ms. Bianca Ernst of the Hof van Cartesius urban resource centre in Utrecht. Bianca shared her journey of developing this centre from idea to implementation with a focus on the wide variety of funding sources that they accessed in order to bring their idea to reality.
Photo 2: Hof van Cartesius urban resource centre, Utrecht.
Session 2:
Following a break for lunch, session two kicked off  with presentations from Bucharest 3rd District and Ciudad Real, our partner cities that have already been involved in previous URBACT Action Planning Networks (APNs). Mihai Botea and Eva Navarro, shared with partners their invaluable experience of already completing an IAP, as well as their successes and failures in securing their funding and implementation. They spoke about the importance of linking actions with appropriate policies and their related funding programmes early on, about ensuring to consider a variety of funding sources and about ensuring partners remain focussed, realistic and aware of what can be done with currently available resources.
This was followed by a presentation of and introduction to the Interreg Europe SUBTRACT project from Mr. Karl-Ludwig Schibel of Climate Alliance, Italy. The SUBTRACT project focusses on supporting urban resource centres to develop to their full potential, to become financially viable, self-sustaining and competitive entities where their valuable contribution to the local economy, society and environment is clearly recognised,  through research, knowledge exchange and the development of guidelines.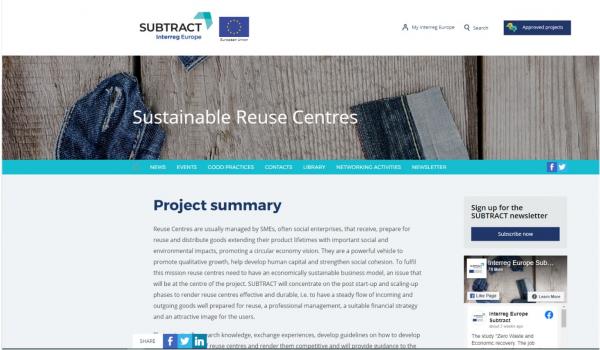 Photo 3: Screenshot of the SUBTRACT summary page
After a short coffee break partners got to try out developing their own funding and resourcing plan with an exercise on Miro.
Session 3:
Session three kicked off on Tuesday morning with a focus on developing a monitoring, evaluation and risk assessment framework for partner IAPs. This lively session was facilitated by our wonderful ad hoc expert Mr. Béla Kézy. Béla talked us through the intervention logic, the process of monitoring, working with indicators and developing a monitoring framework. The session incorporated a mix of practical exercised in Miro as well as a series of short presentations. After the coffee break Béla focussed on providing partners with tools and methods to develop a simple risk assessment framework and to evaluate their Small Scale Actions (SSAs) and feedback learning into their final IAP.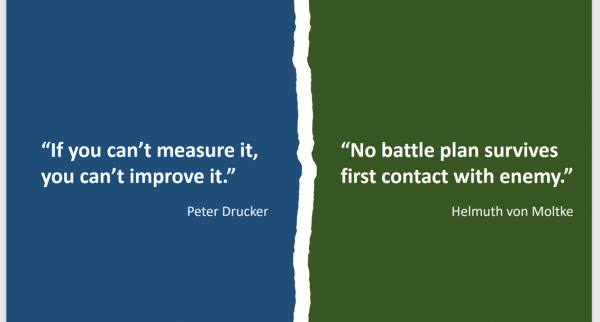 Photo 4: A slide from Béla's presentation about monitoring & measuring
Session 4:
Our final session of TNM 5 allowed us a chance to review progress particularly in relation to the IAPs and the SSAs , touch on communication efforts, introduce the mid-term review (MTR) process and discuss next steps. Partners were informed that the MTR survey would be circulated at the beginning of September and that only one response was required per partner, a dedicated MTR session will be held during our TNM 6 on 27th & 28th October. Closing the session,  our wonderful colleague Mohini Janki, who provided invaluable technical support to the network since the dawn of the pandemic, informed us that she would be leaving the team to take up a management position with another project. Mohini will be greatly missed by all the partners, we hope she will keep in touch and we wish her the very, very best in her new role!