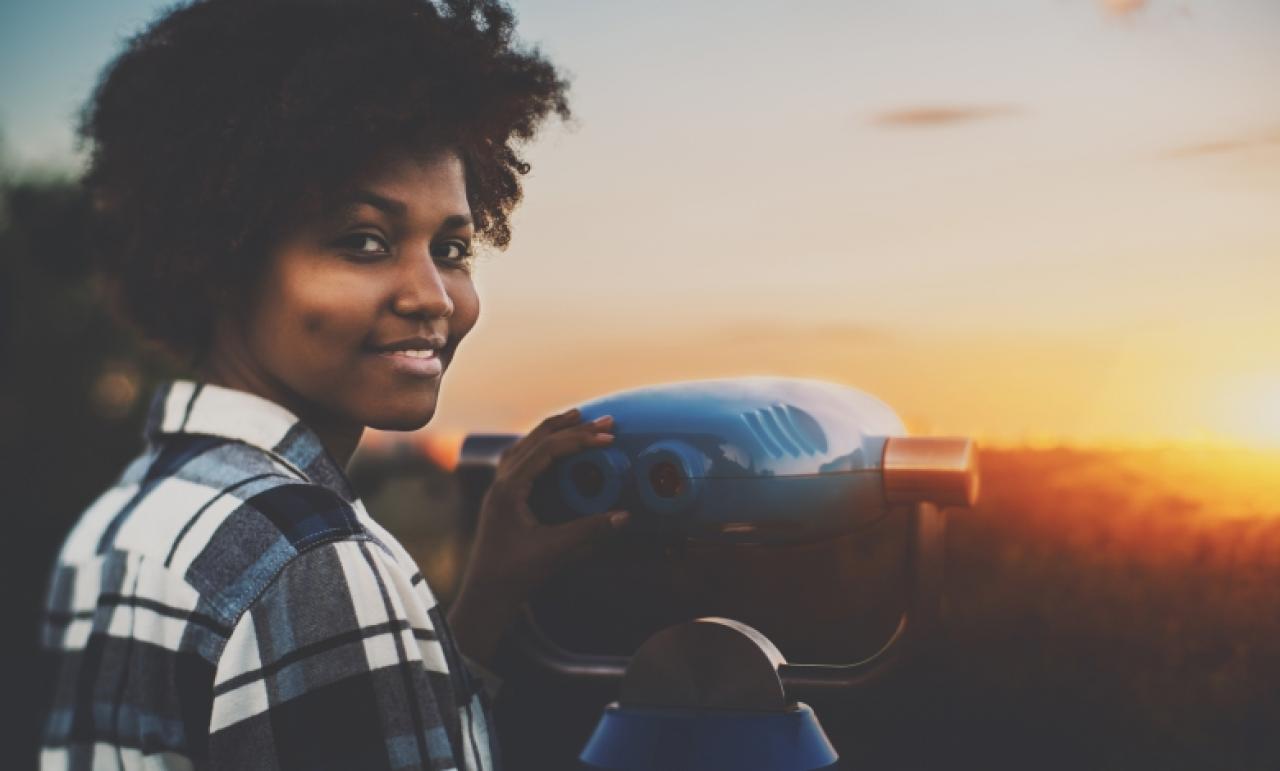 Blog OP URBACT je otevřený příspěvkům od představitelů měst, akademiků, aktivistů na místní úrovni ze všech koutů Evropy (a světa), kteří by rádi sdíleli své praktiky, výzkumy a nadšení týkající se záležitostí souvisejících s integrovaným městským rozvojem.
Resilient Europe is an URBACT Action Planning Network that brings together 11 European cities committed to urban resilience. The Resilient Europe cities are exploring what transition towards urban resilience implies in different local contexts and how to make this a genuinely collective process. 
Coordinated by the City of Rotterdam and supported by Niki Frantzeskaki, Associate Professor at the Dutch Research Institute for Transitions (DRIFT), Erasmus University Rotterdam, the network is taking on a very ambitious task. 
The Resilient Europe partners see urban resilience as a guiding principle that can inspire the future of European cities. To this end, the network focuses on 4 broad areas:
Urban landscape and ecosystems,
Infrastructures and services,
People and communities,
Institutions and governance. 
Resilience and integrated urban development
Although resilience has been explored in many complex social-ecological systems it has only recently been applied in the context of cities. The concept of resilience is useful when striving for integrated urban development as it helps to look at the city as an interconnected, multi-dimensional system. Analysing the resilience of urban systems involves looking at social, economic and ecological aspects, as well as at those related to technology, culture and institutional structures. 
Resilience is also close to integrated urban development in its focus on the process. "Resilient city" is not a label that you can receive and move on to other things but rather a way of thinking and acting. Building a resilient city is a collective endeavour that is about mindsets just as much as about infrastructures, where capacity to anticipate and plan for the future, to learn and to adapt are paramount.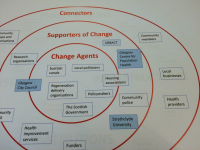 Governing for resilience?
The Resilient Europe cities are looking to understand local vulnerabilities, adapt urban planning and foster collaboration at multiple scales, integrating all stakeholders into the transformation process. The cities also strive to reconnect with vital social and ecological systems, regardless of administrative boundaries, in order to strenghten their adaptive and transformative capacity. 
Resilience and transition thinking pose a challenge to urban governance and planning as we know it by shifting the focus from decreeing change to anticipating, experiencing and making the most of change. To put it simply, the resilience perspective does away with the idea that the reality will wait until our plans are ready. Yes, traditional urban planning is all about strategies for the next decade or three but what planners often forget is that the city will not wait until their job is done. 
Playing it safe is a high-risk option 
Ignoring this may come at a high price. Cities that fail to anticipate the future crises often undergo forced transformation at an unacceptable socio-economic and ecological cost. For example, a city that is still today investing in infrastructure heavily dependent on fossil fuels will most probably face difficulties in the longer term, while those that promote decentralised systems based on locally produced renewable energy might be better equipped for the future. 
Another common pitfall is optimisation, barely tweaking existing solutions instead of critically assessing their effectiveness. The "more of the same" approach increases the risk of lock-in, a situation where the urban system is unable to transform itself due to sunk costs, existing infrastructures, dominating practices or strong institutional pressures. Common examples of playing it (un-)safe include adding more road capacity to solve traffic-related problems or building up new and higher dykes to prevent flooding. 
Cities under stress
Cities are vulnerable to shocks and stresses that erode existing social, economic or technical structures. Shocks are sudden, high-impact events, such as floods, earthquakes or fires but also man-made crises, e.g. large-scale attacks. Stresses are long-term processes that continue to weaken the city's socio-economic and physical fabric, e.g. high unemployment, corruption or inefficient waste management system. 
The 11 Resilient Europe partner cities identified a number of common stresses to be addressed throughout the project. The stresses range from social and cultural, such as unemployment or urban poverty, through socio-technological (e.g. digital exclusion), to (socio-)ecological, such as climate change or health issues related to air pollution. Some of them are local manifestations of changes occurring on the global level, such as post-industrialization or the crisis of capitalism. The challenge is to recognize how different types of stresses are interconnected and how to address one in a way that would have positive impact on the others.
Building blocks for urban resilience
This focus on integration and interconnectedness is inherent to urban resilience. Transformation towards a more resilient state requires a city to act across different domains, strengthening social, natural and physical, as well as institutional systems:
Social (people's) resilience is what we commonly refer to as a "strong community", meaning the capacity of people to self-organise, to mobilize their skills and abilities, and to be guided by solidarity;
Places' resilience refers to natural and physical shape of the city, meaning healthy urban ecosystems, as well as robust, adaptive infrastructures; 
Institutional context for urban resilience is shaped by new type of public sector leadership, including the capacity to form genuine trust-based partnerships, think across sectors and scales, as well as to experiment with new solutions.
Urban Living Labs: co-creating change?
How to move forward with a concept such complex as urban resilience? The Resilient Europe partner cities will start with Urban Living Labs, place-based experiments designed to bring together various stakeholders around a common theme. What distinguishes Urban Living Labs from other types of governance interventions is their focus on open-ended learning and innovation, including the opportunity to question existing assumptions, hierarchies and practices. The examples below illustrate how this concept is implemented on the local level.
Antwerp: Climate Resilient Sint-Andries
For the City of 
Antwerp
 (Belgium) urban resilience provides a framework to integrate social and spatial issues into the process of developing a climate adaptation policy. As part of Resilient Europe project and next installment of 
StadsLab 2050
, Antwerp's co-creation platform, the city established an Urban Living Lab in the district of Sint-Andries. Climate Resilient Sint-Andries will offer space for citizen initiatives and youth organizations to embark, together with local government representatives, on a collaborative thinking, design and experimentation process. Reinhilde Schmit, Sint-Andries project manager is looking forward to launching the Urban Living Lab and acknowledges: "We as a city can't implement all the necessary actions to reduce the impacts of climate stresses. We need also the help of the city community and hope to convince residents and other partner to take action as well!"
Click 
here
 to find out how the City of Antwerp is experimenting green living rooms. 
Thessaloniki: Building a bicycle network
The city of 
Thessaloniki
 is looking for ways to increase bicycle use, as a way to reduce environmental stresses and promote a healthier, more liveable city. Despite pleasant temperatures almost all year round, for most Greek people bicycle is not considered as a means of transport. Thessaloniki is determined to change that, working with local stakeholders to change mentality and provide new cycling infrastructure. The city is also looking for new business development opportunities that could come with the new infrastructure, such as bike rental and sharing, including electric bicycles, or freight distribution in the city centre. According to George Dimarelos, municipal councilor in charge of transport and parking policy, there is high public interest in taking this further: "People see that there is the political will to act and not just to put in on the agenda and deliberate about it."
Click 
here
 to find out more on Thessaloniki's initiative to improve bike rides in the city. 
The Resilient Europe network was launched in September 2015 and will continue until May 2018. It is led by the City of Rotterdam and supported by Niki Frantzeskaki, Associate Professor in Governance of Sustainability Transitions, DRIFT, Erasmus University Rotterdam. To stay up to date with their progress check back regularly the Resilient Europe website or follow @resilienteurope on Twitter.