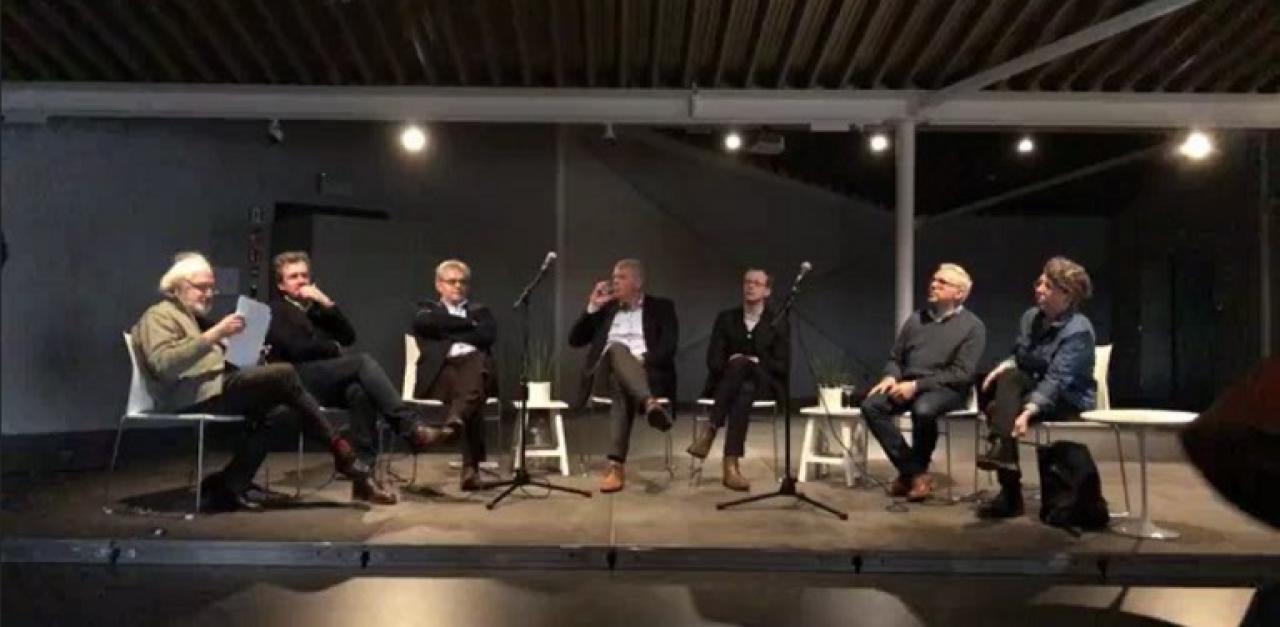 During the meeting celebrated last february in the city of Kortrijk, in the Crown Room of the Texture Museum, one session was also opened to other participants and live streaming through Facebook Live and included interactive Q&A.
The theme of the session: How can a contemporary use of heritage buildings and sites add value to its conservation? "Conservation through development" from the point of view of:
Ralf Coussée (Architect, Coussée & Goris), He showed greater concern to respond to the new function of the spaces in his projects of recovery of heritage sites, more attentive to new concepts than to nostalgia. Function can help to conserve and to reduce energy consumption
Frederik Mahieu (Flemish Heritage Department), presented a rich inventory of monuments, landscapes and protected sites, with a diversity of examples.
Lode Waes (CEO Vanhaerents Development) talked about the atmosphere of heritage spaces, and how heritage can be an inspiration for master planning, the connection of neighbourhoods and the incentive of place making.
Leo Van Broeck (Bogdan & Van Broeck), "Heritage building cannot become 'frozen'"
Pascal Vandenhende & Annemie Bernaerts (Theoria Bookshop). A bookshop conceived as a house, open 7 days per week. A place with open walls and windows to meet, to create, to talk...
Adriaan Linters (Heritage specialist). More sustainable building is this which always exists..., Don't fear promoting and accepting the opinion of the citizens..., time is quality and returns are more important than costs…
Interactive Q&A
To what extent should heritage be protected by the Government? (All types: 55,2% ; The most important: 44,8%)
Important heritage should stay in public hands? This is the only way it will remain accessible to the public. (Agree: 17,1%; Disagree: 82,9%)
Heritage is always on the losing and when opposed to projects which are deemed to have an economic importance. (Agree: 51,5%; Disagree: 48,5%)
According to you which types of heritage are popular in heritage redevelopment? (Industrial heritage: 30%; Religious heritage: 27%; Castles, mansions…: 26%; Specific heritage: 17%)
Please do not miss the video: