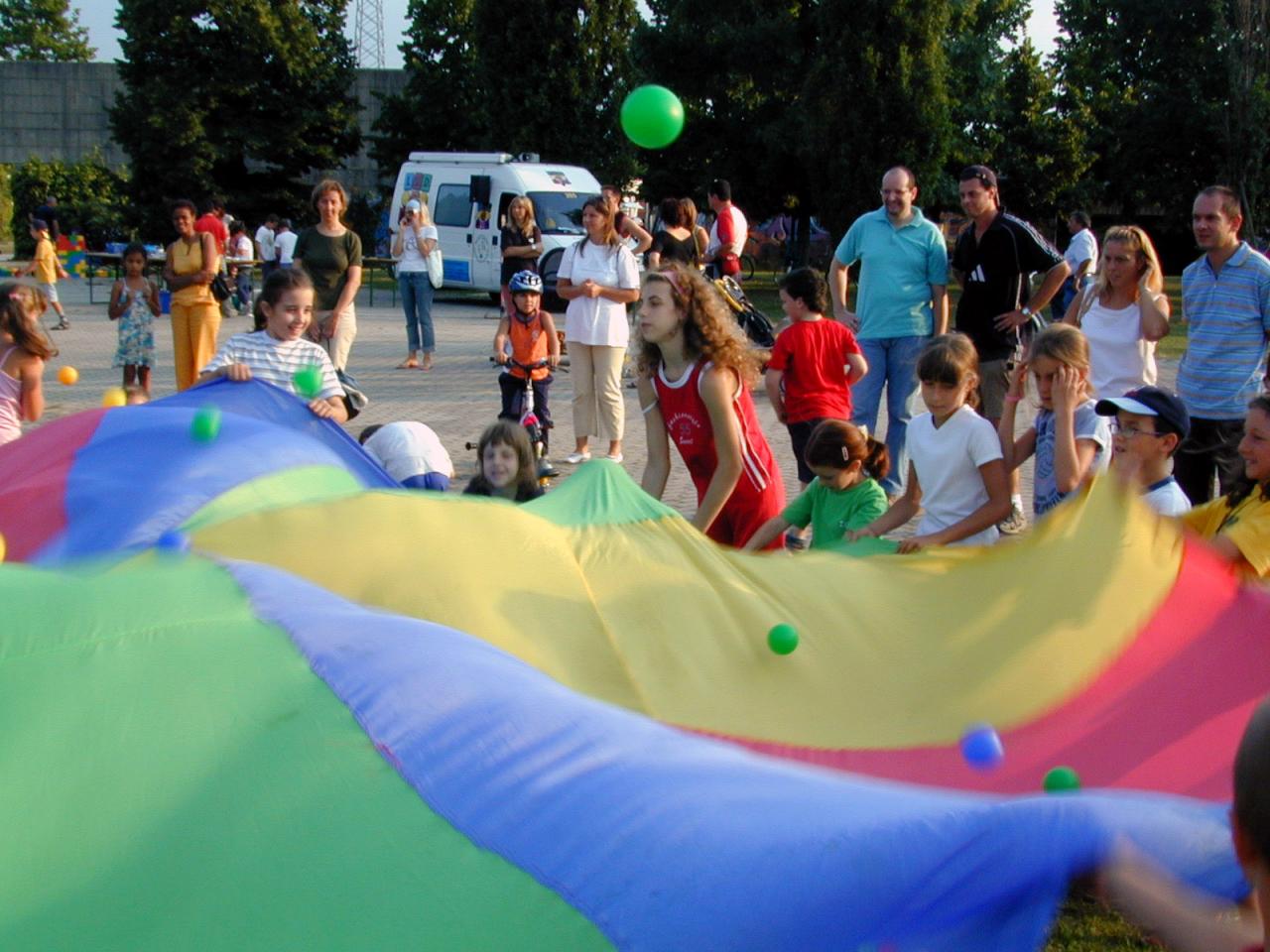 Games offer unique opportunities for engaging stakeholders in contemporary cities says Ileana Toscano. While European cities face challenges of ageing, climate change and social exclusion, we need to find enjoyable ways to co–create solutions. The URBACT Playful Paradigm transfer network is based on the use of "games" for promoting social inclusion, healthy lifestyles and energy awareness, place-making and economic prosperity.
What's in a game?
An easy tool as a "game" can help cities to face contemporary challenges. Ageing population, migration, social exclusion and climate change are the main challenges tackled every day by European Cities. Cities need to define enjoyable and easy tools for engaging citizens and stakeholders. A Paradigm based on the use of "games" and "gamification" could be the answer.
The Municipality of Udine (IT) has developed an urban practice focusing on the use of games as flexible, innovative place-making paradigm for fostering an equitable and democratic society. Games are used as vehicles for addressing healthy lifestyles and energy awareness. Games foster the inclusion of migrants, the involvement of elderly people and promote a better relationship between parents and children.
Games in Udine have become an urban policy priority that enables citizens' participation and a peaceful civic environment. The 'Playful Paradigm' initiatives are part of a comprehensive strategy that the Municipality has been implementing for years under the umbrella of the Healthy Cities Project (World Health Organization) and the European Covenant of Mayors for Climate & Energy.
"Playful Paradigm" is one of the 25 Transfer networks funded by URBACT. It aims to adapt and reuse the good practice of "games for fostering inclusion, health and sustainability" in other 7 European cities: Cork (IE), Klaipeda (LT), Esplugues de Llobregat (ES), Larissa (EL), Novigrad (HR), Bratislava (SK) and Katowice (PL).
Why are games so important for cities?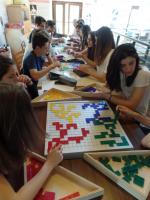 Paolo Munini, chief officer for gaming activities of Udine Municipality, says "Games are essential for child development. Games are also important for elderly people because they maintain the physical and cognitive activity and prevent mental cognitive decay. Playful activities are powerful tools when applied in cities. Games can be used for working in deprived neighbourhoods with local community or in schools with students. They can trigger the participation of civil society, engaging citizens and local associations."
The gaming approach could open opportunities for urban renewal. This is why Udine Administration uses "games" as a flexible co-created place-making paradigm. This innovative gaming approach works with participation to stimulate responsible change, and promote an healthy environment, by turning urban settings into incubators of sustainability and wellbeing (physical, mental and social/relational).
In Italy the importance of games was recognized by the National Law 328/2000 ("La legge di riforma dei Servizi Sociali - Dal centralismo sociale al federalismo solidale") that introduced the possibility of launching the Ludobus-initiatives in cities. The "Ludobus" is a van full of games moving through city neighbourhoods and bringing playful activities making games available to local population. In Udine the Ludobus began as a grass-root initiative thanks to a voluntary organization and later turned into a permanent activity, managed and funded by the Municipality. In Italy the Ludobus-initiative was a starting point to raise awareness on the value of games and to implement the first 'gamification' policies and actions in many cities.
The Toy Library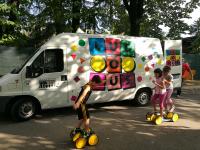 "Games are tools for social inclusion" says Furio Honsell, member of the Regional Assembly of The Autonomous Region of Friuli Venezia Giulia and Mayor of Udine for 10 years (until May 2018). "We decided to establish a permanent Toy Library in Udine, which could also play the role of a hands-on science museum. The idea was to have a meeting space for families, elderly people, children, for all. The Toy Library has been a successful initiative and has provided answers to concrete needs of citizens to be active subjects and not mere passive spectators. The permanent toy library is a truly place for empowerment."
In 2012 the Municipality of Udine decided to make the Ludobus-initiative a permanent experience, opening a "public Toy Library" in the city centre. Since 2013, 40.000 people have visited it. It is fully accessible and there is no age, gender or language restriction. It has become the emblem of social inclusion, cognitive stimulation, entertainment and lifelong learning in the city.
During these years, the Municipality has invested about EUR 150 000 a year for the maintenance and equipment of the infrastructure and staff.
Udine leads the way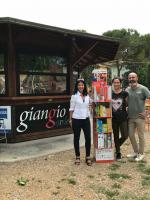 Since 2010 the City of Udine has been the leading city of the Italian Playful Cities Movement (GIONA), coordinating and sharing knowledge and experience with about 30 cities in Italy willing to implement 'gamification' strategies. Udine is also a member of the national association "Ali per Giocare", which gathers private and public organisations at national level.
On 25 November 2017, Udine launched the Italian National Games Archive aiming to establish the first Italian classification of traditional and modern games. The cataloguing activity of the Archive will rely also on crowd-sourcing in the coming years. The National Games Archive has been financed by the Autonomous Region of Friuli Venezia Giulia with an amount EUR 400 000 (for the period 2016-2020), according to the Regional Law n. 30/2017 'Regulations for promoting the right to play and to engage in play, physical and recreational activities'. It is worth mentioning that the Archive's location was meaningfully chosen to be in Udine's regenerated slaughterhouse.
Moreover, Udine has a rich yearly calendar of events where games and 'gamification' strategies are meaningfully put into practice. The events are very popular across the region and bring many visitors to Udine. For example: CamminaMenti – Move your minds - run in community centres for dementia prevention and inclusion of elderly people, as well as the Energy in Play annual Fair, the World Games Day, Pi Day, Darwin Day, The library of living books, etc.
Can gaming control gambling?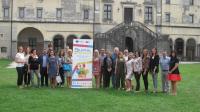 "A healthy gaming habit prevents the problem of gambling" says Munini. "The Municipality of Udine is developing a new project funded by Friuli Venezia Giulia Region to counteract the problem of gambling and promoting healthy games"
Gambling is increasing, especially among youths around Europe. According to the Guardian "About 370,000 (12%) children in England, Scotland and Wales have gambled in the past week, the commission found. (...) They spent an average of £10 on gambling a week, more than a third of their £28 income from work or pocket money, with 8% claiming to have spent more than £40. Almost 1% of children aged between 11 and 16, or about 25,000, are defined as problem gamblers, with a further 36,000 at risk of developing a problem."
The Municipality of Udine has been promoting an innovative project to fight gambling. Bars, Pubs and restaurants have been engaged by providing a tool-kit of "healthy" games replacing "slot-machines". Unfortunately, the latter are more and more present in public venues, especially in deprived urban areas. Low income households are more deeply affected by gambling, which contributes to further deprivation. The introduction of healthy games in such areas can therefore be seen as an important form of prevention and protective factor for the most disadvantaged.
Furio Honsell sums it all when he says that "to those who claim that games can be excellent tools for something else, I like to state that games are pointless and they don't have ulterior motives, much as music, mathematics, poetry, and love. But they can bring forward excellent fruit."