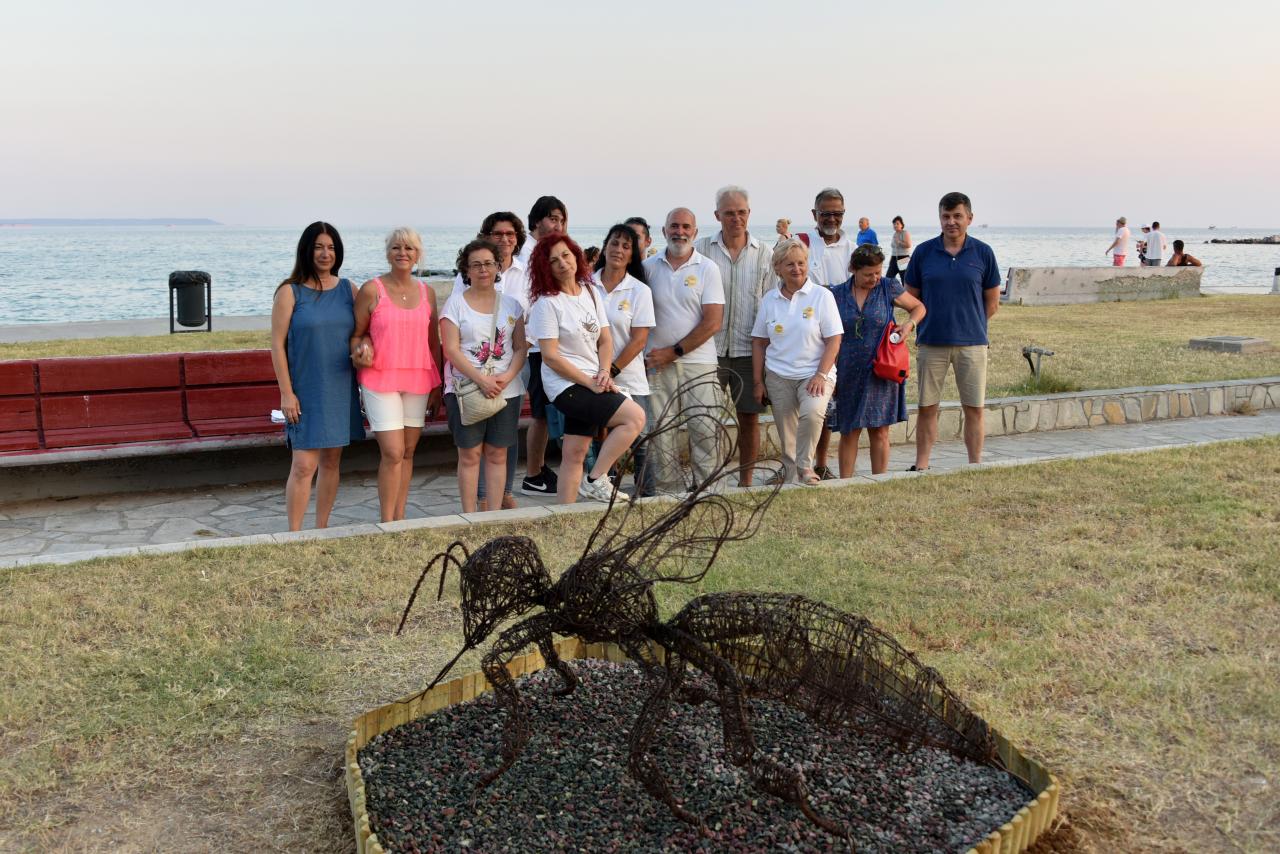 Nea Propontida was, and still is, a municipality with lots of beekeepers. However there were no honey bees in urban areas till recently. The increased awareness of the people, the disappearance of bees as well as the high interest on the bee products, has resulted in increasing awareness on environmental issues, such as the quality of life in urban areas, the use of agrochemicals and their adverse effects and environmental pollution.
Nea Propontida is located in Greece which is known as the cradle of civilisation, which certainly holds true in this instance.  Despite the fact that not everybody was familiar with bees they made them part of the culture and the way of living. What was very interesting was that the project coordinator had no knowledge at all about bees, still she initiated this adventure! The rest of the team, were somehow close to the bees' world, a bee-scientist, others beekeepers, some teachers who sometimes worked on subjects with bees. The Boot camp in Ljubljana in 2019 was the moment when the light appeared to guide them through the whole process. The Boot Camp was an enlightenment. In 2020 during COVID it was difficult to engage people and so the idea of the
BBB = Best Bee Balcony came up. The first bee hotels were established, videos made and finally a small and very simple inauguration event for the establishment of the Bee Sculpture in the port of Nea Moudania was held.
Read more about them here: https://urbact.eu/sites/default/files/media/neapropontida_learning_log.pdf
Visit the city Bee Path: https://urbact.eu/sites/default/files/media/bee_path_neapropontida_en.pdf