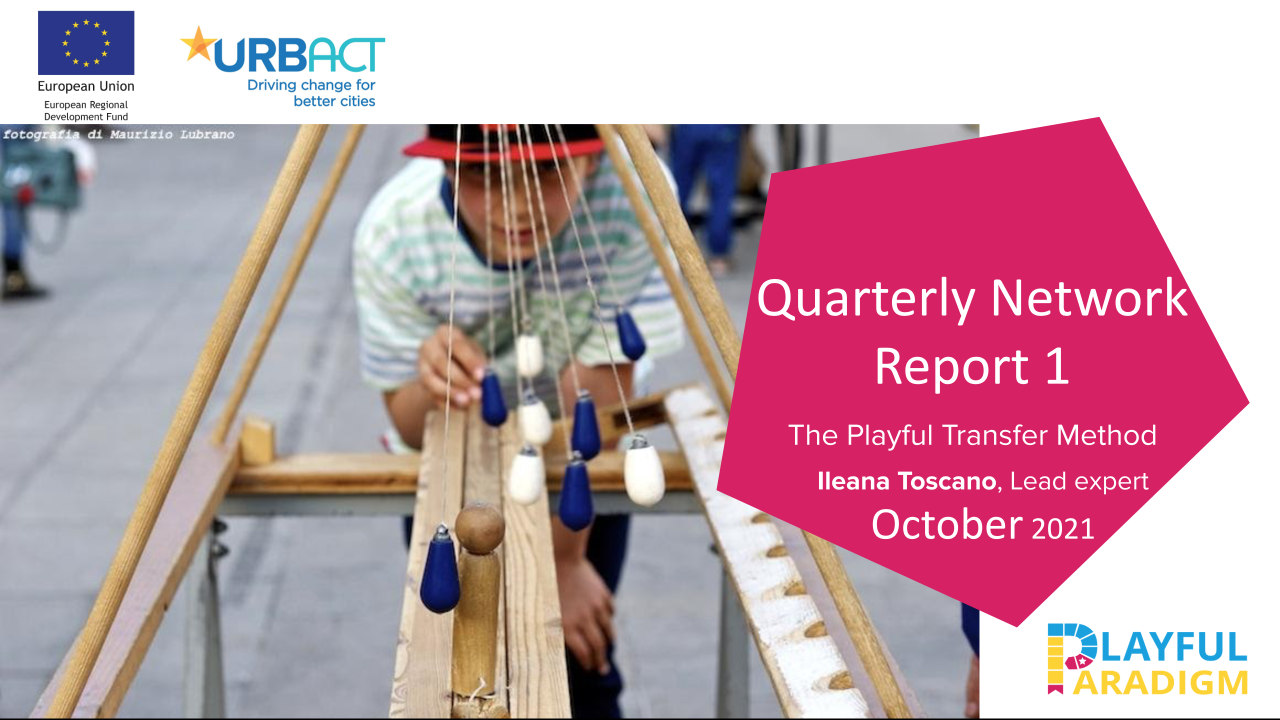 If you want to get the knowledge of the starting steps of Playful Paradigm II Transfer Network, have a look at the first quarterly report presented here
The first quarterly report prepared for Playful Paradigm II shows the Transfer Journey designed to support project partners in adapting and reusing at local level the Good Practice dealing with PLAY developed by the Municipality of Udine.
Moreover, it describes the first activities implemented by the project partners, the sound collaboration with the present Network and the first edition of Playful Paradigm. It also presents the bilateral meetings model between Udine and the other partners to overcome the difficulties in organising a plenary physical meeting considering the rescrictions due to the Pandemic.
The Playful Paradigm II is a Transfer Network, led by the Municipality of Udine (Italy) which is committed to transfer the Philosophy of PLAY to the other EU Cities, that are Jelgava (LV), Grosuplje (SLO), Lousa (PT) and Igualada (ES). To promote PLAY at city level means to foster the social inclusion, healthy lifestyles & Sustainability, Cultural mediation, place-making & economic prosperity.
 
The Network benefits also by the first edition of "Playful Paradigm" which involved other 7 project partners: Klaipėda (Lithuania), Larissa (Greece), Katowice (Poland), Cork (Ireland), Esplugues de Llobregat (Spain), Novigrad-Cittanova (Croatia) and Viana do Castelo (Portugal).