Maarten van Tuijl
Netherlands

Dutch, English, German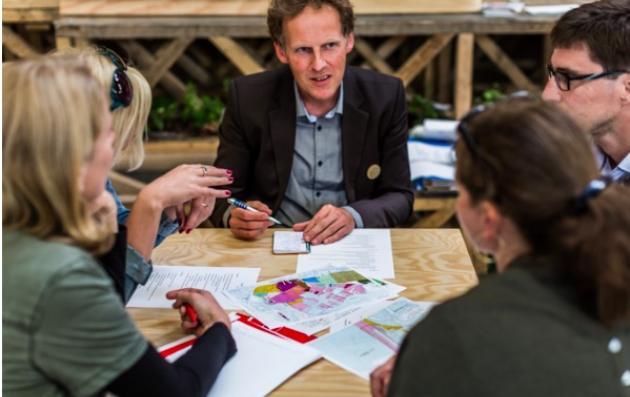 Availability :
Available for Lead Expert role and Ad-hoc expertise missions
Validated Expert info
Expert can perform the Lead expert role and Ad hoc expertise missions at network and programme level in relation to:
The design and delivery of (transnational) exchange and learning activities 

Thematic expertise:
> Strategic Urban Planning
Methods and tools for integrated and participatory approaches:
>

Integrated and participatory design of strategies


>

Sustaining engagement of stakeholders and translating strategies into actions
Summary
Fields of Expertsie
Climate adaptation, circularity, flexible planning, nature inclusiveness and affordable housing play an important role in my practice as an architect, urban designer and researcher at Temp.architecture.urbanism. In our practice we focus on social housing, urban transformations, sustainability and health care projects. We work for municipalities, provinces, ministries, housing corporations and private clients. Recently we finished our work on the transition of a hospital from a hard surface and disconnected medical machine to a green and connected health park. Currently we work on a nature inclusive neighborhood in Amsterdam focusing on ecology and rain proof measures, incorporating ecological corridors and green facades and roofs. We are also working on the third edition of our book and research project: The Flexible City. This new edition will focus on climate adaptive and circular challenges faced by sixteen different European regions and describes best practices and useful instruments. 
Urbact Experience
During URBACT III, I have collaborated closely with Lead partner Antwerp as Lead Expert for the sub>urban network. In this network city partners Vienna, Oslo, Area Metropolitana Barcelona, Brno, Dusseldorf, Baia Mare, Solin and Casoria focused on the transformation of their Postwar Urban Areas in order to make them future proof, sustainable and inclusive. For more than three years I have been involved in this network and the greater Urbact Experience. Intensely working with the LP on a successful implementation of the network. Supporting the network with methods and tools for integrated and participatory approaches, expertise for design and delivery of transnational exchange and learning activities. Also assisting all partners with work on their local action plans. My involvement also included dissemination collaborations with other networks.
What I can do for you
With over 20 years of experience in working on urban challenges across Europe with many different stakeholders I can contribute to and support your network with expertise and methods. Combining the best of both worlds with knowledge of practical solutions from my architectural practice and tools and methods for exchange from my work for URBACT and several universities. Being an open minded, creative and social person that is capable of and enjoys supporting others in their search for innovative solutions, I look forward to keep contributing to the great Urbact Experience! Maybe we can make this journey together?
Hope to hear more about what you want to get out of the Urbact Experience, Maarten van Tuijl, maarten@temparchitecture.com
Involvement in Urbact:
2nd Chance

 - Waking up the sleeping giants; Thematic expert, Lead partner: Naples

Re-making the City

- Online tool to promote innovative planning for the rehabilitation of underused spaces