Labelisation date : 02/06/2017
Manchester

Size of city : 511 852 inhabitants

Contact

Programme Director, Manchester Climate Change Agency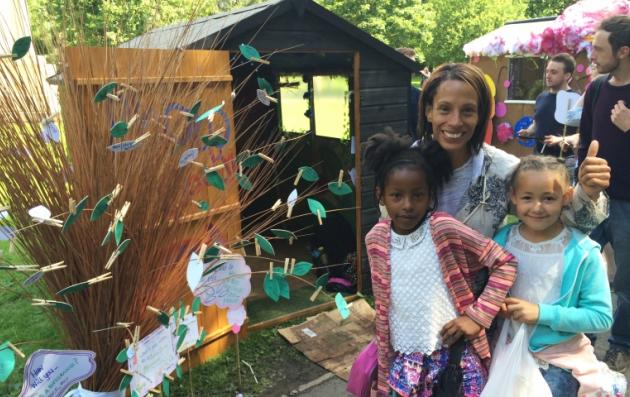 Summary
Arts and culture sector collaboration on climate action and engagement in a city which recognises the value of culture and is itself demonstrating climate change leadership, linked to two of the key local challenges that run through the city's climate change strategy:
• mobilising business action on climate change through a sector-specific approach
• engaging and mobilising citizens to act on climate change
The solutions offered by the good practice
This model of sector collaboration is rooted in the city and enables members to meet face-to-face on a regular basis, share common challenges and opportunities and link directly to what is happening on a city level. The group is chaired by members on a revolving basis, and able to fund small projects and reporting through an annual membership contribution of £7,000. Action on energy has led to a 16% reduction in emissions over three years, avoiding 2,800 tonnes CO2 and £0.9 million, largely through zero to low-cost measures. The group also works on a range of topics from green energy procurement to sustainable materials Members are using creativity to engage employees, audiences and communities, with many bringing climate change themes in programming and learning activities. The group is taking an active role in shaping and delivering city climate change strategy.
Building on the sustainable and integrated approach
MAST's external-facing activities involve Manchester citizens in both the development and the implementation of local climate change policy. For example, MAST's "Our City, Our Planet" event worked with young people to help define the sustainable city they want. Climate Control at Manchester Museum focused on climate change and how people can take action. Over 90,000 visitors attended and were encouraged to contribute towards Manchester's Climate Change Strategy 2017-50. Integrated and participative approach Manchester has an overarching strategy for 2016-25, Our Manchester, which was developed based on the views of local citizens and organisations. The strategy's delivery is overseen and driven by the Our Manchester Forum, a partnership of senior politicians, public sector, the private sector and NGO leaders. Manchester's arts and culture sector is represented on the Forum through the chair of the Manchester Cultural Partnership. MAST enables the Partnership to focus on Our Manchester's climate change objectives, as part of the city's wider social, economic.
Based on a participatory approach
Manchester's cultural community has been working together through MAST (Manchester Arts Sustainability Aeam) since 2011, to understand, share, solve and scale climate change action. MAST brings together diverse arts and cultural organisations, about 30 in total, from community-based arts centres and iconic cultural venues to an internationally renowned festival and national broadcasters, in a participatory and non-prescriptive way. Different activities have also been carried out to engage with citizens: • Practical action and creative responses - productions, exhibitions, events, etc. – which engage audiences and communities on environmental and climate change themes, now go hand in hand, for example, • HOME Manchester and the Whitworth Gallery's wide- ranging environmental programmes across buildings, procurement, transport, public engagement and programming • Manchester International Festival's organic urban farming partnership with the Biospheric Foundation, engaging thousands of community volunteers • Contact Young Company's 'Climate of Fear', a show exploring the emotion of anger through themes of climate justice, social inequality, memory and the body ITV's inclusion of climate change in Coronation Street's storyline, the UK's most popular soap opera • Arts and culture-based activities proved particularly effective and popular in 2016's Climate Lab, an experimental programme, run by the Manchester Climate Change Agency, to test different ways of engaging citizens in developing its 2017-2050 climate change strategy. One of ClimateLab highlights was Climate Control at Manchester Museum, a six-month long series of exhibitions and events, attended by over 90,000 people, exploring what kind of future people hope for and how to make it a reality.
What difference has it made?
MAST is getting support in different forms: • MLA Renaissance North West. a museum programme: provided external funding for the MAST group in its first two years • Julie's Bicycle, a charity supporting climate action in the creative community: facilitated the group in the first two years; supported MAST in defining joint commitments and an emissions reduction target; did annual tracking and progress reporting; supports MAST development; disseminates the MAST model and achievements in the UK and abroad • Arts Council England: environmental reporting, policy and action plan requirements for funded organisations since 2012 – including the majority of MAST members – and an accompanying environmental support programme, delivered in partnership with Julie's Bicycle, further reinforces MAST commitments and provides MAST members with a range of exchange and learning opportunities • Carbon Literacy Project (CLP): carbon literacy training undertaken by a number of members; a few members, such as HOME and Manchester Museum, now deliver organisation-wide training; in 2016, MAST partnered with CLP, Manchester Metropolitan University and HOME to adapt the training for the arts and culture sector MAST grew from the Manchester Cultural Partnership's desire to explore how arts and cultural organisations could contribute to the city's first climate change strategy 2010-2020 In 2013 MAST set a target of an annual 7% emissions reduction in line with the city's target of a 41% reduction by 2020 – over three years it achieved an annual 5% reduction MAST supported development of the city's 2017-2050 climate change strategy MAST's chair is now a member of the Manchester Climate Change Board, a stakeholder group which oversees and champions delivery of the 2017-2050 climate change strategy MAST is now working with the climate change agency and board to establish how the arts and culture in the city can make its fair contribution to the Paris Agreement, and align with Greater Manchester's 2038 carbon neutrality ambition – announcement expected in 2019.
Transferring the practice
Over 2.5 years, Manchester has led the C-Change network, transferring its practice to 5 other cities: Wroclaw (Poland), Mantua (Italy), Gelsenkirchen (Germany), Sibenik (Croatia), Águeda (Portugal). You can, in particular, check Mantua's Good practice here. The approach was based on Manchester's experience adaptable to each city's reality and focused on: Sector collaboration on climate change, Sector support on climate change understanding, action and engagement, Sector involvement in city climate change policy and strategy and/or other related city policies and strategies and Citizen engagement, awareness-raising and public participation. The final outputs are all available here: https://www.g-mast.org/c-change. The practice of Manchester is also currently being transferred in a cascaded way from Mantua to other Italian cities.