The

PROBLEM TREE

is a graphical representation of an existing problem, its causes and effects which aims to get a clear and shared understanding of the issue.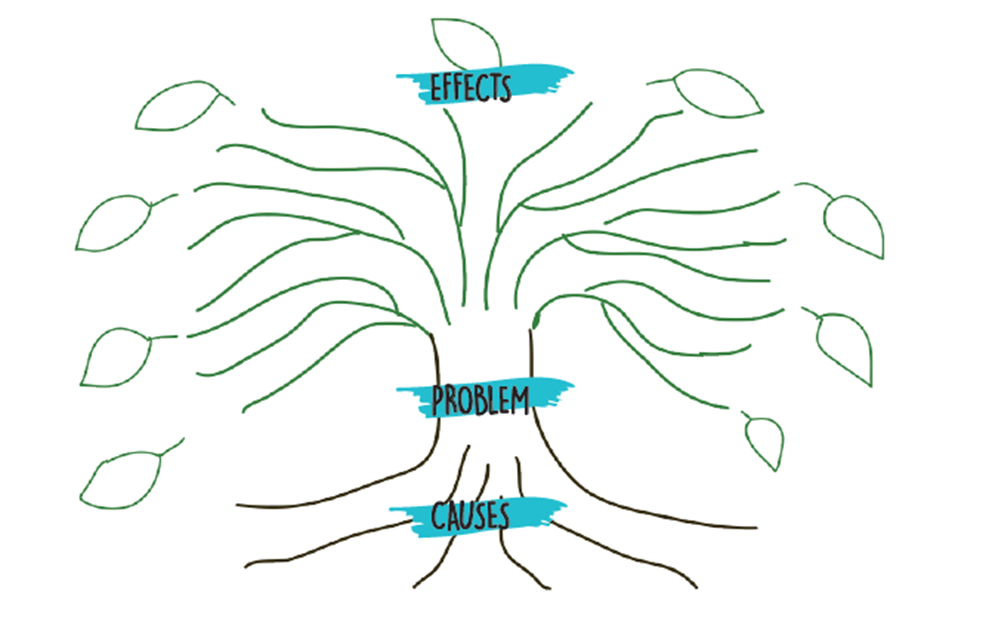 Who is this tool for?
When should the tool be used?

City practitioners in charge of multi-stakeholder groups

Local stakeholders

It should be used at the beginning of the project in order to get a clear understanding of the problem and can be repeated several times during the project cycle if needed.

It can be used for brainstorming and for idea & knowledge exchange.
Looking for some examples? To see an example of a filled-in Problem Tree, click here
Here is the Problem tree explained by Christophe Gouache, Designer and URBACT Expert.
How to use it online?
This tool can be used during virtual meetings to organise an online collaborative exercise. The Problem tree visual can be uploaded to an online collaborative whiteboard platform (such as Miro, Mural...) or in a Google sheet and participants can fill in the problem tree thanks to virtual sticky notes.