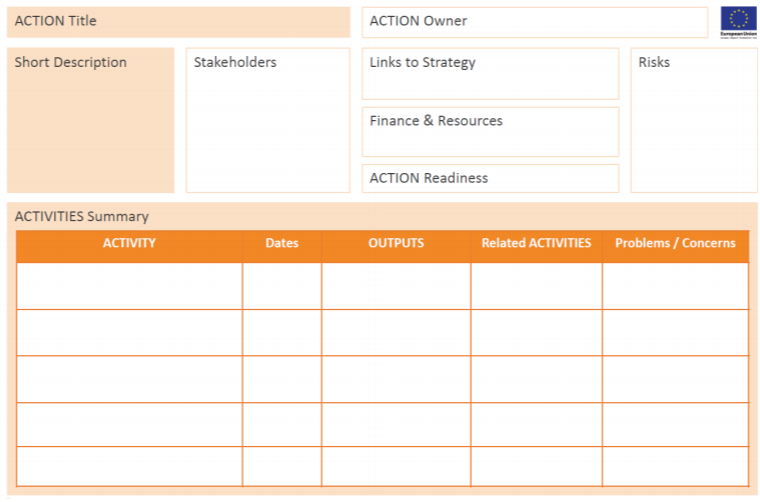 The

REFINING AN ACTION TABLE

helps at developing concrete actions by planning them in detail, thinking about activities, timescale, outputs resources and obstacles...
Refine an action and reflecting on the detail can help to turn one's vision into reality, in an efficient way.
Who is the tool for?

When should the tool be used?

City practitioners in charge of multi-stakeholder groups

Local stakeholders

This tool can be used during brainstormings and workshops.
You can also download two examples of filled-in Action sheet, one poor example and a well-defined one.
Here is the Refining an Action Table explained by Ian Graham, Trainer and URBACT Expert.
How to use it online?
This tool can be used during virtual meetings to organise an online collaborative exercise. The Refining Action table can be uploaded to an online collaborative whiteboard platform (such as Miro, Mural...) or in a Google sheet and participants can fill in the table thanks to virtual sticky notes.