Welcome to URBACT Online Course on Strategic Procurement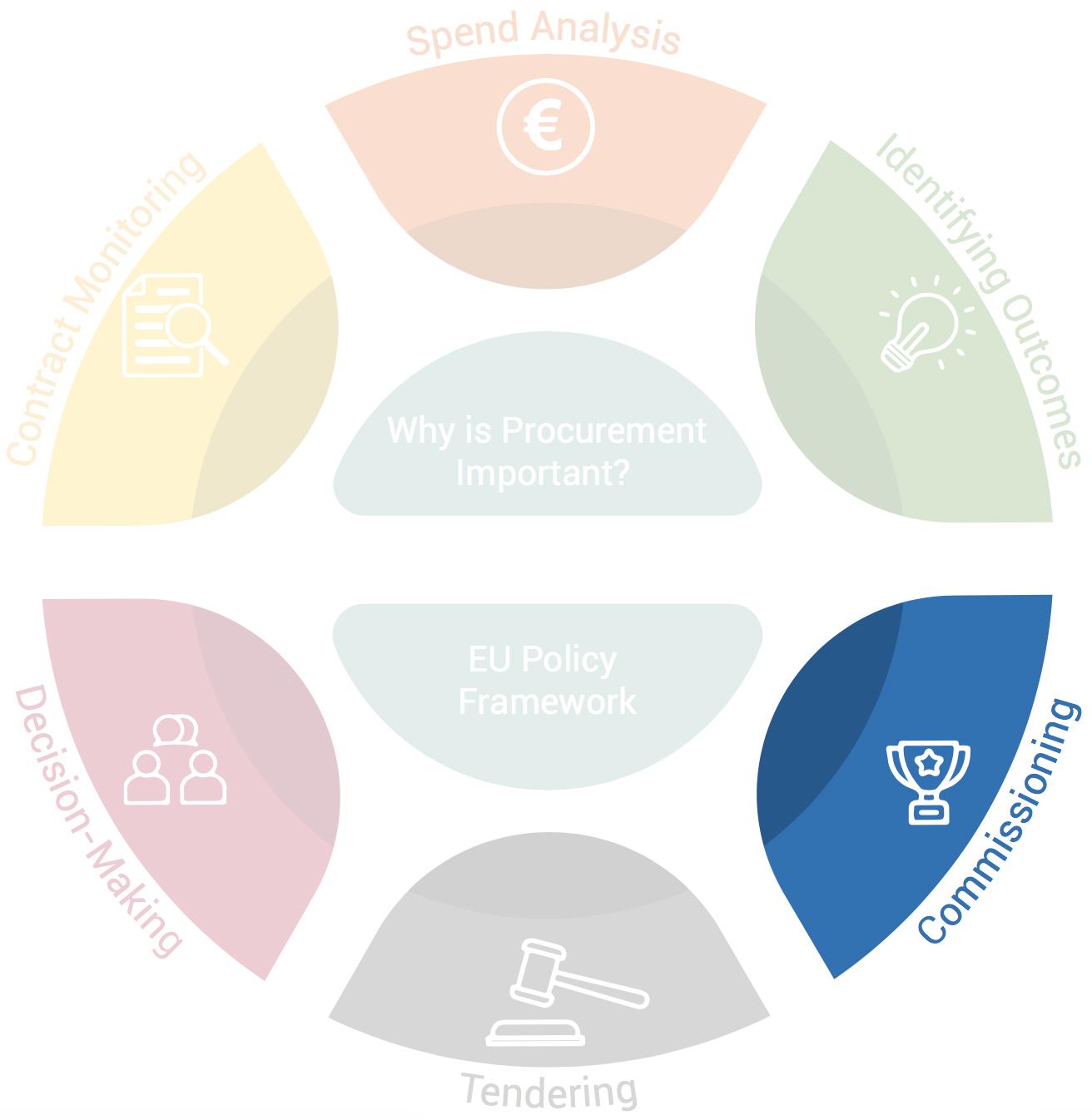 Now it's time to embed your desired outcomes into the process of procurement.
Commissioning is the third step of the procurement cycle.
What role do commissioners play in designing goods and services? How are different outcomes relevant for different types of goods, services and works? Matthew answers these questions and more in this video:

 
Looking to see how commissioning is translated into practice? Have a look at how the City of Koszalin (PL) uses its public spend, the impact on the local economy, and the developments it is undergoing to improve the degree of participation of Small and Medium Entreprises (SME's) within public procurement.
Dive Deeper
Refer to Making Spend Matter's FAQ on:
Read articles: