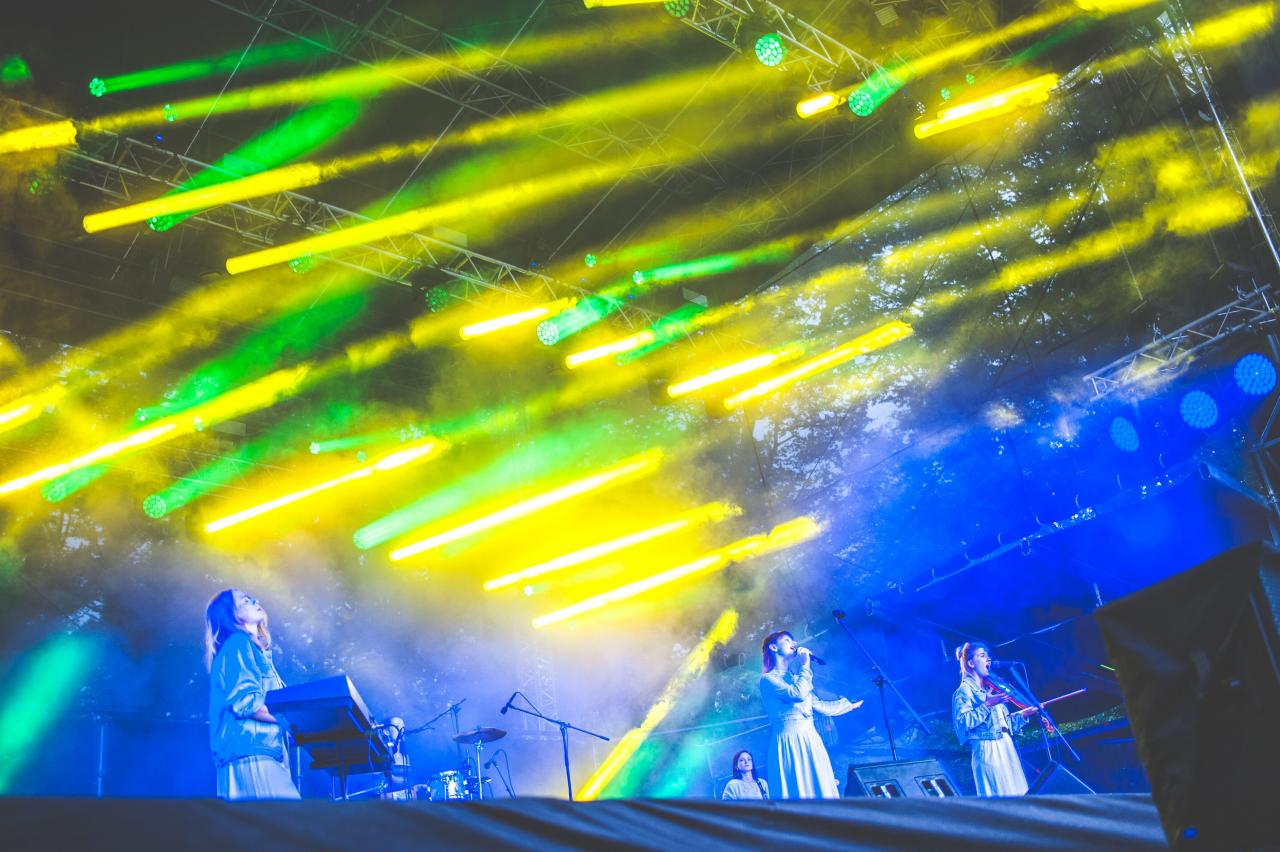 How an URBACT project in Světlo Valmez (CZ) became an international event.
When its beta version was tested as part of an URBACT project in 2017, few could have predicted how popular the Světlo Valmez light festival would become. In just two years this gathering for the local community has grown into a major international event, says Jamie Mackay.
Valašské Meziříčí (CZ), known colloquially by residents as Valmez, is a small town of 22,000 inhabitants in the south east of Czechia. Well-known as a centre for chemical production and manufacturing, as well as its strong retail sector, Valmez is home to a vibrant community that prides itself on balancing modern ambitions with a strong sense of tradition.
Back in 2015 the town took part in URBACT's City Centre Doctor network, the aim of which was to help local governments make better use of their CBDs, protecting them amongst other things from competition from out of town shopping centres. As part of the network, the local council invested in new public services, improved parking facilities, cleaned-up the riverbanks and beautified the old town with trees and green spaces.
The greatest success, though, was a new-fangled events programme which has so-far included everything from a farmer's market to a beach volleyball tournament.
"URBACT helped us to organise, but it also opened our minds to new ideas" confirms Václav Valčík, a project manager at the municipality. Of all the actions, though, the Světlo Valmez light festival is undeniably that which has most vindicated the town hall's collaborative approach.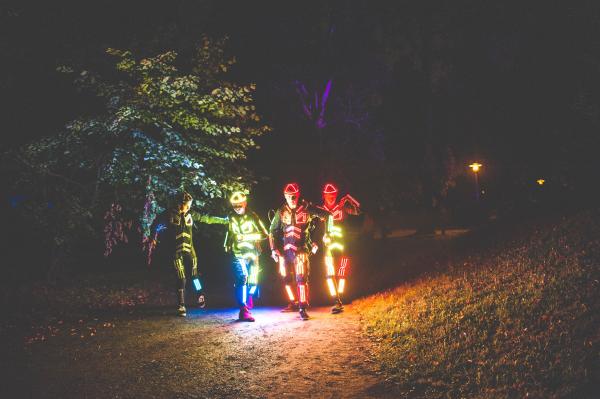 The idea itself was the brainchild of a local entrepreneur called Pavel Röder. "I used to work in 3D graphics back in the day. I had a creative studio and I always wanted to do video mapping in this town which I feel quite patriotic towards," Mr. Röder tells me, "I noticed that light festivals were working really well around the world in big cities, I've seen them in New York, Montreal and Singapore for example. So I thought why not try to do the same in a Valmez, where people are so kind-hearted?" 
A small-scale global event
The first edition of the light festival ran in September 2017 with a total budget of EUR 40,000, half of which was provided by the municipality and the rest by local sponsors. The activities were small-scale at first, mainly focused on video projections onto historical buildings, accompanied by musical performances. What the organisers wanted to emphasise, though, was interactivity. "There are lots of festivals around and about, and most of the time they don't offer much in the way of participation," says Mr Röder, "It's just one directional, you come and you watch some bands and then you go. We wanted people to be able to create things, to make and play with images."
One of the more ambitious experiments was targeted at the local kindergarten. Ahead of the first festival, the organising team invited local kids to draw pictures that were to be incorporated into one of the exhibitions. In total the team collected 1,700 drawings that were then projected onto an old building in the town centre, transforming it into a 4-year old's fantasy castle. "It gave me real energy to see how these kids responded," says Röder, "they were so amazed to see their designs up there like that". The initiative also helped bolster numbers. Thanks in part to the attendance of the children's friends and family, the festival easily broke its target and attracted over 7,000 people.
This in itself was an impressive enough feat for such a small community. The scale of expansion, though, was to prove even more inspiring. For the September 2018 edition, Mr Röder and his team raised the bar once again. Despite the fact that funding from the municipality was reduced to 30% this time around, the reputation of the event enabled the organisers to gather resources from a more diverse range of sources. The Zlín region and the Visegrad Foundation, for example, were both sufficiently impressed by the first edition that they provided grants to support the project. Mr Röder's team were also able to broaden their sponsorship base, and successfully gathered larger individual investments ranging between EUR 1,500 and EUR 3,000.
Naturally this had a knock-on effect on the range of activities. In 2018, a seven-minute light show was projected onto the walls of the Žerotín Castle while the town's iconic Granary Chapel was home to an interactive laser show which saw light beams responding, through algorithms, to live music. Between sessions participants were even given the opportunity to explore new virtual and augmented reality technologies. "The first year was mostly confined to the town centre. We had eleven installations and concerts were for free in the main square. The next year we expanded into larger area in the suburbs too and had over fifteen exhibition spaces. Around 25,000 people came in that one night alone," explains Mr Röder.
Thanks to this enormous, unexpected turnout, the organisers were awarded a third-place prize in the 'low budget, non-profit' category of the prestigious EuBea – European Best Event Awards 2018. Judges from around the globe described Valmez as "ranking alongside the world's metropolises such as Berlin, Paris or New York with this city-style event".
Mr Röder's dream of a small-scale global festival, of the highest, cutting edge standard, appeared to have come true.
The cost of success
Fame, though, was to bring its own challenges. In fact, popularity has turned out to be a double-edged sword for the festival's funding model. Now that the event has been deemed a commercial success, public money accounts for just 15% of the budget. Mr Röder and his team are therefore turning to new methods to cover the increasing costs. The tickets now come with a symbolic fee and the organisers are also increasingly reaching out to local businesses to offer free services such as transportation rather than just monetary contributions. 
While the financial strategy is in flux, the festival's reputation continues to grow and, by all accounts, has further scope to do so. For the latest 2019 edition, the organisers decided to extend the festival to cover two full days while the line-up was filled with higher profile individuals. Renowned Boston (USA) based programmers and artists, Andrew and Alyssa Ringler, were invited to show-off their expertise in interactive design. Their works were displayed on one of the town's apartment blocks. Tata Bojs, one of Czechia's most important pop-rock groups, also featured on the bill, as did original installations created by one of the band members, Milan Cais.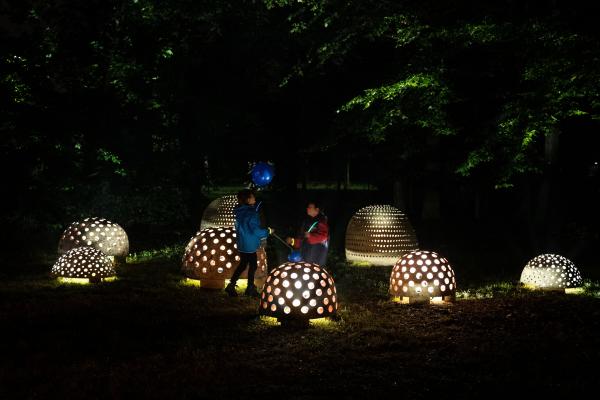 The Světlo Valmez light festival is no longer just an event. Since its inception within the URBACT framework it has grown to transform the face of the town itself. "Thanks to the high participation of people from across Czech Republic and also people from abroad we've seen an increase in tourism over the past three years," says Mr Valčík, "suddenly, our city has become known across Europe".
The University of Prague (CZ) is still working on a full analysis of the economic consequences for the region as a whole. What is certain, though, is that with as many as 40,000 people attending the most recent edition, and an expanded number of installations, Světlo Valmez has come from nowhere to become the largest, and most important, light festival in the Czech Republic.
As the organisers prepare for the future spirits are high. Mr Röder, in particular, is full of optimism, "All of us at the creative team but also the organisational team have had a lot of fun and the festival has also been really well received by the public" he tells me, "We want to aim big. I mean look at Burning Man, that's also in the middle of nowhere, in the desert. That's pretty inspirational. Who knows if this festival will happen in Valmez in the future, or in a larger area. Whatever happens, though, we definitely want to carry on."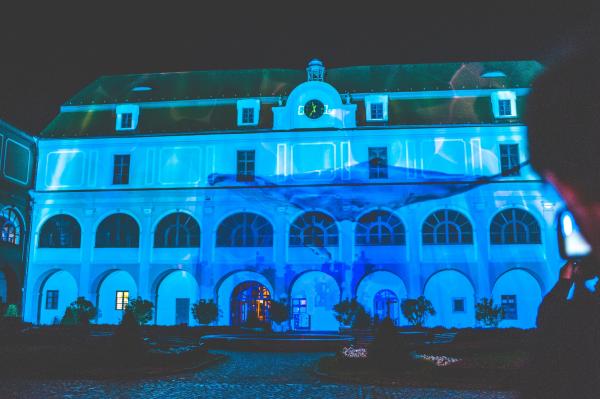 More on URBACT and EU funding: https://urbact.eu/tags/eu-funding