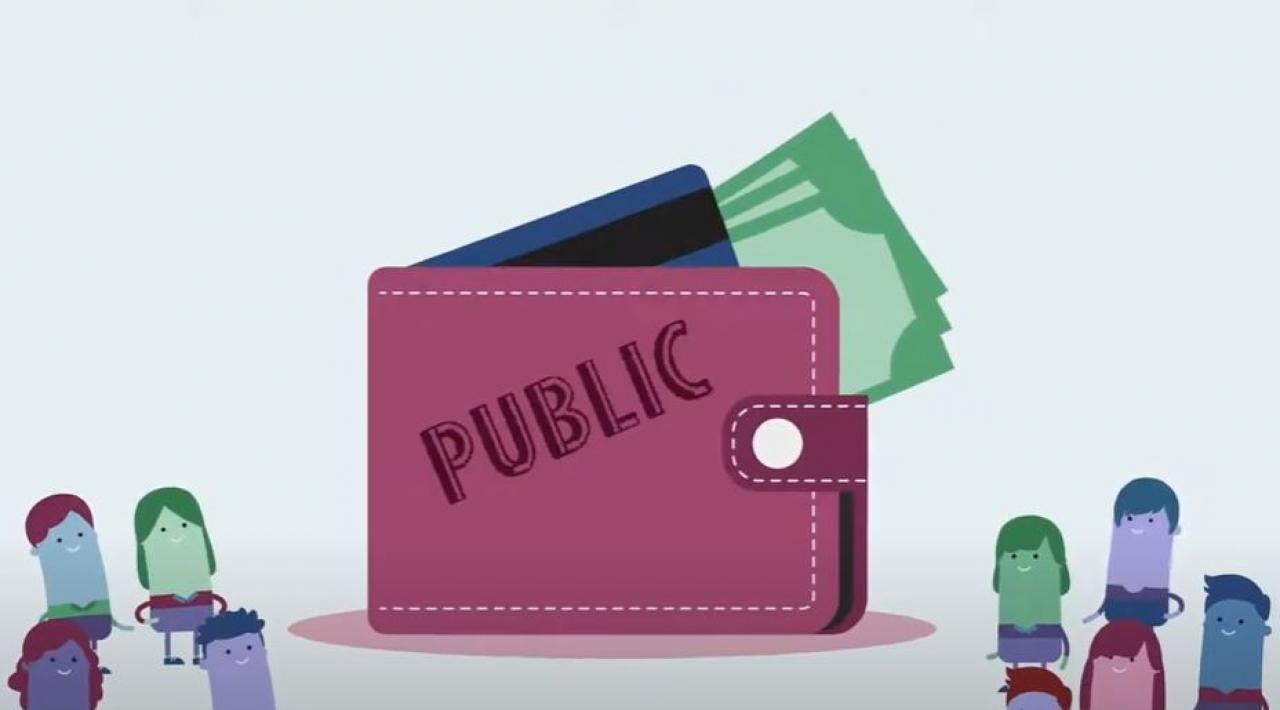 It's never too late to access and use the information provided in URBACT's online course.
Since 2015, URBACT has been at the forefront of supporting cities in using public procurement as a strategic tool to tackle their social, economic and environmental challenges.
In his recent article on URBACT and Public Procurement, URBACT expert Matthew Baqueriza-Jackson notes that the perception of public procurement is changing, "from something… shrouded in bureaucracy and challenges, to something which is integral to 'integrated urban development' and exciting".
The recent URBACT Online Course on Strategic Procurement confirmed that there is a growing community eager to learn from each other on how to apply procurement more strategically in cities. URBACT is committed to supporting this community in collaboration with the European Commission, EU Urban Agenda Partnership on Innovative & Responsible Public Procurement, EUROCITIES and many more players!
What happened in March 2021?
The first 'learning cycle' of URBACT's online course was a great success! It ran over a three-week period and was followed by more than 600 registered participants from over 40 countries and 150 cities across the world!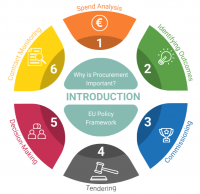 The course comprises seven modules covering the whole procurement process from recognising why procurement is important and analysing your city's spending… to deciding contracts and monitoring those that have been awarded.
Every week, new modules were released on the URBACT Toolbox – allowing participants to learn about each step of the procurement cycle based on city case studies.
All training is provided through short videos presented by co-trainers Matthew Baqueriza-Jackson – URBACT Expert of PROCURE (2016-2018) and Making Spend Matter (2018-2021) networks – and Valentina Schippers-Opejko – Coordinator of the EU Urban Agenda Partnership on Innovative and Responsible Public Procurement.  The videos are supported by resources for further knowledge and guidance.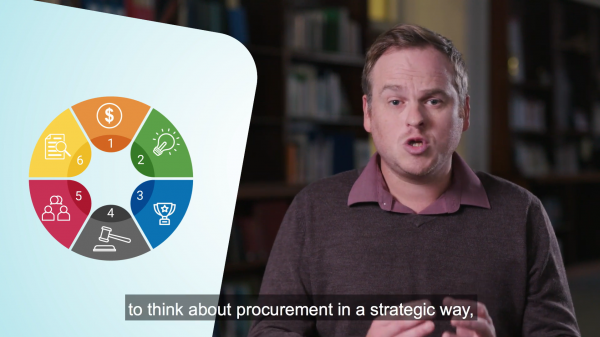 Matthew explaining the Importance of Procurement and the structure of the course in Module 1
As part of this first learning cycle, the modules were supported by weekly live events. While the modules remain accessible to everyone at all times, these live events provided participants a moment to network, meet their trainers and discuss the learning outcomes. More than 150 people from over 30 countries and 70 cities took part in the live events!
URBACT pushing the debate on public procurement
One week after the launch of the online course, URBACT organised the first live event in collaboration with the EU Urban Agenda Partnership on Innovative & Responsible Procurement. This event invited speakers from EUROCITIES and the European Commission for a panel discussion on the different dimensions of the EU policy framework.
Speakers emphasised some of the key messages of the course. For example, the "importance of having a different vision of public procurement and using it as a lever to develop a better quality of services to our citizens," was mentioned by Ivo Locatelli, from DG GROW, European Commission.
Ieva Cerniute, from DG REGIO, added that "around 50% of the EU cohesion policy is channelled through public procurement" and highlighted the work of the Commission in "promoting a strategic way of using public procurement in the cohesion policy while investing in EU funds".
Anja Katalin de Cunto, coordinator of the Big Buyers Initiative at EUROCITIES, insisted on how important it is to "continue working and collaborating with the market not only with big suppliers, but also the local suppliers because the dialogue has to be in both directions".
While there are no plans to update the current EU Directives on public procurement, speakers agreed that there is room for improvement within the current framework. Investing in capacity-building for public buyers to maximise existing possibilities, for example, was said to be a priority.
The speakers also indicated that food procurement is another critical area for improvement to allow cities to buy more locally and use procurement as a lever towards developing local food systems. This can help protect citizens' health, the environment and support the local economy – closely aligning with the work of URBACT's Transfer Network Bio-Canteens and URBACT's wider influencing efforts leading to COP 26.
Finally, Matthew announced that URBACT is currently researching on the impact that public procurement has on women. Building on the great collaborations developed in the framework of Gender Equal Cities and the momentum of this online course, URBACT is organising a thought-provoking session on ethical and gender-responsive procurement at the 4th URBACT City Festival, taking place online on 15-17 June 2021.
What did participants think of URBACT's first learning cycle on strategic procurement?
The feedback on the course was overwhelmingly positive! Participants praised both the content of the course and the structure of the learning cycle. More than 95% of the participants felt that they could put what they learned on strategic procurement into practice within their city and would recommend the course to others. Participant feedback included the following quotes:
"The URBACT Online Course on Strategic Procurement is a great learning [resource]. I found it a great opportunity to learn and update my knowledge... I enjoyed the course from the beginning till the end..."
"I liked the possibility to watch courses when it suited me… [Since] there was a possibility to watch them when you wanted, that was really helpful in times when there are a lot of online meetings to schedule."
What is also striking is the diversity of the participants, including not only urban practitioners looking to undertake strategic methods in their procurement processes, but consultants, researchers and students engaged in the topic. Interestingly enough, while numerous URBACT beneficiaries took part in the course, most registered participants were not previously involved in the URBACT programme, either as experts or as city partners. URBACT will continue to facilitate learning exchanges among this community to keep the course content alive.
Wish you've had the chance to join?
The first learning cycle may have ended, but the opportunities to benefit from the wealth of URBACT knowledge on strategic procurement are far from over.
All seven modules of the online course are available at the click of a button at any time. Just visit the URBACT Knowledge Hub page on Strategic Procurement to find out more.
Interested in further expanding your knowledge on public procurement? Sign up for the session on Ethical and Gender-Sensitive Procurement at the 4th URBACT City Festival, taking place online 15-17 June 2021. Make sure to save the date already and click here to register!
Don't miss out on these opportunities to build your capacity on the topic of strategic public procurement – an ever-more-important lever to drive positive change within cities and communities. We hope to see you online soon!

Nouhaila Bouhout is a Communications Officer at the URBACT Secretariat. One of her main projects is designing and implementing the digital communication strategy of the URBACT Online Course on Strategic Procurement.