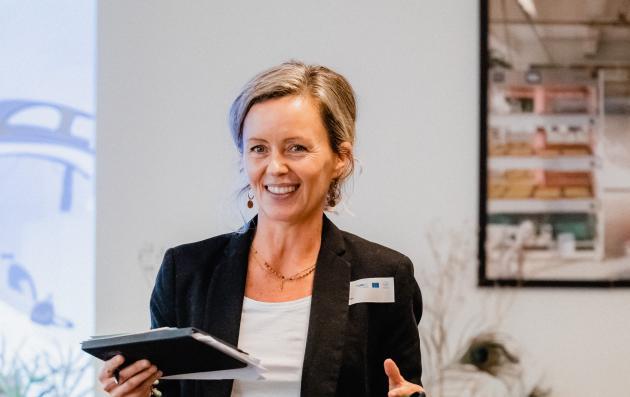 Availability :
Available for Lead Expert role and Ad-hoc expertise missions
Validated Expert info
Expert can perform the Lead expert role and Ad hoc expertise missions at network and programme level in relation to:
The design and delivery of (transnational) exchange and learning activities
 
Thematic expertise:
> Circular Economy
> Finance and Resources
> Strategic Urban Planning
> Local Economy
> Social Innovation
 
Methods and tools for integrated and participatory approaches:
> Integrated and participatory design of strategies
> Securing funding and resourcing
Summary
Eileen Crowley (MA Town & Country Planning, BA European Development Studies & Spanish) is an urban planner & project designer. Her work focusses on identifying, developing and converting opportunities for urban and regional development solutions into funded projects. She is an experienced expert evaluator for the European Commission and a senior expert with DG Regio. Having spent over 20 years working in a transnational capacity with local and regional government, academia and in research management, she founded Ascent Consulting in 2018. She specialises in supporting cities with project development and financing, co-creation techniques and participative urban innovation and transformation. 
Eileen was Lead Expert for the Resourceful Cities Action Planning Network (2019-2022) and provided ad hoc support to the Gendered Landscape & Cities4CSR Action Planning Networks. A familiar face in URBACT, she supported the co-design and delivery of the first-ever online URBACT university in 2020, participated in a fireside chat on innovative governance models during the e-university 2022 and facilitated a session on Integration in Action during the 2022 City Festival in Paris. 
In 2023 she was the key expert responsible for supporting the incubation of New European Bauhaus projects in 9 European Cities with a focus on funding & financing and supporting business model development. She is also a validated expert with the European Urban Initiative where she supports the evaluation of City to City Exchanges. She is a regular evaluator of projects and proposals under Horizon Europe, ERASMUS+, AMIF, EIT calls and more.