Stina Heikkilä
France

English, Swedish, French, Italian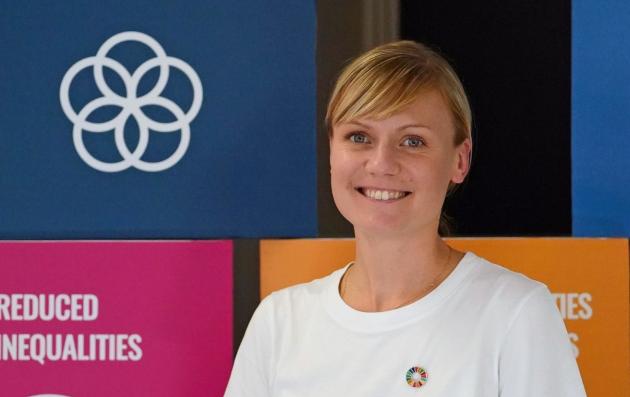 Availability :
Available for Lead Expert role and Ad-hoc expertise missions
Validated Expert info
Expert can perform the Lead expert role and Ad hoc expertise missions at network and programme level in relation to:
The design and delivery of (transnational) exchange and learning activities
Thematic expertise:
> Strategic urban planning 
> Participatory Governance
> Knowledge Economy
Methods and tools for integrated and participatory approaches:
> Integrated and participatory design of strategies
> Monitoring and evaluation for effective implementation
Summary
I am an open-minded and curiosity-driven professional with a strong passion for sustainable development and collaboration. I believe that by working with values of empathy, mutual respect, encouragement and trust, groups or networks of people can achieve great things together. My academic background is in Land Economy (BA) and Sustainable Territorial Development (MA), and I tend to bring a socio-economic and policy perspective to the table. I have worked with organisations like the UN Food and Agriculture Organisation (FAO) in Rome, UNICEF in Cambodia, OECD in Paris, and I have been managing parts of EU projects under the Horizon 2020, Erasmus+ and URBACT programmes. I have also worked with several grassroots organisations and SMEs, mainly focussing on topics of social and digital innovation, corporate social responsibility, and the sharing economy.          
In the last five years, have developed a wealth of knowledge and practical tools regarding how cities and regions can "localise" the UN Sustainable Development Goals (SDGs), hence tackling sustainable development holistically. I currently continue this perspective in a new focus area: governance for sustainability in cities. As Lead Expert for URBACT III, I worked for the largest ever URBACT network - Global Goals for Cities - where 19 EU cities were engaged in the development of integrated action plans to deliver on the SDGs, from identifying the most pressing priorities, challenges and opportunities related to sustainable urban development on local level, to co-creating actions together with stakeholders and selecting performance indicators. The results are summarised in the Global Goals for Cities Learning Kit and the URBACT Knowledge Hub on Localising the 2030 Agenda, which I supported the URBACT Secretariat creating based on many of the examples in the Learning Kit. 
If any of this sounds like it could be useful or interesting for you, please get in touch! I am always keen to explore new collaborations and exchanges.