Browse the URBACT Transfer Networks' latest publications to inspire you during the summer!
1. BioCanteens' ingredients revealed
BioCanteens is about ensuring the distribution of sustainable school meals in cities as a key lever towards the development of an integrated local agri-food approach, protecting both citizens' health and the environment. This booklet not only dissects all the elements of the transfer, with inspiring case studies, it also has a great chapter on the methodology, with some very creative tools for stakeholder engagement and good practice transfer.

2. The Power of Civic Eco-systems
Based on the experience of ACTive NGOs, this book explores methods and practices of building stronger local civic ecosystems around community spaces. It collects inspiring practices, ranging from municipal policies to citizen initiatives, explores mechanisms of stakeholder mapping and ecosystems, and more. We also liked the easy-to-carry format, perfect for the beach!
Playful Paradigm's handbook gathers resources, analysis and stories to help cities include play and gamification in their local urban development. This includes illustrated guides with all the steps needed to start a LudoBus, a Toy Library, and promote playful activities in schools. A timely read before going back to school!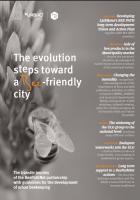 4. Enriching the urban jungle with bees
This practical guide to urban beekeeping is built on the experience of BeePathNeth. All the aspects of the transfer are explained – from biodiversity, education, tourism to production to bee products. The interviews in the last part of the book also reveal some of the backstage secrets of the transfer process…
5. Volunteers connecting cities
This guide concentrates all the experience and knowledge gathered during Volunteering Cities' transfer journey. The must-have for cities willing to change their governance model and involve volunteers in policymaking and action!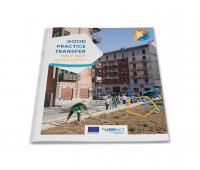 6. Good Practice Transfer: Why not in my City?
If you don't know where to start with Transfer Networks, this publication is the best place to start! Its positive stories from 23 cities that transferred and adapted urban good practices to their local contexts. All stories are organised according to the three dimensions of the New Leipzig Charter — 'Green', Just' and 'Productive' cities.
This article is part of a series to accompany you during your summer. You can also check URBACT's recommendations for podcasts and websites.