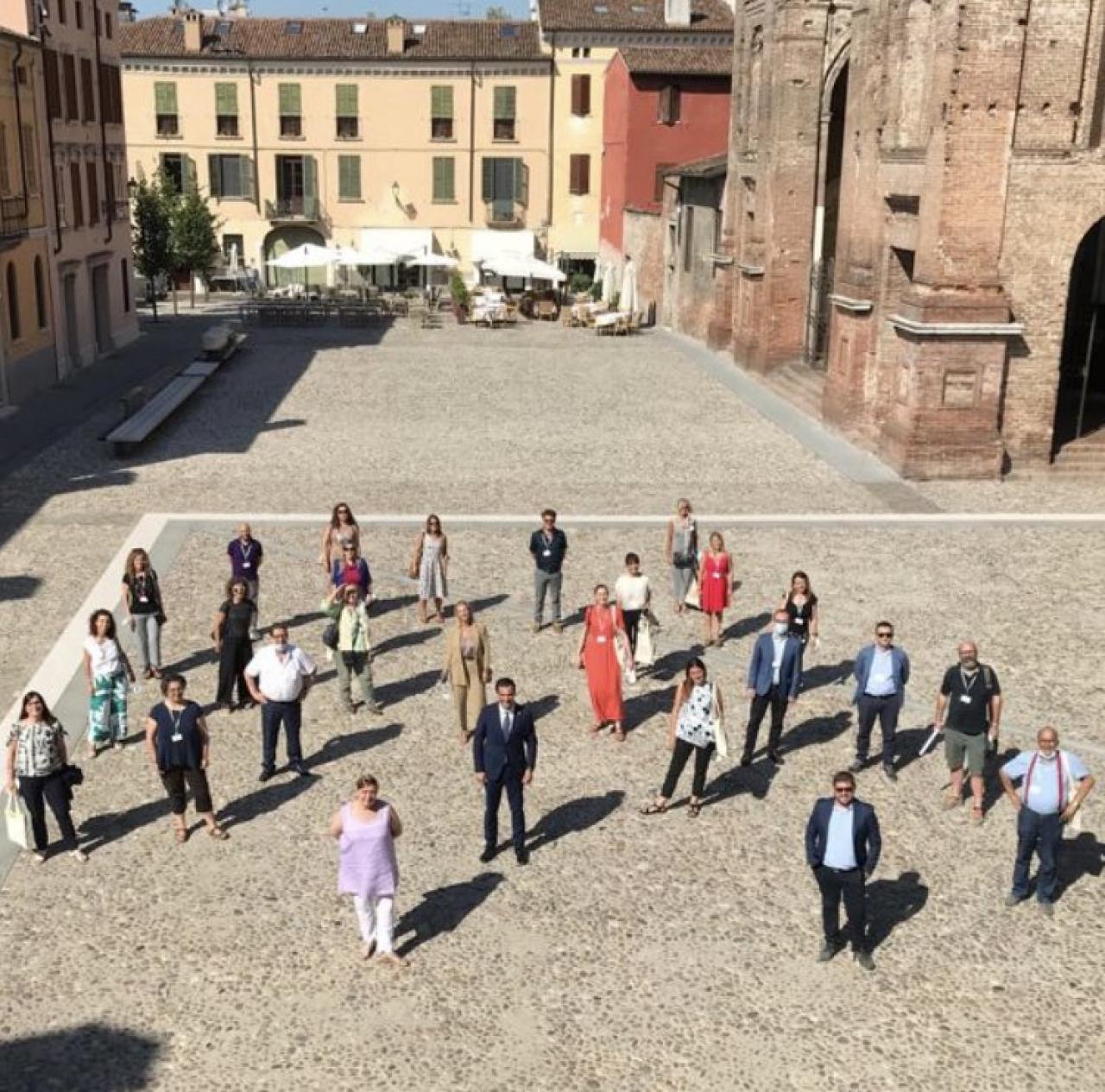 URBACT has just launched 5 National Practice Transfer initiatives to test the transfer of good practices in cities of the same country.
What is a National Practice Transfer Initiative?
A National Practice Transfer Initiative aims to transfer a good practice adapted by a city involved in an URBACT transfer network to 5 -7 non-URBACT III cities, at national level and in national languages.
The 5 initiatives, as seen below, are managed by National URBACT Points from Czech Republic and Slovakia, Estonia, Ireland, Italy and Slovenia, who have identified 5 URBACT cities (Brno, Tallinn, Cork, Mantova, Idrija) willing to transfer their good practices to other cities of their country.
This concept acknowledges the potential of the practice that was transferred or adapted by the five above-mentioned cities and empowers them to pass on their (adapted) good practice to other cities of their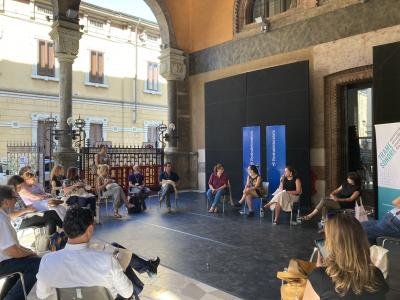 countries.
From June 2021 to December 2022, all participating cities with the help of the National URBACT Points and URBACT experts will meet online and in-person to examine how they can transfer the practice, will create a local group of stakeholders (URBACT Local Group) to co-produce a transfer plan, and implement actions related to the practice. Each initiative is accompanied by at least one URBACT expert in terms of methodological and thematic approach. While the initiatives end in December 2022, actions at local level are expected to continue beyond 2022.
With an envelope of EUR 111 000 per initiative managed by National URBACT Points, participating cities are not burdened by any administrative or financial costs  when it comes to meetings, support, trainings and guidance by URBACT experts and the URBACT Secretariat.
The 5 national practice transfer initiatives
| | | | |
| --- | --- | --- | --- |
| Country | Transfer city | URBACT network | Practice |
| Czech Republic and Slovakia | Brno | | Involving students from socially excluded areas, incl. Roma, in music education as one of the tools for social change |
| Estonia | Tallinn | | Creating a holistic learning environment for students with the participation of NGOs, entrepreneurs, and other local actors (a so-called Educational Innovation Network) |
| Ireland | Cork | | Introducing opportunities for play throughout the city for social, environmental and economic benefits |
| Italy | Mantova | | Engaging and training arts and cultural sectors to contribute to the fight against climate change |
| Slovenia | Idrija | | Establishing an NGO platform to connect citizens in need with different initiatives and services |
Why go national?
These initiatives try to respond to different stakes:
Lack of resources at local level to participate in EU programmes like URBACT: these initiatives reach (very) small and medium-sized cities that have not had so far the capacity or resources (staff, English-speaking coordinators, project management skills, etc) to participate in URBACT networks. The predominance of towns and small-sized cities is clear when looking at the table of participating cities below. Out of the 32 cities involved in the five initiatives, 21 (or 65% of them) are towns counting less than 50 000 inhabitants, 8 (or 25% of them) are small-sized cities (50 000 to 100 000 inhabitants), 2 are medium-sized cities (100 000- 250 000 inhabitants), and only one large-sized city (Ostrava Jih with 284 000 inhabitants).
 
Attract cities that have not yet benefitted from or are not yet familiar with URBACT and increase their confidence and motivation in participating in next calls for URBACT networks.
 
Build the capacities of non URBACT cities in working in a more integrated and participatory way.
 
Legal and cultural framework: in comparison to the URBACT transfer networks, such a transfer/adaptation on national level is likely to be easier to happen thanks to the common legal framework under which the cities operate, as well as the common language (hypothesis to be confirmed following evaluation).
Looking to the future, if these five national initiatives prove successful, the URBACT IV programme can consider the transfer of more/other good practices to more countries.
Participating (non URBACT) cities per country
Country

City

Population

Czech Republic and

Slovakia

Ostrava-Jih

284 982

Plzeň

175 000

Neratovice

16 000

Trenčín

55 725

Banská Bystrica

78 758

Lučenec

28 090

Nitra

77 603

Estonia

Elva

5 669

Kambja

689

Kohila

3 210

Narva

57130

Rae

602

Saue

5 731

Viru-Nigula

327

 

 Ireland

Donegal Town (County Donegal)

2 618

Sligo Town (County Sligo)

19 199

Rush (County Fingal)

9 231

Portlaoise (County Laois)

20 050

Rathdrum (County Wicklow)

1 486

 Italy

Rovereto

40 332

Cuneo

56 072

Ferrara

132 000

Siena

53 772

Avellino

54 561

Corigliano-Rossano

74 896

Sestri Levante

18 512

 

Slovenia

 

Bohinj

5 202

Bovec

1 613

Ormož

12 560

Podlehnik

1 899

Radenci

5 230

Razkrižje

260