The FISHBOWL tool aims at getting maximum participation and perspectives from all participants about a specific topic. It is an interactive and participatory method that supports conversation and debate between multiple participants. The fishbowl tool enables the facilitation of large group dialogue by focusing on a small group discussion in an inner circle while the rest of the group listens and observes from the outer circle. Participants join the inner circle when they want to inout or ask questions and leave the circle once they have contributed enough. This technique can help bring transparency to the decision-making process and increase trust and understanding about complex issues.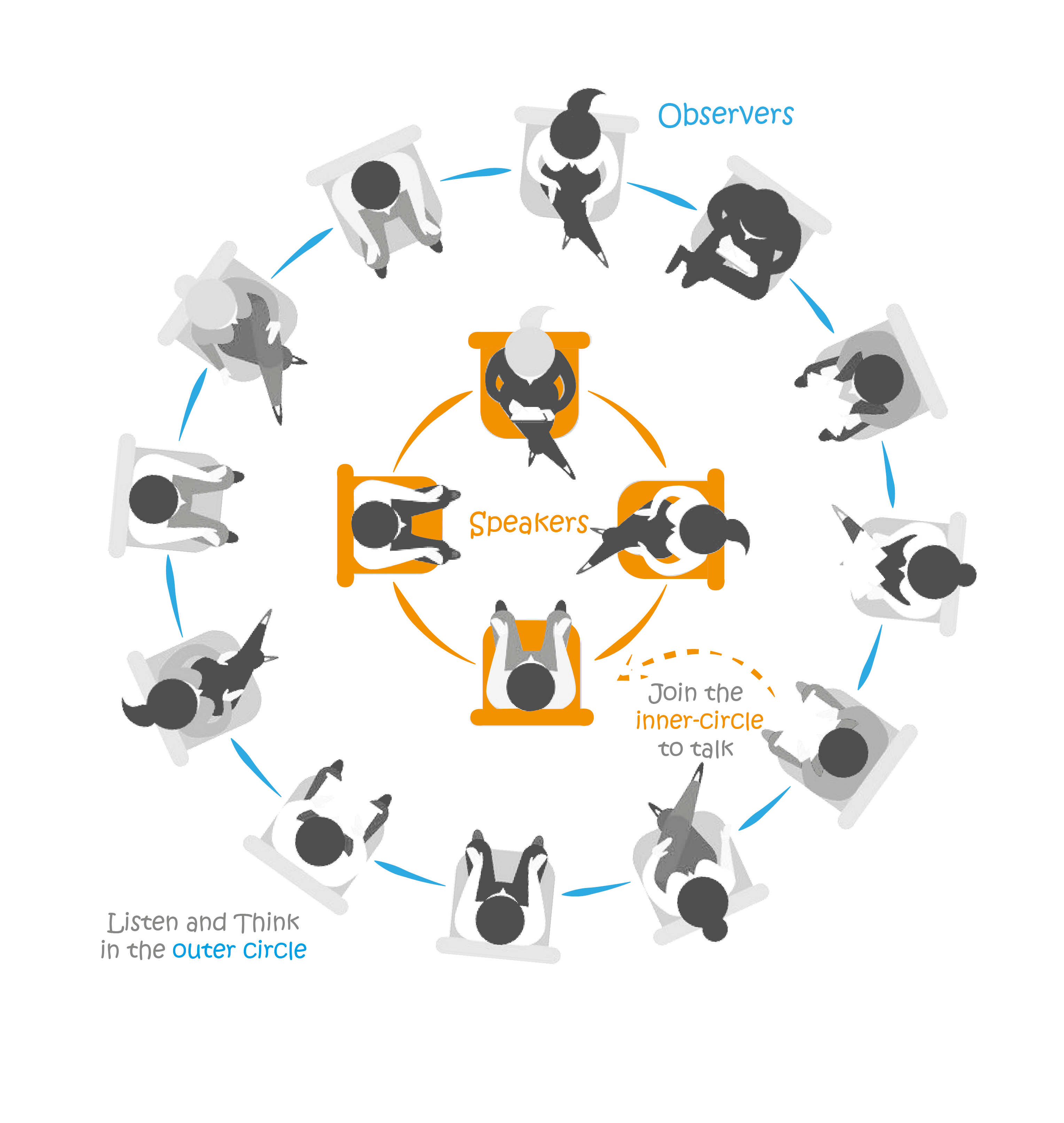 Who is this tool for ?
When should the tool be used?

City practitioner in charge of multi-stakeholder groups willing to have interactive discussions with their stakeholders.

It should be used when organising team, network and transnational meetings with the view to exchange ideas and knowledge.

It can be used as an alternative for traditional debates or panel discussions, as well as to avoid presentations.
Fishbowl organised during the URBACT CityLab#4