The FROM ACTIONS TO IMPACTS GAME is a card game, created by the MAPS URBACT network, that aims at enabling further development of Integrated Action Plans by connecting the general Integrated Action Plans into concrete and more detailed actions, impact and indicators.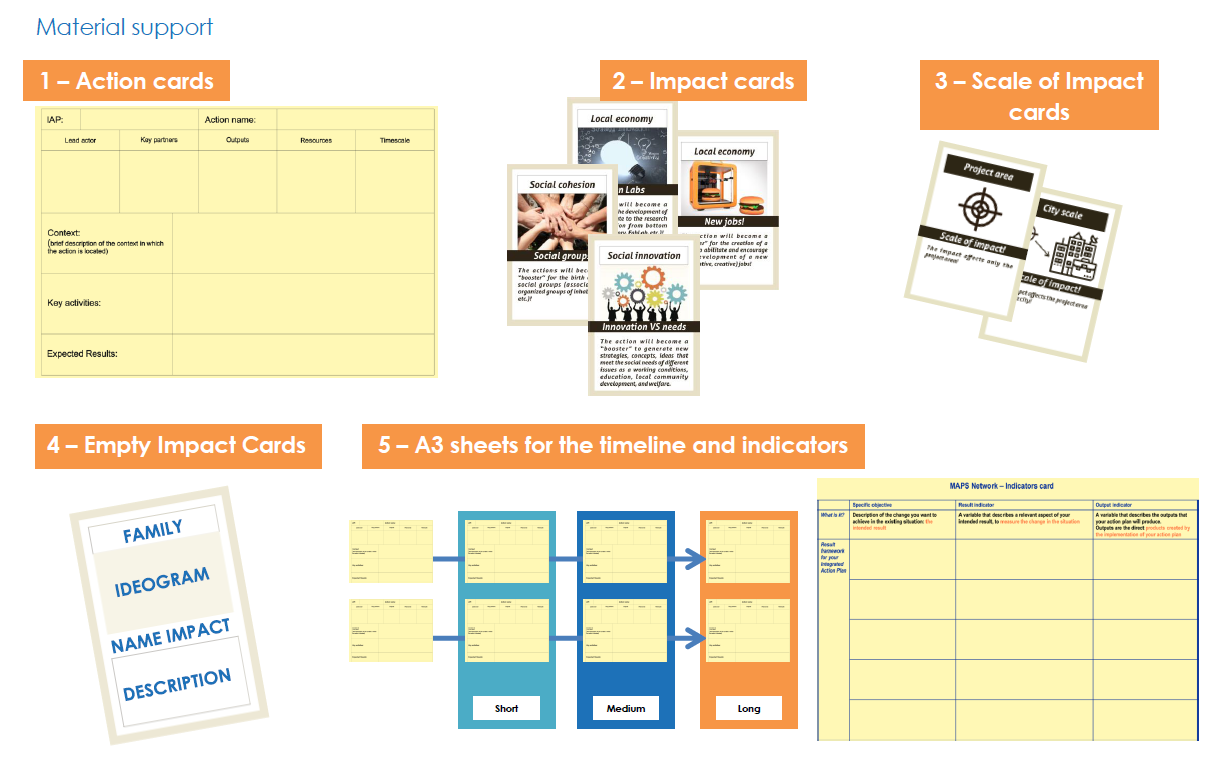 Who is the tool for?

When should the tool be used?

City practitioner in charge of multi-stakeholder groups willing to detail the actions foreseen.

It should be used when organising team or transnational meetings.

It can be used for brainstormings, workshops and for idea & knowledge exchanges.
For a detailed explanation of the tool, see the presentation developed by MAPS network's Lead Expert, Luca Lanzoni.
Looking for some examples?