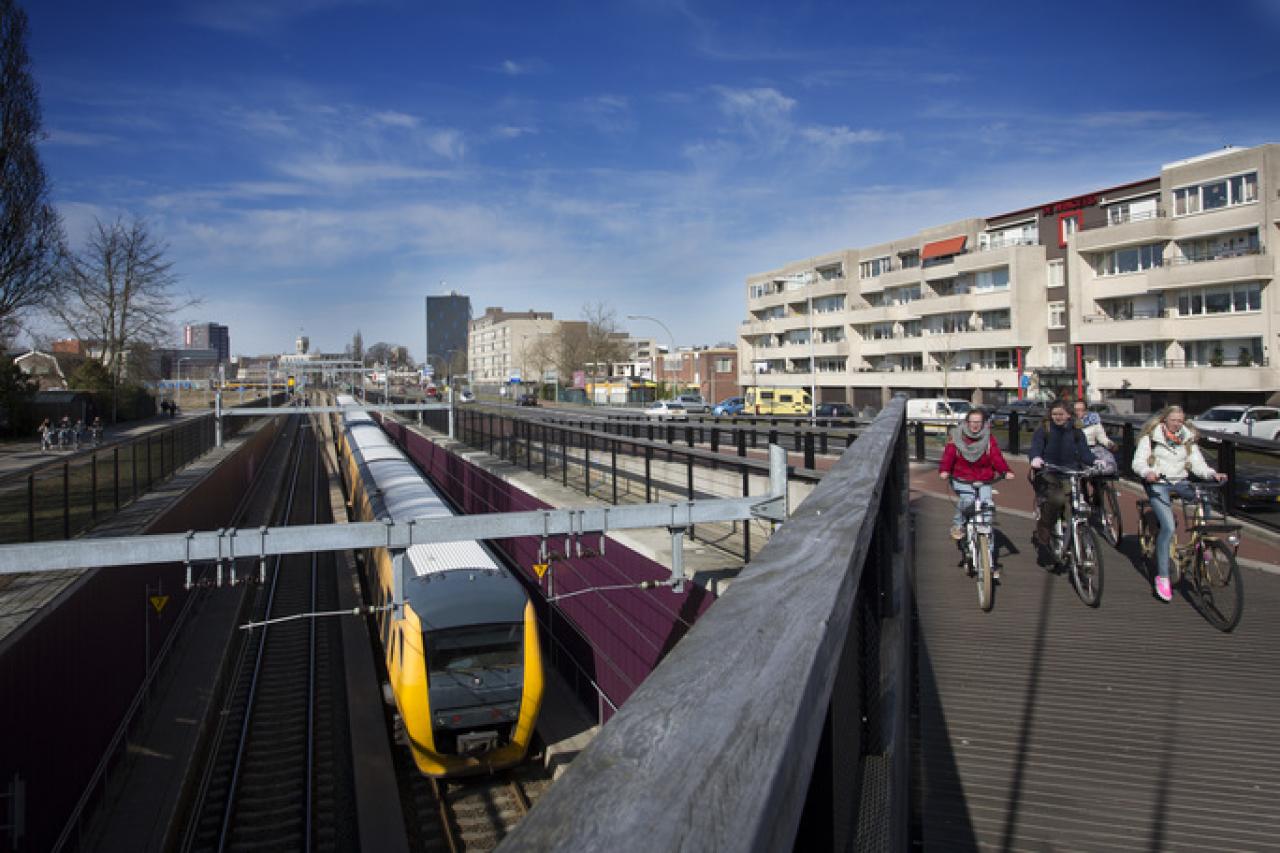 One year on, cities say URBACT leads to more learning and more funding.
Of the 205 cities involved in URBACT sustainable urban development networks in 2018, 99% would recommend the programme to another city.
Why? Improved urban policymaking and capacity building are big reasons, with over 95% of cities adopting an integrated, participatory approach based on their learning from URBACT. Transnational cooperation is another; 62% of cities took up a good practice from another EU city in their local Integrated Action Plan, or "IAP".
"URBACT is considered a valuable, enriching and concrete programme which empowers city stakeholders, changes the way cities work and has a real impact at local level – even in remote areas," says Céline Ethuin, URBACT Project & Finance Officer, who analysed the URBACT III Action Planning Network closure reports. "It's also a gateway to other EU funds and programmes."
To hear about these benefits from the cities themselves, we caught up with Athens (EL), Morne-à-l'Eau (FR), Almelo (NL), and Bologna (IT), all of which completed URBACT networks in 2018.
First some introductions…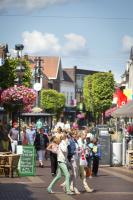 Athens (EL) investigated the reuse of vacant urban spaces during the URBACT REFILL network. Local coordinator Nicholas Karachalis says the city now links temporary use with social challenges such as immigration or youth unemployment, integrating the approach into mainstream local policies. The recent Athens Resilience strategy includes REFILL's outcomes as a priority.
Next stop Morne-à-l'Eau (FR), in the 'ultra-peripheral' Caribbean. This town is using sustainable urban mobility plans defined during the URBACT CityMobilNet network to improve traffic conditions, air quality and social inclusion. Local project coordinator Linda Docan says despite the challenges of distance, Morne-à-l'Eau embraced URBACT, its methods for co-creation, citizen mobilisation and joined-up policy development. Elected officials and agents are increasingly asked to share their CityMobilNet experiences at home and abroad.
Almelo (NL) and Bologna (IT) were both in the URBACT Procure network on harnessing the power of local public spending. As a result, Almelo's local project coordinator Maarten Visscher says his city gained new procurement policy guidelines – and a lasting enthusiasm for increasing local spend by involving regional suppliers. Discovering the 5% local spend rate was "an eye-opener for local politicians". In Bologna, which has a broad URBACT experience, local project manager Marino Cavallo says Procure has brought green and sustainable criteria into the procurement process for local businesses and public administrations.
How about longer term benefits? Are cities adopting and implementing local integrated action plans made under URBACT? Is URBACT a step towards more funding and bigger EU programmes?" The answer: a resounding "Yes"! 
On completing URBACT networks in 2018, more than 80% of cities started implementing the local plans they'd built during the project, with 48% securing at least some financing. URBACT reports show many cities go on to apply to EU programmes such as INTERREG Europe, Horizon 2020, Erasmus Plus, Creative Europe, or Urban Innovative Actions (UIA).
Athens
In Athens, for example, "One of the important next steps already being implemented is a pilot initiative called Polis Square (Polis2) that was partly based on REFILL," says Nicholas. "Its aim was to test the viability and impact of citizen and culture-led city interventions facilitated by the Athens municipality in specific areas and empty shops. One of the funded projects is the Traces of Commerce project at the 'Stoa Emporon' that was already in operation during REFILL, while others, such as the 'Plateia Theatrou' project, were new."
Athens' UIA project Curing the Limbo also draws on URBACT REFILL methodology and involves local stakeholders who met through URBACT. The project promotes social innovation and the temporary use of buildings, empowering stranded refugees who have been granted asylum. The municipality of Athens is also active in projects funded by other programmes such as Interreg and H2020, including the cultural heritage partnership ROCK.
"URBACT has definitely improved participation in other European programmes such as UIA, but was also a very inspiring journey in terms of transnational exchange," Nicholas adds.
Morne-à-l'Eau
Morne-à-l'Eau obtained financial support for its IAP in parallel with its development. So, actions linked to creating nature areas, parking places, and e-mobility benefit from designated "ecological transition" funding. Linda says one IAP objective is to improve people's living environment by encouraging "gentle wandering". Here the main action is to renovate public lighting, co-financed under ERDF 2014-2020 within a large call for projects launched by the Guadeloupe Region managing authority. Other financial partners are the French state, the Guadeloupe region, and electricity operator EDF.
"Taking part in URBACT increased our awareness of other programmes such as Horizon 2020, BEST and LIFE," says Linda. "It's very likely that the work with URBACT and resulting IAP facilitates access to certain funding."
Morne-à-l'Eau will keep using URBACT's methodology in new projects. These include: an atlas of communal biodiversity, sharing and improving knowledge on local biodiversity using participatory science actions; and Mornalo Vélo Soleil, experimenting bike-sharing and developing the territory's bike plan.
Almelo
For Almelo, "URBACT Procure has been really helpful, as it's a framework which we can refer to in applications for EU funding," says Maarten. Recently, Almelo highlighted procurement's ability to unlock local potential in an H2020 call for projects on making cities healthier.
Almelo is seeing a more "integral approach" to new projects, with more awareness of long term effects, and of the power of procurement, especially at strategic, management level. Through their focus on procurement, Almelo also got involved in a large national initiative on conditioned based maintenance of infrastructure, part of their IAP.
"URBACT is a programme we are interested in because it's more about capacity building and policy development, instead of the usual investments subsidies," explains Maarten. "In particular it's valuable because it also stimulates the European awareness of our organisation and employees."
Bologna
As for Bologna, the URBACT Procure network made a "fundamental" contribution to training envisaged in the action plan. For example it enabled dozens of officials from municipalities and public administrations of the Bologna metropolitan area to follow a high-level course by a successful business school. They learned techniques in green procurement and were able to innovate internal organisational processes.
"Thanks to URBACT Procure, the Metropolitan City has been included in a European Union DG Grow pilot group on innovative procurement issues", reports Marino. Bologna will also focus on public procurement and green procurement in a new H2020 project, Belt, on energy labelling, linking in with local and national institutions and businesses.
Another URBACT network that Bologna completed in 2018 was GEN-Y CITY, bringing local government, scientists, businesses and residents together to develop, attract and retain local, young, creative talent. Encouraged by this experience, and the improvements URBACT was bringing to their city, Bologna went on to join a new URBACT Transfer Network, Urban Regeneration Mix, about bringing life back to historical areas – and citizens back to regenerated areas.
Overall, URBACT's working methodology has promoted collaboration and integration between partners to draw on better and better good practices – and provides helpful teamwork procedures, says Marino Cavallo. "Every URBACT project brings new pieces to build the future of our metropolitan area, knowledge that brings benefits especially in the long term."
Has your city seen positive knock-on effects after completing an URBACT network? Share your story with us! Send an e-mail to communication@urbact.eu

For more accounts from cities in URBACT networks read "Cities in Action – Stories of Change".