The STAKEHOLDERS ANALYSIS TABLE aims at identifying the interests and motivations of stakeholders, as well as possible actions to address these various interests. It is interesting to use it once you have mapped the stakeholders ecosystem and as weel as the power and the interest they have in the challenge.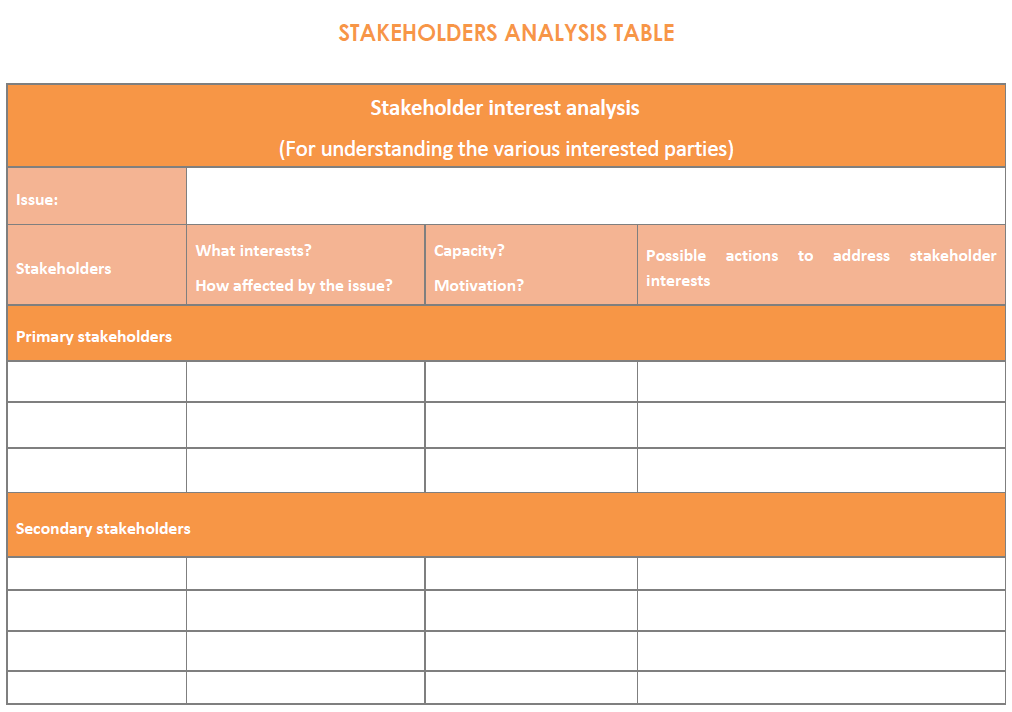 Who is this tool for ?
When should the tool be used?

City practitioner in charge of multi-stakeholder groups – Expert

It should be used at the beginning of the project and can be repeated several times during the project cycle if needed.

It can be used for brainstormings, workshops and for idea knowledge exchanges after a proper mapping of the stakeholders ot be involved.
LOOKING FOR SOME EXAMPLES?
To see an example of a filled-in Stakeholders Analyse Table, click here.
Watch below a video explanation of the tool by Mary Dellenbaugh-Losse.
How to use it online?
This tool can be used during virtual meetings to organise an online collaborative exercise. The Evidence Analysis and improvement table can be uploaded in an online collaborative whiteboard platform (such as Miro, Mural...) or in a Google sheet and participants can then fill in the table thanks to virtual sticky notes.