The Guide on MEASURING PERFORMANCE IN IMPLEMENTATION outlines the steps and issues associated with setting up efficient monitoring sytems, in order to assist practitioners and ensure that the project contributes to the change intended.
Putting in place effective monitoring systems is crucial, when implementing integrated action plans. When effective, monitoring systems allow to learn from experience and make adjustments to achieve final goals. However, when not, they prove to be a major loss of time, and money.
Who is this tool for ?
When should the tool be used?

Any city practitioner in charge of the delivery of an action plan and willing to ensure the collection, processing, analysis and dissemination of information within the group of stakeholders. 

The guide is divided in two parts:

The first one focusing on setting-up efficient indicators;

The second one on putting in place efficient monitoring system.
Have a look at the Measurement Checklist for a quick review of what should be done to maintain measure performance during implementation.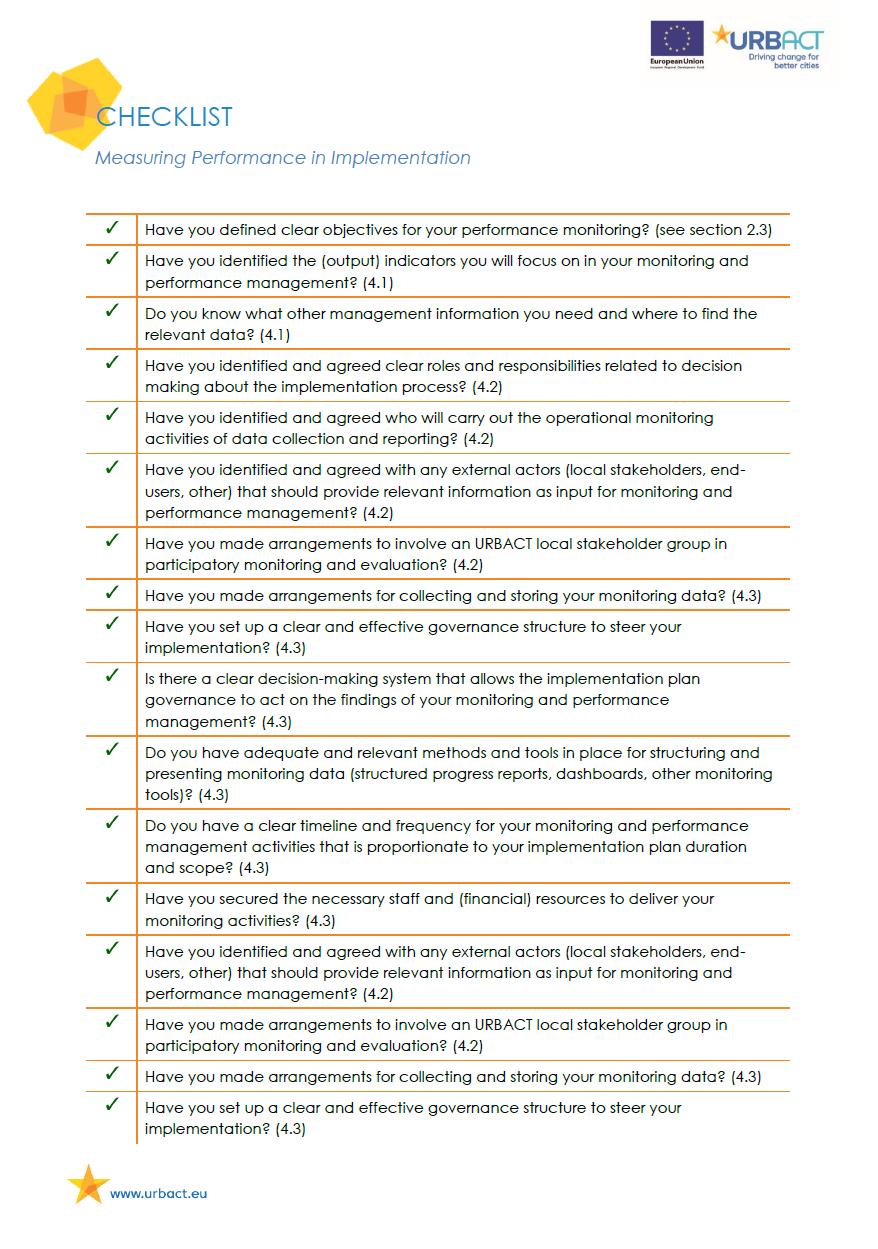 Here are practical examples to illustrate the concepts: