The STAKEHOLDERS ECOSYSTEM MAP tool aims at identifying and mapping stakeholders based on the sector they belong to and on their level of importance.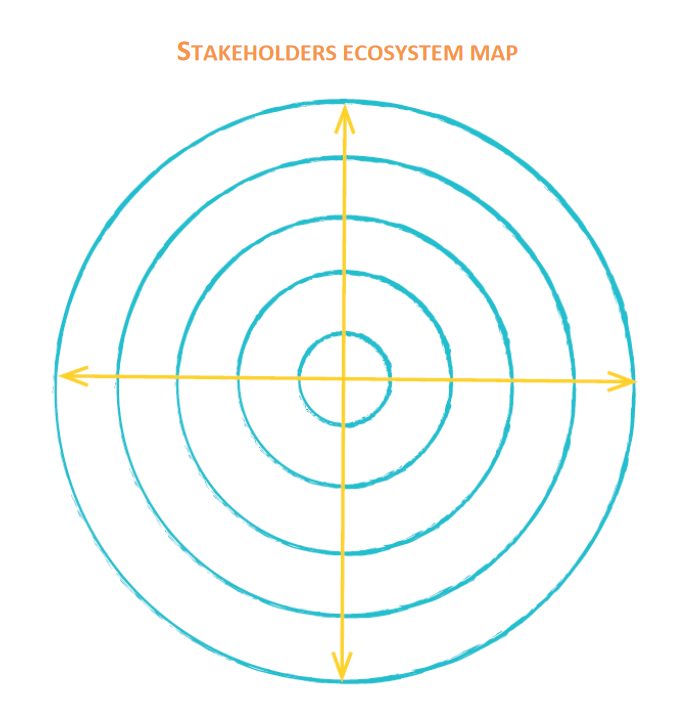 | Who is this tool for ? | When should the tool be used? |
| --- | --- |
| City practitioner in charge of multi-stakeholder groups - Local stakeholder - Expert | It should be used at the beginning of the project and can be repeated several times during the project cycle to adapt the group if needed. |
Watch below a video explanation of the tool by Mary Dellenbaugh-Losse.
How to use it online?
This tool can be used during virtual meetings to organise an online collaborative exercise. The Stakeholders Ecosystem map can be uploaded in an online collaborative whiteboard platform (such as Miro, Mural...) or in a Google sheet and participants can then fill in the map thanks to virtual sticky notes.
See an example of a Miro board created by Ian Graham, Lead Expert for URBACT Digiplace Action Planning Network.