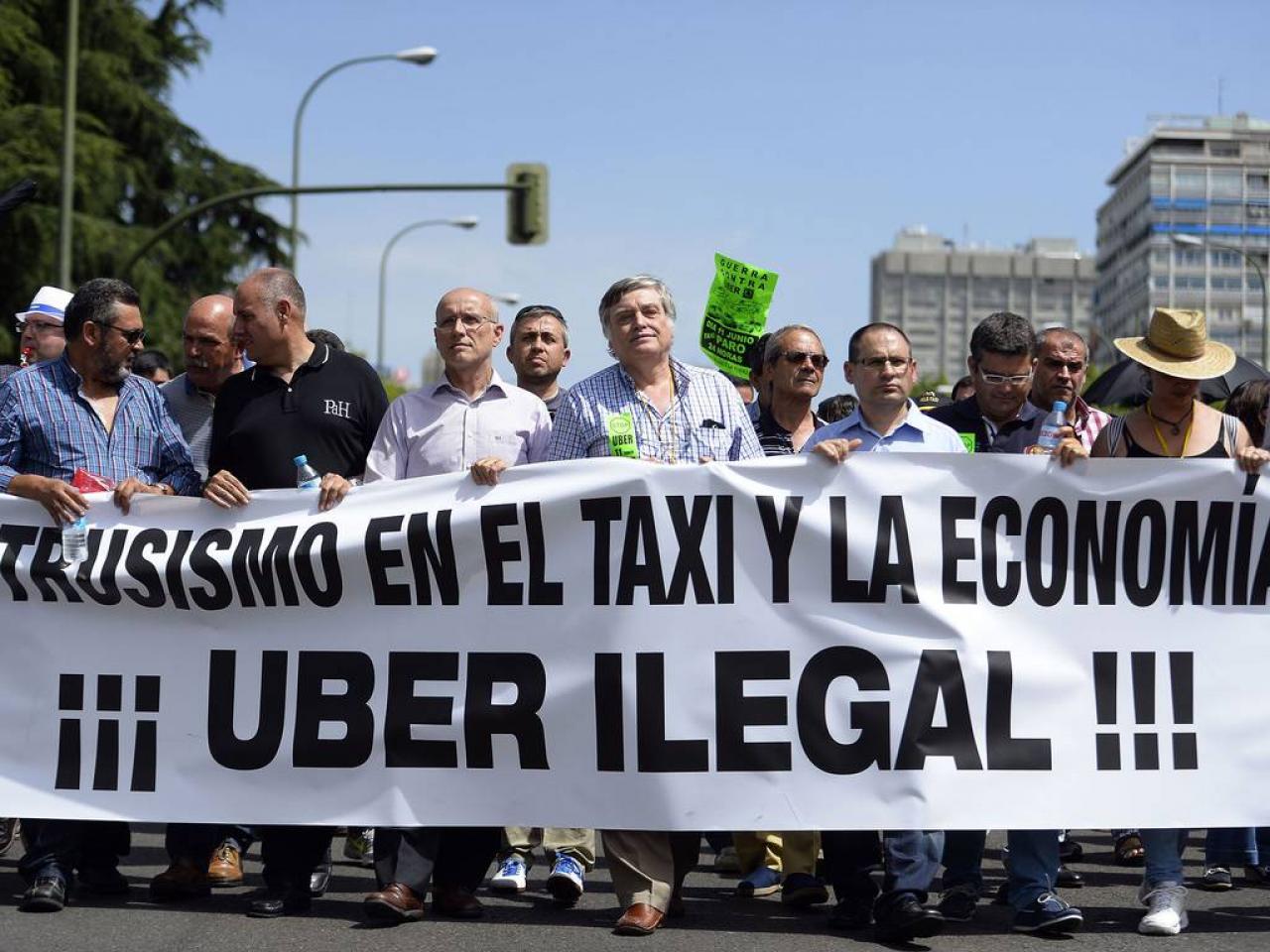 Hands up those of you who have used Uber. Or Airbnb? I thought so. Increasingly, if you ask that question to a group of people, a forest of hands shoots up. When I asked it at a German Marshall Fund event in Bilbao last month, people with their hands down were a small minority.
We were exploring the challenges that the 'Gig Economy' poses for equity and urban governance in the U.S. and Europe. As digital platforms become increasingly common, these new business models are generating new and complex questions for policy makers at all levels of government.
So, what are the principal issues cities face in relation to these developments? How can they strike the right balance between regulation, designed to protect citizens, and innovation, which city authorities are keen to support? What can we learn from the experience of cities so far, and what can Urbact do to support decision makers as they grapple with these wicked issues? That's what we'll be exploring here.
The lure of the digital
From a consumer perspective, these new digital platforms are all about convenience and transparency. Whether it's trying to get from A to B in an unfamiliar city where you don't have the local currency or planning a few days stay in another location, digital tools like Uber and AirBnB can make life much easier. There is no haggling over costs, which are clearly set out. User reviews are built into the process, enabling you to make informed decisions. There is also the security of knowing in advance the name and details of your Uber driver or AirBnB host. 
Digital platforms make much of the fact that their drivers and hosts come from many walks of life. The perception is one of individuals using them to generate additional income, as part of portfolio earning patterns.
In Bilbao I was chatting to a Washington-based senior U.S. Government official. She told me "Last time I got an Uber, I had a driver who's based at the World Bank but who Ubers at night to help cope with his chronic insomnia"
But anecdote suggests that such individuals are in the minority, particularly those behind the wheel of a car or the handlebars of a bike. Certainly in Europe, we have seen a swathe of protest and litigation against Uber in particular, on behalf of drivers who are struggling to get by on low levels of income. The pattern of resistance has included heated – and at times violent – demonstrations in cities like Paris and Brussels, where highly regulated taxi-drivers have sought to limit disruption to a protected and relatively privileged occupational area.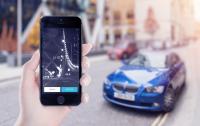 It has also spilled into the law courts on both sides of the Atlantic. Most recently, in a potentially
landmark case
, a UK Employment Tribunal rejected Uber's assertion that it was a technology rather than a transport company. In doing so, the Tribunal dismissed the company's claim that its drivers were self-employed, and ruled that Uber had a duty to ensure employment rights including the Minimum Wage as well as sick pay and holiday entitlement. The judges were scathing in their conclusions about the Uber business model:
"The notion that Uber in London is a mosaic of 30,000 small businesses linked by a common 'platform' is to our minds faintly ridiculous," the judges said. "Drivers do not and cannot negotiate with passengers … They are offered and accept trips strictly on Uber's terms."
Uber, which has an estimated 30,000 drivers in England and Wales, is currently appealing against the tribunal's decision, which has implications for other digitally driven businesses like Deliveroo and Amazon. Meanwhile, Uber services have been legally ruled against in France, Germany, the Netherlands and Belgium. In the latter two, appeals are pending, whilst courts in Italy and Spain have also ruled against UberPop, the company's cheapest service. 
A Room with a View
Airbnb billboard in Seattle. credit image: GeekWire Photo
A snapshot across Europe's cities is no less controversial in relation to Airbnb, which bills itself as "a trusted community marketplace for people to list, discover, and book unique accommodation around the world." Operating in 34,000 cities globally, Airbnb has positioned itself as a key player in the travel sector, although again it does not describe itself as a travel business. 
For those with latent property assets Airbnb has provided a welcome platform, with over 2 million listings worldwide. And there is money to be made. For example, in Dublin an apartment owner made €79,000 from their Temple Bar apartment in one year alone. And, as a city, Dublin – like London – is pretty relaxed about this, adopting a light tough regulatory approach, after local protests. Further south, some cities, like Lisbon, are actively courting AirBnB by phasing out rent controls and selling off empty properties via public auction. 
According to Lisbon city mayor,
Fernando Medina
, platforms like Airbnb offer exciting possibilities.  "This is the first time that tourism is allowing many people to participate in the development process of the city," Medina, said. "We shouldn't be scared of this new dynamic, we shouldn't be afraid of growth. On the contrary, we need to prepare the city to take in even more tourists."
Other EU city mayors adopt a different approach.
Ada Colau
, a former housing activist, now Mayor of Barcelona, has promised to tackle what she sees as the corrosive effects such platforms have on the city's rental sector. In summer 2016 the Ayuntamiento launched an action plan to address the problem, introducing fines of up to €600,000 for unregulated property rentals. The city had already imposed a series of financial penalties on Airbnb and other platforms, but anecdotally these directives have been hard to enforce. 
For the Barcelona administration, the main problem is seen to be the effect such platforms have on the local housing market. Accommodation which might otherwise be available for locals, is syphoned off the market for tourists. In turn, this reduces available rental property, driving up the price of what's left. 
The Catalan capital is not the only urban hotspot in Europe where the city administration has stepped in. From 1st May 2016, a new law in Berlin, Zweckentfremdungsverbot, banned the short-term let of entire apartments to tourists without a municipal permit. That means non-city residents can only rent rooms in apartments, with significant fines for those breaking the law. At the same time, the city has imposed a ceiling on the income levels landlords can derive from short-term lets to tourists. Again, the driver for this, according to
Andreas Geise
, the City's Urban Planning Head, is to protect housing stock for residents and – in Berlin's case – for it's growing newcomer population. 
Across Europe, large established cities including Paris and Amsterdam are scrutinizing this area and exploring options. The French capital is one of few French cities implementing a national law from 2012 requiring any apartment with annual short-term lets of over 120 days to secure a license from the City Authority. In Amsterdam, another tourist magnet, authorities have banned any apartment to be let on a short term basis for more than 60 days per year. 
Stepping back to see the big picture
These examples give an indication of the challenges facing Europe's legislators and policy makers as these new disruptive technologies take hold. Amongst cities, there is no consensus on the way forward. Relating to the housing platforms for example, we can see clear distinctions between cities like London, Lisbon and Dublin on the one hand, and Barcelona, Berlin and Amsterdam on the other. 

Split opinions are also evident at different levels of EU governance. Earlier this year, the European commission published a
report
on the so-called Collaborative Economy, which acknowledged the need for regulation without inhibiting the digital entrepreneurialism Europe's economy needs to grow. 
European Commission Vice-President
Jyrki Katainen
, responsible for Jobs, Growth, Investment and Competitiveness, said: "A competitive European economy requires innovation, be it in the area of products or services. Europe's next unicorn could stem from the collaborative economy. Our role is to encourage a regulatory environment that allows new business models to develop while protecting consumers and ensuring fair taxation and employment conditions."
The report acknowledged that relating to labour law, and the key question of the employer relationship in cases like Uber and Deliveroo, competence resides at Member State level. However, the Commission also made clear statements discouraging licensing or other steps that might inhibit business activity. Specifically, it states that:
"Service providers should only be obliged to obtain business authorisations or licenses where strictly necessary to meet relevant public interest objectives. Absolute bans of an activity should only be a measure of last resort. Platforms should not be subject to authorisations or licenses where they only act as intermediaries between consumers and those offering the actual service (e.g. transport or accommodation service)". 
Making sense of the future
Where does this leave us? On both sides of the Atlantic, it is clear that policy and lawmakers are struggling to keep pace with the breakneck speed of technological developments and their urban implications. As I write, cities across the US are initiating pilot deals with
Uber and Lyft
to assume parts of mass transit systems across the country. Meanwhile, in Singapore and Pittsburgh, trials are already underway with driverless Uber vehicles, in a collaborative venture with
Google
. Does anyone doubt that this future is shortly headed Europe's way?
That means city decision-makers will keep running to catch up. What do they need to help them make the right decisions on our behalf? Clear direction is, of course, helpful from the level of the Commission. Although not everyone will agree with the entire content of its recent report, few would argue that such statements are unwelcome. On the economic issue, the Commission is right to underline the potential value of disruptive digital technologies, and the need to balance regulation with innovation. 
A recently announced new partnership under the auspices of the Urban Agenda for the EU, is therefore potentially timely.
The Digital Transition Partnership
, led by Estonia with the support of two cities (Oulu and Sofia) can make an important contribution to widening our understanding of these issues and getting the public policy approach right. 
On the ground, it remains vitally important to create spaces for shared experience between key urban stakeholders. Urbact, of course, has a potentially important role to play here. The programme will contribute to the new Digital Transition Partnership, which kicks off in 2017 and URBACT already inputs to the
Housing Partnership
, whose scope these issues lie within. At the same time, ongoing URBACT projects touch upon some of the key questions we face. Most notably,
Interactive Cities
, led by
Genova
, involves 10 EU cities in exploring the challenges and opportunities these digital transitions present. 

Going forward, this fast-changing agenda will be of keen interest to many urban stakeholders across Europe. In response to that, in the coming months we will maintain a watch on the situation and regularly report back on developments.