Social connections are necessary for society. However, it is clear that many people are isolated nowadays.
The public affected by this problem of isolation is not necessarily the one we think of at first. Because this difficulty does not only affect the elderly, as one might think. We note in particular since the pandemic a sharp increase in cases of loneliness in urban areas among parents of single-parent families, but also among young people. The objective of our "Breaking Isolation" Network is to work on the question of the social bond between people.
How can citizen participation promote social links among young and old, and how can citizens be involved to recreate ties and facilitate them? This citizen involvement must promote social diversity and intergenerational links because it is also a citizen's duty to take care of one's neighbor. Make an act of citizenship by ensuring that those around you are not abandoned.
The City of Agen is now the Lead Partner with 10 project partners on URABCT IV – Breaking Isolation / Bijelo Polje (Montenegro), Fót (Hungary), Isernia (Italy), Jumilla (Spain), Pombal (Portugal), Roman (Romania), Serrès (Greece), Škofja Loka (Slovenia), Tønder (Denmark).
Working in collaboration with small and medium-sized européan cities on how to involve citizens in the fight against isolation will better identify socially isolated people, increase the spectrum of ways out of isolation, raise awareness about social isolation, and, tighten social cohesion & social relations.
During the first 6 months of the project, an analysis will be carried out in all the 10 cities of the Network, to elaborate a Baseline study. Then, it will be presented to the Urbact secretariat. If the study is relevant enough, the Network will be eligible for Phase 2. The Final Product will be an Integrated Action Plan that each Partner will have to produce at the end of the project.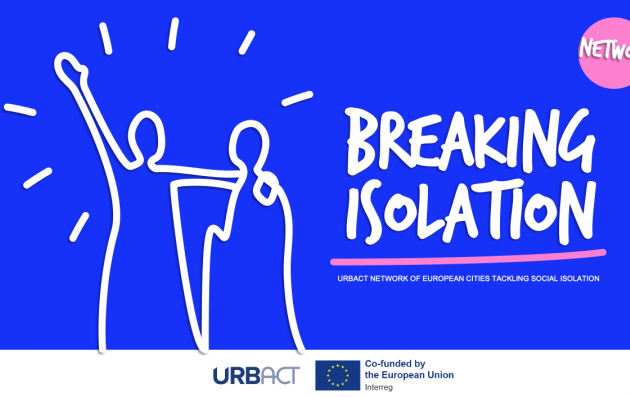 LEAD PARTNER : Agen - France
Bijelo Polje - Montenegro
Timeline
First Transnational meeting on 13 and 14 December 2023 in Škofja Loka, Slovenia.
kick-off meeting on September 13 with the 10 partners of the European "Breaking Isolation" network.
Transnational meeting in Pombal (Portugal) on february 20-21
Lead Expert
After being Lead Partner of the Active Citizens Network on URBACT 3, the City of Agen was designated to be the Lead Expert of "Breaking Isolation Network".