Event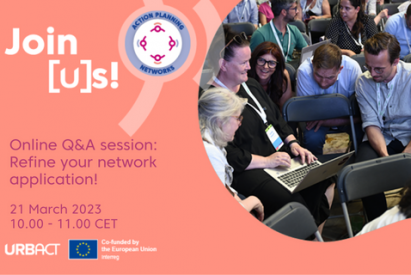 Online Q&A session: Refine your network application!
The deadline for submitting your Action Planning Network application is around the corner! Do you have some last questions to resolve?
Come to our online Question & Answer session that will be solely devoted to answering your questions on the call and your application submission. Make sure you prepare your questions in advance - you can submit them at the registration or during the session itself.
This session will take place on Zoom on 21 March from 10.00 CET to 11.00 CET.
Subscribe to