The DE BONO THINKING HATS is a mental roleplay based on (imaginary or not) thinking hats which will encourage the participants to use different mindsets and creativity to think, discuss and evaluate their projects and topics.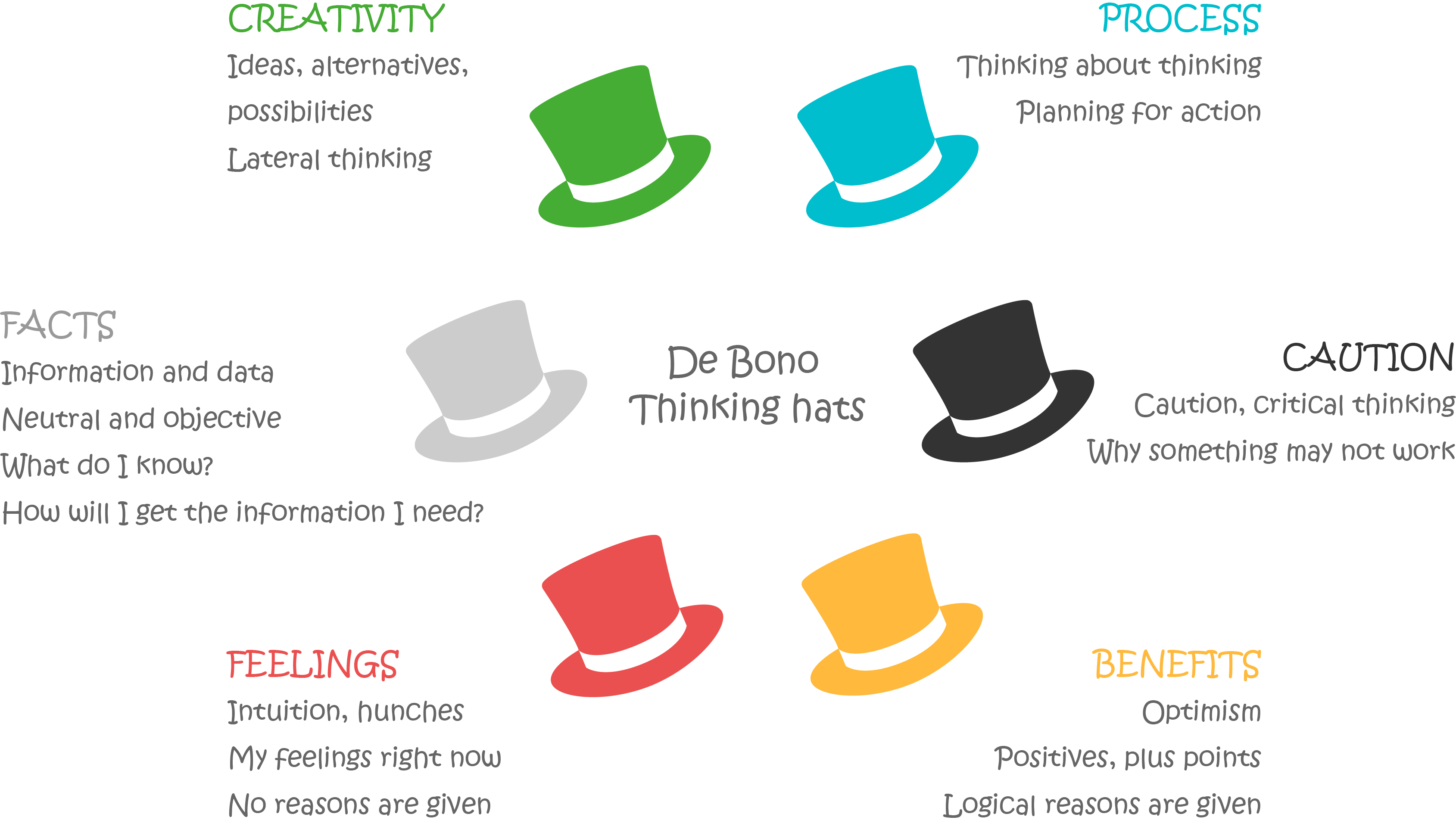 Who is this tool for ?
When should the tool be used?

City practitioners and stakeholders willing to have interactive discussions during meetings.

It should be used when organising team and transnational meetings. 

It can be used during for brainstorming or during a workshop. It fosters idea-creation and interactive participation.
How to use it online?
This tool can be used during virtual meetings to organise an online collaborative exercise.