Welcome to URBACT Online Course on Strategic Procurement
Why do cities need to consider and embed social, economic and environmental criteria in their procurement processes? Start by watching this first module which will provide you with an introduction to strategic procurement.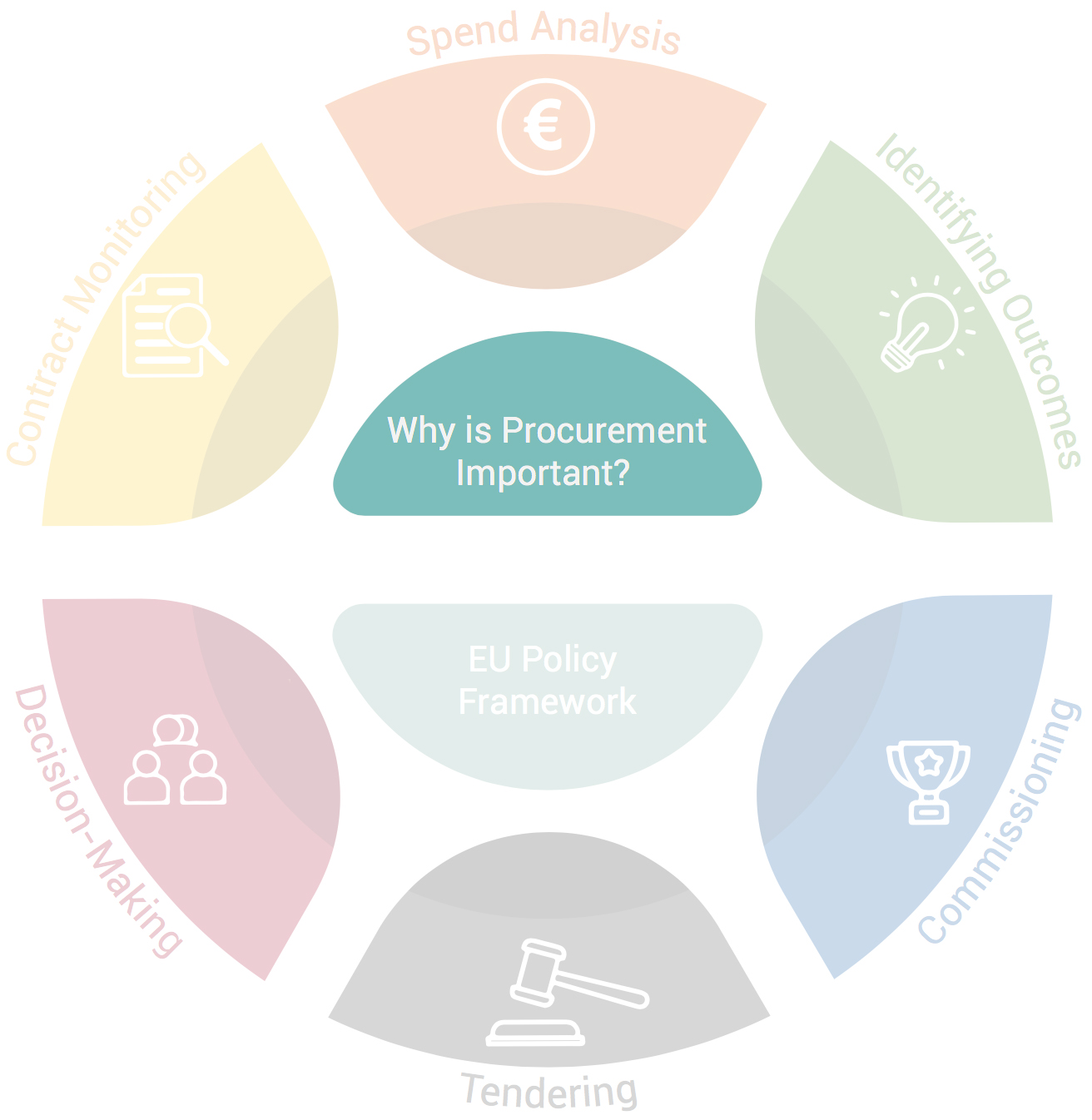 URBACT Expert Matthew Baqueriza-Jackson has spent much of the last 15 years working with Municipalities across Europe to change and progress the way in which cities undertake procurement.
In this first video, Matthew begins by answering fundamental questions such as: what is public procurement? What is the impact of procurement spend on social and economic development? Who needs to be involved in decisions around procurement to achieve wider social and environmental outcomes?
Drawing upon the experience of PROCURE and Making Spend Matter's networks, Matthew also introduces the Cycle of Procurement that you will explore further in the next modules of course.
Want to learn how public procurement is used in practice as a key tool for local economic and social development? Take a look at this second video on the City of Preston, Lancashire (UK).
The principle of progressive procurement is a key principle of Community Wealth-Building, a concept that the city is promoting to other anchor institutions in and around Preston and to the private sector. The story of the Preston journey, or the "Preston model" (as dubbed by The Guardian), have sparked the imaginations of many across the UK and beyond. Since 2015, Preston has led two URBACT networks exploring and progressing strategic procurement across Europe.
Dive Deeper
Watch videos
Step 1 in Making Spend Matter's toolkit is a short video explainer about the importance of public procurement
Matthew's TEDx Talk, recorded in 2018, is a real inspiration for anyone wanting to make a difference in their city - share around!
Read more on
Visit websites
Go to the next module