The aim of ActiveCitizens is to rethink the place of the citizen in the local governance by finding a balance between representative democracy and participatory democracy. Led by the City of Agen (France), this Action Planning Network of European small and medium-sized cities, with the same expectations and the similar challenges, will take into account, to do this, new digital tools while integrating the issue of citizens away or not comfortable with digital tools.
Lead Partner : Agen - France
Hradec Kralove - Czech Republic

Santa Maria da Feira - Portugal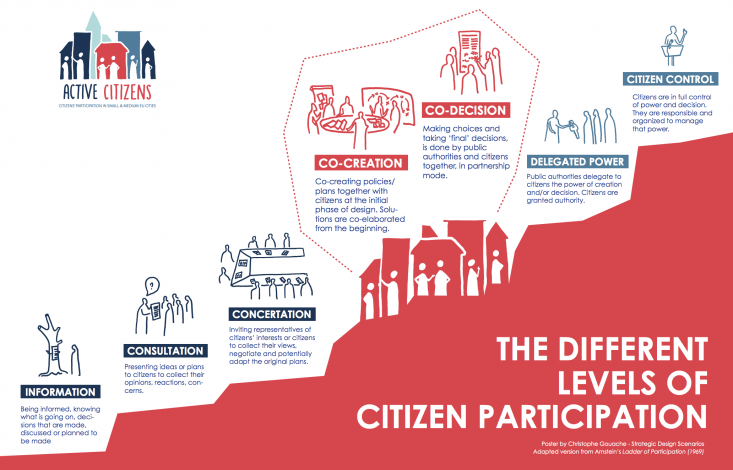 Timeline
Kick-off Active Citizens Network, Study Visits Adventure & Baseline Study
Validation of Phase 2, Communication Plan, Phase 2 Journey & Integrated Action Plan Roadmap
Analyse of problems, Visions, First series of experiments (Small Scale Actions), Mid Term Reflection, State of Action Report & Integrated Action Plan Draft
Reprogramming Network, Last rounds of Small Scale Actions, Final Integrated Action Plan, dissemination & Closure of the Active Citizens Project
Integrated Action Plans
Liste and co-create with citizens
Santa Maria da Feira hosts multiple inspiring practices of citizen participation but also multi-stakeholder collaboration.
Santa Maria da Feira (PT)