Experimentation is key to drive change and that's the reason why URBACT has introduced a new instrument to the action-planning process. Understand the positive impact of pilots from the past round of Action Planning Networks and read below some of the findings from URBACT's latest study on the role of these testing actions - also known as Small Scale Actions.
---
It's no surprise that cities involved in an Action Planning Network are expected to develop their own local strategies and set of actions, in response to an urban challenge of their choice. To do so, the partner cities are strongly encouraged to follow a participatory approach, which means bringing together different people to collaborate at local-level. Known as the URBACT Local Group, this multi-stakeholder group gathers a diverse range of people – such as local authorities, community organisations, NGOs, other public institutions as universities, not to mention businesses, and citizens. Alongside the transnational exchanges between partner cities coming from different countries and the Lead Expert support, each URBACT Local Group has the right ingredients to co-create the Action Planning Networks' holy grail: the Integrated Action Plan. 
Since 2019 a new element has been added to this mix: the opportunity of running testing actions, through what was called at the time as "Small Scale Actions". But what we understand by it? Well, a Small Scale Action is an idea or a concept, perhaps something that was already tried out in another city or anything brand-new, which now can be put into test. With this experience, the URBACT Local Group can check the relevance, feasibility and added value of its potential implementation in different local contexts. In short, it's a kind of "proof of concept" to verify if an idea, a hypothesis, is coherent and realistic. If successful, the action can be considered in future city plans and the Integrated Action Plan. To conduct Small Scale Actions, cities from previous URBACT Networks counted with a budget of 10 000 EUR per partner.
This was a first for the URBACT Programme, so it was uncertain whether or not cities would seize this opportunity, or even see the added-value of conducting such experimentations. To evaluate the successes and pitfalls from these testing activities, a study was commissioned in late 2022. Read on to learn about its main take-aways.
Small Scale what?
To better reply to this question, representatives from 23 Action Planning Networks (2019 - 2022) were interviewed. The very first question that was asked to networks was whether or not, the concept of Small Scale Action was easily understood by the city partners. The answers were rather diverse. On one side, cities who had past experience of experimentation-based projects were quite comfortable and understood the concept right away, while for many other cities the concept remained quite fuzzy. This was partially due to the very guidance that was provided by URBACT. Since there was no precise guideline to explain what was (and what was not) a Small Scale Action, cities came up with their own versions and interpretations. "How do you define 'Small' in Small Scale Action? It's not so easy!", commented a Lead Partner. 
There was no past experience on record, no article, no video or no particular about them in large scale capacity-building events. This means that most networks had to find some clarity by themselves, often relying on URBACT Experts to do so. The exchanges between Lead Experts from different Action Planning Networks has proven to be very fruitful. It allowed discussions on how to better introduce Small Scale Actions. The flexibility and room for expression is precisely what made the overall experience so interesting, rich and diverse across all networks. Once cities understood the principle of these testing activities, one question still stood out: will they try anything? It's worth noting that the Small Scale Actions were not a compulsory product, but rather an optional way to pilot ideas to further develop the Integrated Action Plans. 
Small actions, big impact
Did cities seize the opportunity of Small Scale Actions? Without doubt, yes. The study found that all 23 Action Planning Networks used the opportunity to conduct activities, with a total of 236 Small Scale Actions registered across all networks. Nearly all cities made at least one attempt at it, and quite a couple of them carried out three, four or even five actions. "Our partner cities got so excited by Small Scale Actions that they dedicated a lot of time and energy making some. At some point, we had to remind them that the key output of the process was not the testing activities, but their Integrated Action Plan", said one of the Lead Partners during an interview.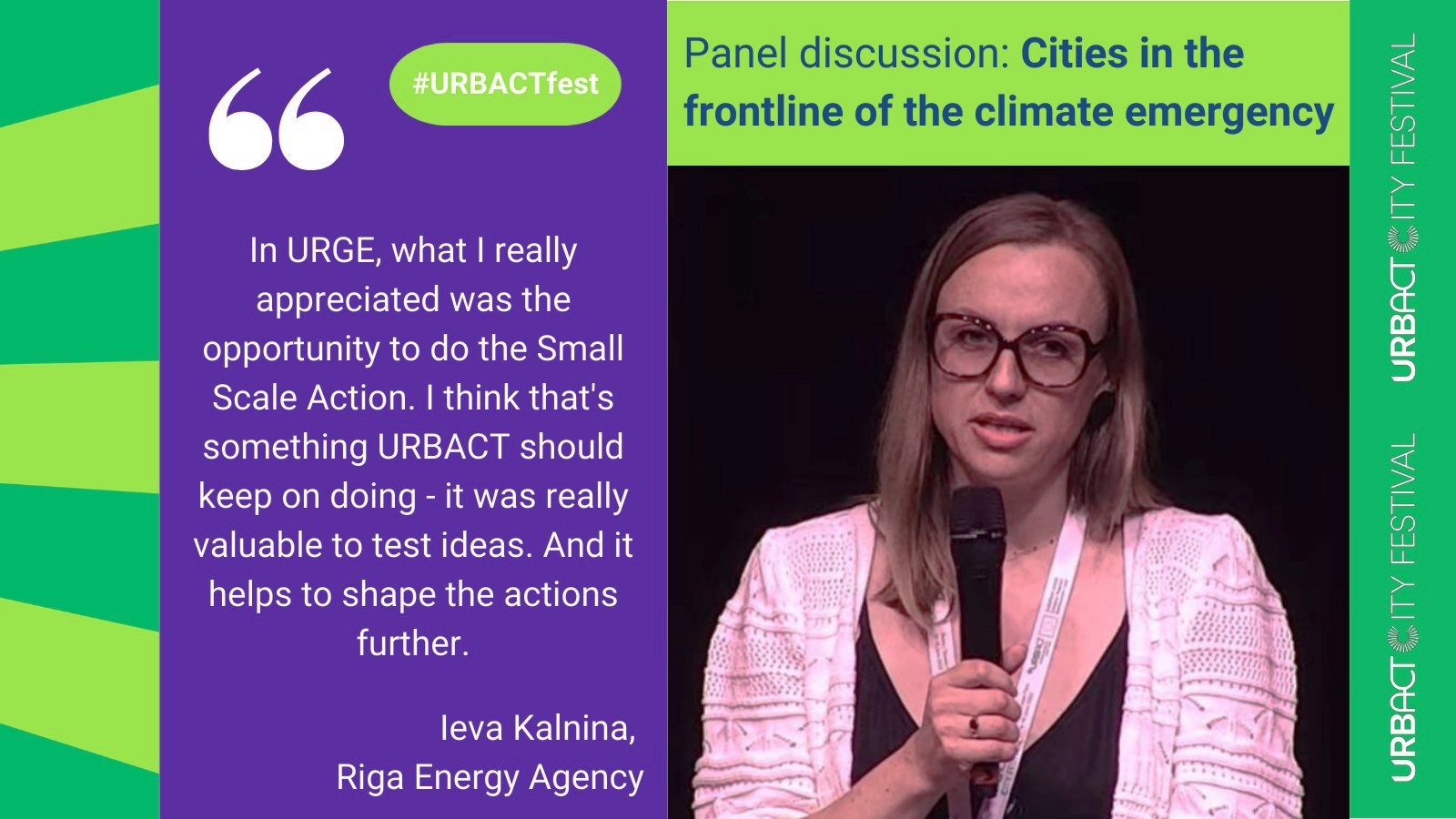 Unsurprisingly, cities were very enthusiastic. The activities were shaped depending on the specific thematic focus, the existing capabilities and skills of involved people, as well the existence of any other actions already in place. Even though it might be difficult to categorise the Small Scale Actions in strict types, we can say that most commonly documented forms of activities include workshops and events, followed by prototype of product-service systems, and surveys or interviews. Among all of them, many experiences were meant to gather public opinions.
Partner cities have employed a range of methods to engage with their communities, such as organising a photo expedition with teenagers from popular neighbourhoods to explore and document these areas, while and evaluating them, like it was the case from Dinslaken (DE), partner from the Active Citizens Network. Other examples included inviting people with disabilities to conduct a user assessment of the city to grasp the disability-friendliness of urban infrastructures, like in Druskininkai (LT), partner from the Tourism Friendly Cities Network.
The testing actions have also been effective in co-generating ideas. For example, the city of Modena (IT) from Zero Carbon Cities organised a hackathon as part of the international Climathon initiative, bringing together university students, so they could come up with innovative ideas and spin-off projects for a planned regeneration of the industrial site Torrazzi. When it comes to prototyping new services and processes, the Lead Partner of SibDev, Heerlen (NL) has piloted a "loneliness prescription". The goal was to use social therapy as medicine to address loneliness among ageing people and, thus, develop "neighbourhood connectors" to support patients and spark meetings and social gatherings.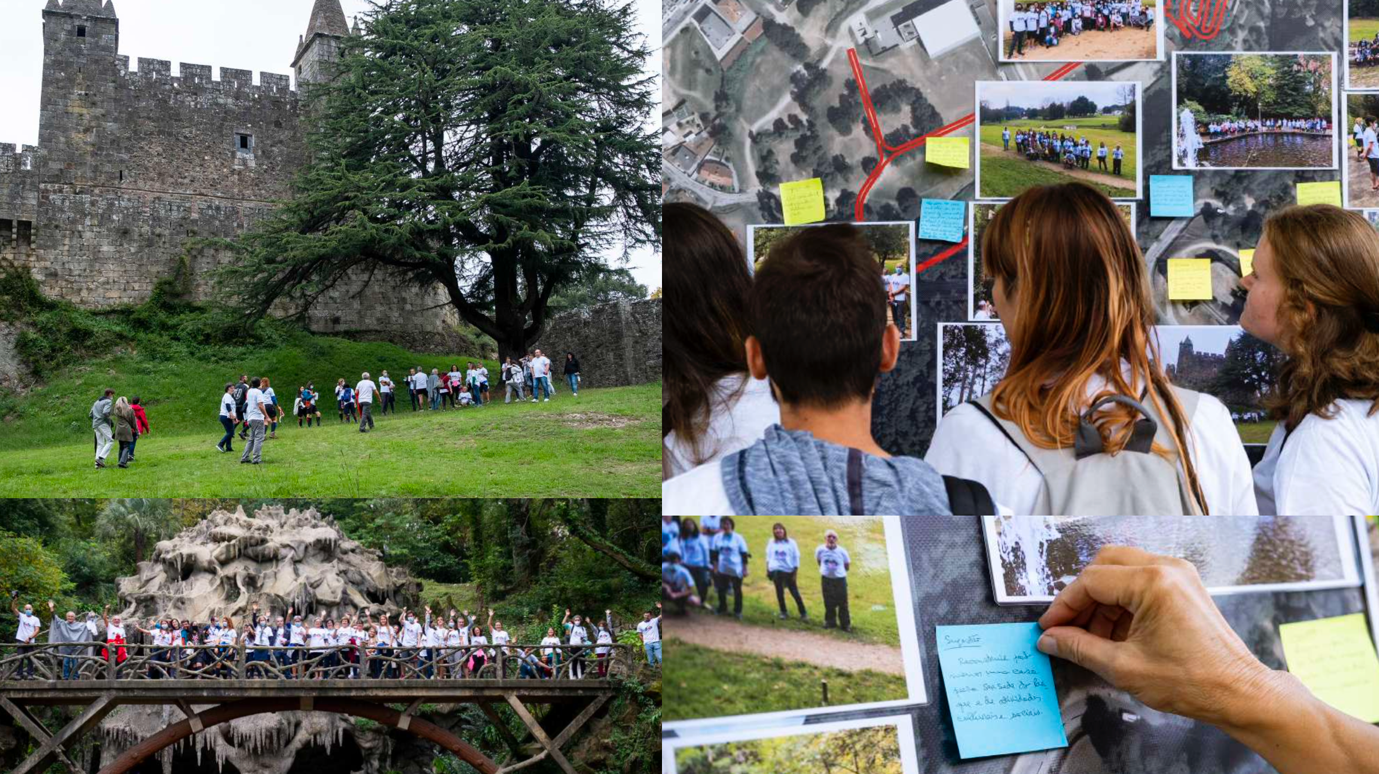 Furthermore, these experimentations have been seized to test new products and spaces, such as setting up a temporary shop in the centre of Coimbra (PT), to promote regional products in line with its Food Corridors Network.  Or even closing a street in the city centre of Turku (FI) to test different spatial arrangements that are more people-centred, as this was one of the core objectives from the Healthy Cities Network.
Testing matters
Overall, the study shows that Small Scale Actions were considered as a very valuable instrument for cities to push for actions and to test ideas for real. Whatever you call it -- Small Scale Actions, pilot action, prototype -- testing activities have proven to be beneficial not only to validate or not actions to feed into the Integrated Action Plan, but also as a great tool to foster engagement and participation among the URBACT Local Group members and other concerned people in the city. "Everyone jumped in and enjoyed this opportunity. With our URBACT Local Group, we developed dozens of ideas for Small Scale Actions! We even let our URBACT Local Group carry on some Small Scale Actions by themselves, since they were so eager to make extra ones", said a Lead Partner.
By pushing partners to carry on testing activities at local-level, URBACT enabled cities to be more flexible, more agile and more creative. All that is, more than ever, needed to tackle the ever-growing number of issues cities have to face now and in the future.  "Most of the Small Scale Actions that were done in our network became long-term activities of the cities' Integrated Action Plans", commented a Lead Expert, "this was a clear objective for us, to try something before incorporating it to an Integrated Action Plan". Whether in the framework of an Action Planning Network or not, one thing is clear: yes, testing matters.
This article was co-authored by Elisa Saturno, Liat Rogel, Selam Mebrahtu and Christophe Gouache
__________________________________________________________________________________
Testing actions are now part of the journey of current URBACT Action Planning Networks 2023-2025. Find out here who they are!