A digital city future, adapt or die
By exploring how small and medium sized cities can maximise the job creation potential of the digital economy, this Action Planning network examined whether there is potential for spillover from stronger city level digital economies; how clusters can work at city level and look collaboratively at what cities can do to support businesses to access the digital skills and innovations they need in order to start, grow and compete. The city partners further explored the role and viability of digital, content creation and technology clusters and how benefit may be gained from major city or national initiatives to benefit job creation and growth in small and medium sized cities. The project was 'of the digital economy' as well as 'for the digital economy' in that it used digital technologies as much as possible throughout management and delivery.
Partners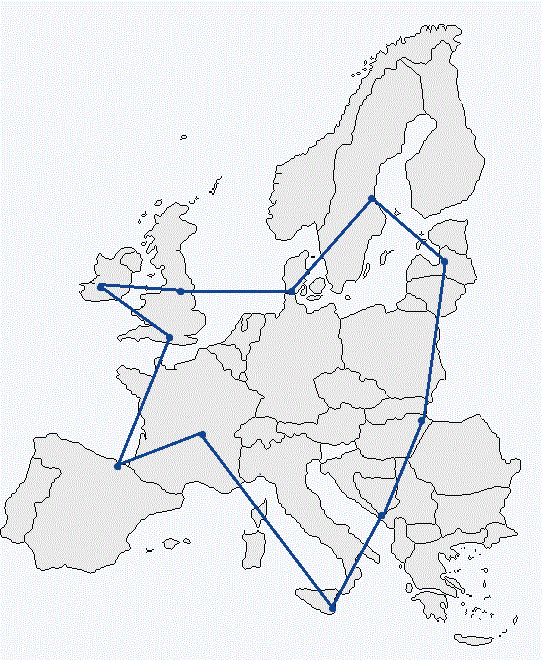 Go to the map
Latest articles
Get in touch!
Network outputs
Timeline
Kick-off meeting in June (Basingstoke). Transnational meetings in September (Limerick) and November (Cesis)
Transnational meetings in March (Barnsley), June (Gavle), September (Dubrovnik) and November (Loop City).
Final event in April (Brussels).
Integrated action plans
An Integrated Action Plan (IAP) is a policy instrument that is produced by Action Planning networks within a period of 12 - 14 months after the beginning of their activities. The aim of the IAP is to respond in a concrete way to a urban challenge, which is common to all involved cities. Each partner city develops its own IAP, so all plans are unique in terms of local circumstances, territorial coverage and, most of all, the context in which this tool is proposed to be implemented. The creation and validation of this instrument relies in a collective undertaking, designed to strengthen commitment and to increase the prospect of sustainable delivery. In this sense, every partner city must establish a URBACT Local Group (ULG), in order to gather implicated stakeholders to co-create and participate in this process.Thus, the IAP reflect and integrate all ULG members' knowledge and learning from transnational exchange.