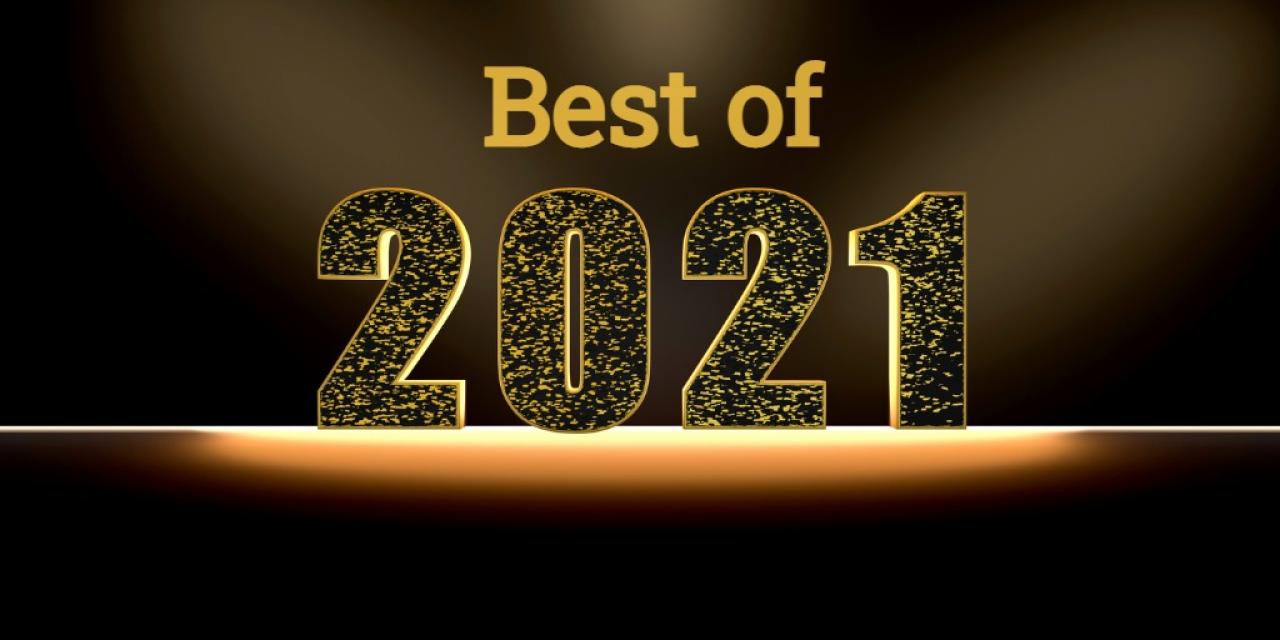 Our Digital Communications Editor Ed Thorpe reviews the URBACT' highlights from 2021 – another challenging year under the pandemic
When we look back on 2021 in years to come, I think we will realise just how challenging it was. So I think we can be particularly proud of what we have achieved this year in URBACT – a year of exploration and innovation for the programme and the cities we work with. Here, I take a moment to share with you some of my highlights from the past 12 months – guided by which online content has attracted the most readers.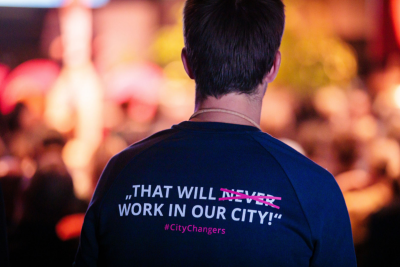 Photo courtesy: Urban Future Global Conference 2019, © Geir Anders Rybakken Ørslie
1. Transfer works!
The first ever generation of URBACT Transfer Networks concluded their activities in 2021, showing how urban good practices can be transferred successfully from one town or city to another: not by a process of copy-paste, but through one of "understand… adapt… re-use".
Check out the lessons on how to transfer urban good practice, understand what this means in real life through these inspirational examples and rewind to the 2021 URBACT City Festival that celebrated their successes.
What next? URBACT's second wave of Transfer Networks kicked off in 2021. When you find a formula that works, what can you do but repeat it?!
2. URBACT going (even) greener!
As with many organisations, 2021 has seen environmental topics at the heart of the URBACT agenda – both as a programme and through participating cities. Key moments have been new programme-level decarbonisation commitments, the strong presence of URBACT cities at COP 26 and a new national URBACT-style initiative on circular cities in Portugal.
We've also looked at climate change at the heart of local agendas in URBACT cities of different sizes and the impact of sustainable local food systems.
What next? Look out for new environment commitments under URBACT IV and the ambition to hold the programme's first ever carbon-neutral City Festival in 2022! Keep up to date through our climate action page.
3. URBACT's all-new strategic procurement course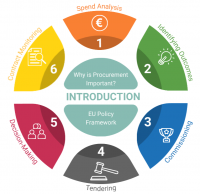 The first 'learning cycle' of URBACT's online course on strategic procurement was a great success, being followed by more than 600 participants from 150 towns and cities across the world! What is more: it's not too late to take advantage of the free online course, which covers the whole procurement process from recognising why it is so important to monitoring the impact of spending.
What next? Look out for URBACT's new gender-sensitive procurement module in 2022 and sign up for URBACT's new procurement newsletter!
4. Responding to cities' emerging questions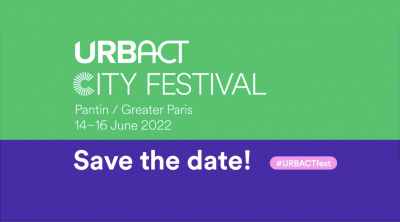 One of the strengths of URBACT is its flexibility in responding to real needs and emerging questions in Europe's towns and cities. Our most read thematic articles in 2021 have been on topics such as: how to make urban tourism more sustainable in post-Covid Europe; finding innovative ways to help poor neighbourhoods; putting gender equality at the heart of building back better; work on the topic of healthy cities, and the climate action articles mentioned above.
What next? URBACT will continue to set out the latest thinking and experiences on the most pertinent themes affecting cities. Find the topics that most interest you on the website and why not join us to discuss the latest emerging issues at the 2022 URBACT City Festival!
5. URBACT pilots a UIA Transfer Mechanism
Building on the successes of the Transfer Network experiences, URBACT teamed up with the Urban Innovative Actions (UIA) programme to begin to explore how to transfer elements of large-scale innovations demonstrated by UIA projects to other towns and cities. This is an exciting and challenging initiative, which is increasing our shared understanding of how to transfer innovation.
What next? We look forward to seeing what the five pilot networks are able to learn and teach us about how to transfer aspects of large-scale innovation between towns and cities of different sizes.
6. URBACT launches an SDG network
Another exciting new strand of work for us this year has been the start of efforts to apply the URBACT method to implementing the UN Sustainable Development Goals (SDGs) in cities. In partnership with the Council of European Municipalities and Regions (CEMR), we are supporting a new Global Goals for Cities network, with the express aim of localising the SDGs in 19 partner cities.
What next? Partner cities will continue to share their experiences on how to engage local stakeholders, raise awareness of the SDGs and develop practical tools to support their achievement.
7. Securing the future of URBACT
One particularly great result of 2021 is that the future of the URBACT programme has been secured for its fourth iteration in the period 2021-2027! While the draft programme is still to be approved, we can be sure that it will have the same focus on providing towns and cities with opportunities for transnational exchange and cooperation – all adapted to the newest urban challenges.
What next? Look out for further information in spring 2022 about the updated priorities and direction of URBACT IV – and specific opportunities for towns and cities to take part in an URBACT network in order to tackle the urban challenges they face and improve residents' lives.
A final word
Whether or not you have been lucky enough to participate in one of the 50+ URBACT city networks that were operating at some point during this year, we hope that you have been able to find content of interest and use for you and your work in the activities and outputs of the URBACT programme in 2021.
And, of course, we look forward to continue working and exchanging with you all in 2022! Look out for our article highlighting what's on URBACT's agenda for the year ahead in January.
Have anything to say? Don't hesitate to share your ideas, needs and contributions with us at: editor@urbact.eu or reach out to us on social media.