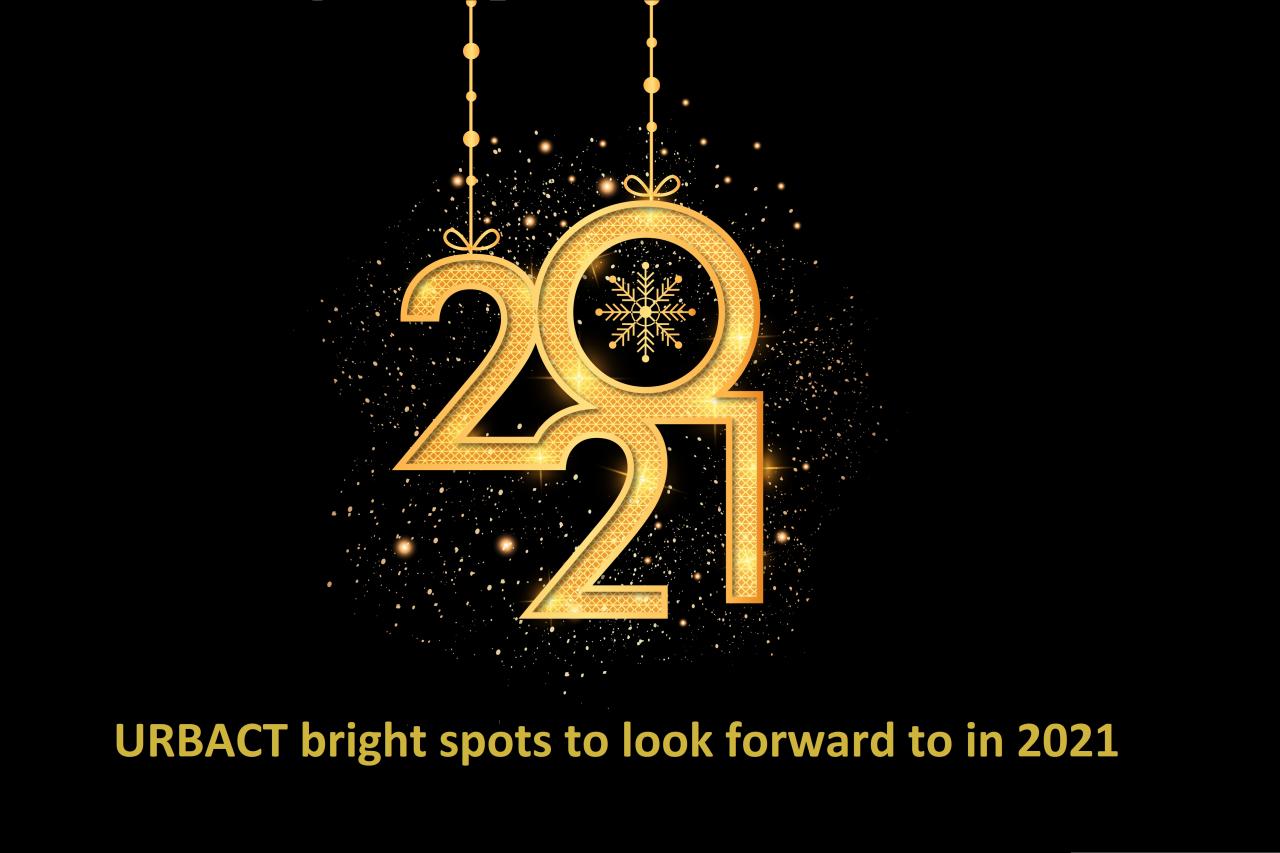 What will URBACT be up to in 2021? Check out 8 of our highlights for the year ahead.
Happy New Year! It's going to be another tough one, but here are some reasons to be hopeful about URBACT's work supporting integrated sustainable development in EU towns and cities.
We've identified some key highlights of 2021 and spoken to some of the people behind these initiatives to find out more. Read on for a glimpse of what they are excited about in the programme's year ahead.
1. URBACT Transfer Networks entering their 'sharing period'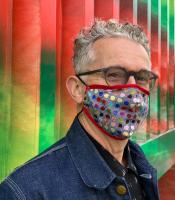 Eddy Adams, URBACT Programme Expert
"Recent research has given us a deeper understanding of how good practices are transferred between cities, and why URBACT's network model is successful. 2021 will be the year to share these experiences. URBACT has a lot to celebrate!
From spring, a series of events will cascade the lessons our cities have learned in the URBACT Transfer Networks – some might even bring people together in person! I'm particularly looking forward to this all coming together at our URBACT City Festival, which we plan to hold in June 2021. This will mark the next stage of their project journey, and a chance to celebrate and share everything we've learned.
A new URBACT pilot project will also build on Transfer Network lessons: a call is now open for cities looking to transfer the lessons of Call 1 Urban Innovative Actions projects, kicking off in March. So if you want to be part of our 2021 experience, get involved!"
2. URBACT launching online procurement training for cities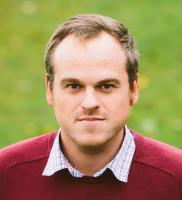 Matthew Baqueriza-Jackson, Lead Expert of Making Spend Matter and Co-Trainer for the URBACT Online Course on Strategic Procurement
"What I'm most looking forward to is our new online procurement training course due to be launched in March 2021. It will mean all cities can learn from the URBACT Making Spend Matter network, which has already been really effective in transferring the good practice of Preston (UK) to six other cities. We'll use case studies to show, step-by-step, how cities can embed social and environmental considerations into their procurement decision-making, starting off with a methodology to measure where the city's spend goes.
Procurement can be quite exciting if you use it in the right way. Looking to 2021, I think it would be good if all URBACT cities started to think differently about how they bought goods and services. It's a real opportunity for municipalities to use the spend power they have through procurement to create jobs, improve skills, and reduce carbon emissions, for example. Register now for the online course."
3. Contributing to progress on climate change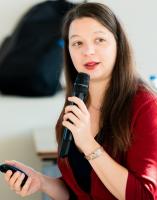 Marcelline Bonneau, URBACT Programme Expert
"Climate change is a priority issue we want all cities to focus on in 2021. We'll learn from URBACT networks Zero Carbon Cities and Urb-En Pact – and, on the circular economy, Resourceful Cities and URGE. In May, we'll promote 'green' issues around the World Bee Day on 20 May.
URBACT will be involved in this year's COP 26 – in whatever form it takes! For example, cities will be key for implementing the 'Glasgow food declaration', supporting local authorities in reducing local food systems' impact on climate change. Linked to that is the 'Cities call for food democracy and food sovereignty in Europe', on 23 March, led by the URBACT BioCanteens network under the patronage of MEP Marc Tarabella, with other partners.
There'll also be lots of synergies and city solutions to look out for in food-related URBACT networks - BeePathNet, Ru:rban, BioCanteens and FOOD CORRIDORS. I'm hopeful, but realistic about 2021. We learnt a lot in 2020. Cities don't have any other option but to adjust."
4. Defining the future URBACT programme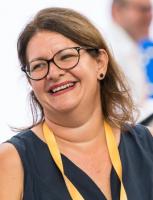 Adele Bucella, URBACT Projects and Programming Head of Unit
"2021 is an exciting year for the future of URBACT: I'll be following the design of the next Programme 'URBACT IV' with Member States and the European Commission as part of a new EU urban development framework. It's all about building on URBACT's experience so far to help cities become better places to work and live.
While URBACT's 'DNA' will remain in the new programme – like the tried-and-tested 'URBACT method', and a greater share of the budget dedicated to Transnational Networks – there are also some inspiring changes to look forward to. One innovation is a stronger focus on helping URBACT cities implement the Integrated Action Plans they'll develop, with links to the European Structural Funds. Another is new capacity building support in key, cross-cutting areas relevant to all cities in Europe – such as digital transition, gender equality and environmental sustainability. We'll have more details to share in the next months."
5. Sharing URBACT knowledge on the right to housing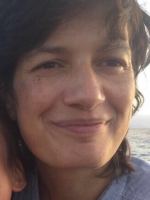 Laura Colini, URBACT Programme Expert
"People who were vulnerable before the pandemic are even more so in 2021. URBACT's work on housing and inclusion will continue to grow, and we'll encourage other cities to engage with the right to housing, and improve policies on the ground. This year I'm looking forward to focusing more on cities and vulnerabilities, especially housing-related issues: prevention of eviction, gender policies, energy poverty, migration, etc.
A key development will be our new platform sharing results of the URBACT-UIA initiative 'Cities engaging in the right to housing'. Cities in URBACT networks relevant to housing, homelessness and vulnerability – such as ROOF, SIBdev or CITIES4CSR – will exchange and showcase examples. I'm interested in how the platform will link to wider events – like the EU report on affordable and adequate housing, and the EU Urban Agenda 'Culture and Cultural Heritage' action on regulating short-term rentals. There's also the Portuguese EU presidency conference dedicated to homelessness on 21 June."
6. A pilot network of cities localising Sustainable Development Goals
Céline Ethuin, URBACT Project Officer, SDG Network Coordinator
"I'm happy to be leading preparations for a pilot URBACT network aiming to support a group of EU cities to exchange, build capacities and develop tools for carrying out diagnosis, visioning, planning and monitoring measurable actions to localise the UN Sustainable Development Goals.
It's the first time URBACT will specifically tackle the SDGs, which cover a wide range of sustainable integrated development topics. We're working in partnership with CEMR using the RFSC tool. We're also building links with organisations like JRC, OECD, UN Habitat and UN SDSN. Exchanging with and learning from cities beyond the EU who are already working on the localisation of SDGs will provide input, methods, tools and inspiration for partners: this worldwide perspective is particularly exciting.
We expect to launch the pilot in March 2021 – to run until September 2022. It's a chance to help raise awareness of the SDGs and enhance the role of local governments and stakeholders in translating the global 2030 Agenda into concrete local policies, taking an active part in the Decade of Action to build the future we want."
7. Boosting the URBACT Techplace community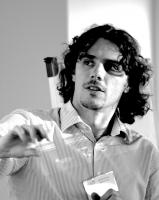 Ian Graham, Lead Expert of DigiPlace and URBACT Digital Support Expert
"The shift to digital has been very sudden, both in the way we work and in the way cities function. This year I'm looking forward to URBACT scaling up the TechPlace community - I see a real opportunity for it to become a go-to ecosystem for tech in cities across Europe.
There'll be inspiring case studies and exchange opportunities for cities of all sizes, building on URBACT networks, such as DigiPlace and TechRevolution. I hope this will also be a chance to answer the need for capacity building – helping city leaders understand the value of digital at city level, and how to make the right changes so that digital transition works for everyone.
When Covid-19 struck, I was one of three 'digital buddies' URBACT brought in to help cities work more effectively online with transnational partners and URBACT Local Groups. I'm looking forward to continuing this in 2021: the new challenge will be deciding when to travel. Starting to build a new way of working, a new hybrid model of digital and physical working methods, is a critical task for 2021."
8. Continuing to build on recent successes and strengths of URBACT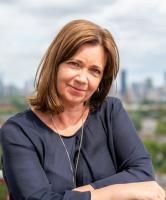 Sally Kneeshaw, URBACT Programme Expert
"In the next couple of months we'll welcome back all 436 urban practitioners of the URBACT e-University alumni to a meet-up, to share progress since our intense capacity-building labs back in autumn 2020. It will still be online, but will provide opportunities to catch up with buddies from the working groups, get up to date on the latest news, and try out some new platform features to encourage interaction, random networking and maintain the indomitable URBACT community spirit.
2021 will also see a strengthening of our Gender Equal Cities initiative, as we benefit from the ongoing work of the URBACT Gendered Landscape network to apply the principles of gender mainstreaming to all areas of urban development.
But I have to say that what I'm looking forward to most of all in 2021 is greeting URBACT colleagues and city partners in person. What a joy it will be when we can finally shake hands again, get together physically, and regain the connections that allow us to learn in depth, co-create and be inspired by one another."
What are you most looking forward to in the year ahead for URBACT? Do let us know. And follow URBACT on social media to catch more detailed updates on these and many more urban issues that URBACT is helping cities tackle in 2021.